Aesop's Holiday Collection Was Made For Spreading Kindness
Aptly named 'Anatomy of Generosity', the holiday 2021 Aesop gift kit collection highlights the selfless people on your list
Down to the last few gifts on your Santa's nice list? Or still haven't scratched the surface? Don't fret! We at Metro.Style are here to help you get your gift-giving game on, last-minute or otherwise.
For those of you on the lookout for a beautiful gift kit that's meant to do more than just wow the receiver, you've come to the right place. 'Anatomy of Generosity', Aesop's 2021 collection of Gift Kits is designed to honor and encourage everyday acts of kindness. And what better way to celebrate the holidays than to spread love and kindness in every way you can, right?
Each kit has been tied to one of five registered charity groups, and as a concrete gesture of support, the Aesop Foundation, the brand's now global charitable platform, has donated AUD $100,000 to each of these organizations, regardless of sales. Each gift kit is entitled according to the nurturing personas represented by each of the featured charities and the work that they do—'The Advocate', 'The Listener', 'The Mentor', 'The Forager', and 'The Protector'. The kits can also serve as a token of recognition for the recipient, representing the values that they embody for the giver.
Truth be told, we always look forward to what Aesop has in store for the holidays, because they aren't just beautiful to look at, they're also created with the receiver's unique needs in mind, giving options for almost everyone in your list.
Swipe through the gallery below to find out more about each gift set. Anatomy of Generosity is available at Aesop Greenbelt 5.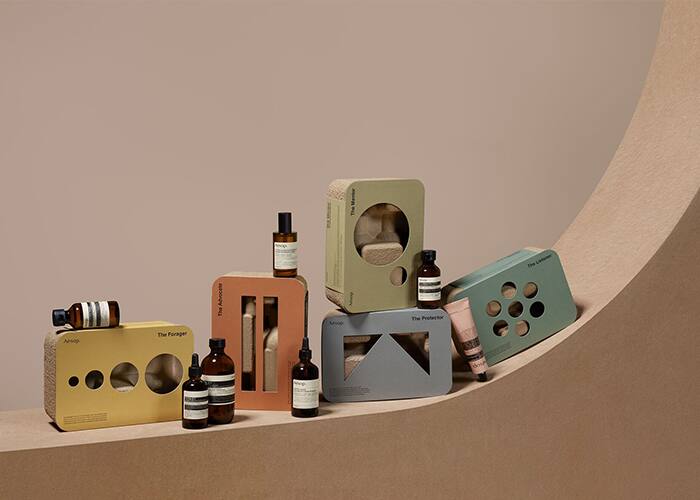 Aesop Holiday 2021
Aesop Holiday 2021