Here's How You Can Effortlessly Book Beauty Treatments This Busy Holiday Season
Beauty Buddy lets you in on an easy way to book your next spa, salon, or barbershop session!
'Tis the season to get beautiful and pampered!
We don't know about you, but we're already feeling the holiday rush as early as now! Parties, gift shopping, work, vacation planning, and endless errands are at hand, sometimes we tend to forget ourselves in the process. We say that has to change!
The key to a beautiful holiday season is to make sure you're charged up and ready for it, and that can happen with a simple act of self-care. That salon session you've been putting off? That nail polish you've been wanting to clean, or that foot massage that could turn your day around? This is your sign to do all of it. Good thing there's BeautyBuddy to help!
BeautyBuddy is your new BFF when it comes to effortless appointment booking for beauty and wellness services with just a few clicks. No more need to search for countless numbers to book an appointment as this portal serves you all the options you may need—from hair, nails, and massages galore. You can even go as specific as booking your favorite stylist!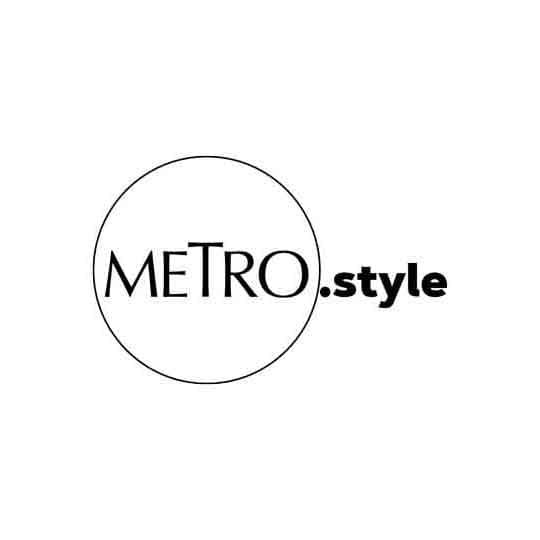 Beauty Buddy Founders Pia Trinidad (Chief Operating Officer) and Victoria Riingen (Chief Executive Officer)
The buddy dash, the platform's real-time dashboard, displays sales breakdown reports, client information, promotion performance, and all other data that can be useful in improving BeautyBuddy's partners' current performance. "We understand that if businesses stick to pen and paper, at least 15% of profit is lost with workaround costs, 56% of revenue is lost from missed opportunities, and 100% of data is lost. BeautyBuddy is here not only to make their shift to digital seamless, but to also help them understand data about their business and clients in real time," says Chief Operating Officer Pia Trinidad.
Another standout feature of BeautyBuddy's is its bookable lookbook, which is an online inspiration board where the platform aggregates its partners' portfolios. Customers can search for a celebrity look or a beauty trend and easily book a salon that offers their chosen style.
"This is our way of putting the spotlight on the salons and their stylists. We want our customers to be loyal to the salon for their craft and not just because of a voucher that is valid for one-time use. Plus, it allows them to upsell because multiple services are highlighted to get one look," shares Chief Executive Officer Victoria Riingen.
Trinidad and Riingen have worked in tech companies, specifically Agoda and Spotify, respectively. Both have also experienced firsthand the difficulty of syncing their schedules for a self-care appointment. They eventually found a way to bridge the two things they are most passionate about.
Having lived in Singapore for years, they have seen how digitalization can help address this pain point. "The venture capital firms and tech executives, including Iterative VC and XA Network based in Singapore, Magic Fund in the US, along with tech executives from Google, Microsoft, Lazada, and Paymongo, that have backed our startup recognize the need for this platform. We are building a world-class platform," adds Riingen.
Kate's Experience
I'm in love with the idea of a beauty session at home, so the moment I got the chance to book a foot spa, mani pedi, and foot and back massage with Nuyu Spa through BeautyBuddy, I grabbed it, and looked forward to it. It became my reward after a busy week, and I had scheduled it specifically to help my mind and body unwind from the busyness of the season.
Booking through the website is a breeze—as you simply have to pick your time and date, your preferred services, and voila! BeautyBuddy confirms your appointment with your chosen brand partner and as the date is nearing, they send personalized reminders so as to not miss your booking.
Nuyu Spa was polite and kind in reminding me that their staff was on the way, and when they arrived, I allowed the therapist to do her setup as I made sure to disconnect from work for a bit, to fully enjoy the session. I thoroughly enjoyed my foot spa, mani-pedi, and massage session which all happened in a little under three hours—pure bliss! Nuyu Spa's treatments are reasonably priced, so I'm surely booking them again. I look forward to exploring Beauty Buddy's other offerings, most especially that the hectic holiday season is at hand. —Kate Paras-Santiago, Beauty & Wellness Editor
Justin's Experience
I'm not a BeautyBuddy "virgin" because I made an account a few months back when they were just starting to get some extra treats during my at-home mani pedis and massages by Nuyu Spa, one of their first partner brands. (Hello, free 15 minute hand spa, I'm always coming back for you!)
Now, BeautyBuddy has even more partner salons, spas, barbershops, and clinics in their roster, just in time for the holiday season. This week, I booked a Brazilian Blowout treatment at the new David's Salon branch in Greenbelt 1 to smoothen out my hair while bringing back some shine and vibrance to my dull tresses. From using the booking portal and selecting the time, date, and stylist, to the actual service and treatment, I was impressed with how effortless my experience was—and how effortless it will be to style my hair for holiday gatherings, too! Unlike other smoothening treatments I've tried in the past, too, the Brazilian Blowout at David's did not sting or have an off-putting smell, and the experience having it done was pleasant enough that I'm likely to come back again in 3-4 months when it's time to do a "top-up" on the keratin!
A little extra special feature of BeautyBuddy, they'll analyze your bookings and even remind you when you're due for a haircut, a treatment, or anything you book through them. Plus, I also love exploring the "beauty dashboard" to find new treatments and services I may not have thought of trying before. —Justin Convento, Culture Editor
In line with making self-care easier for customers, BeautyBuddy will soon treat the first 100 customers to book and pay online via www.beautybuddy.com.ph with a 15% voucher. Make sure to follow BeautyBuddy on Facebook and @beautybuddycom on Instagram to stay updated.
This promo applies to all of BeautyBuddy's partner salons, spas, barbershops, and beauty clinics. Customers can choose any from its brand partners, including David's Salon, Basement Salon, Bench Skin Expert, Studio Fix by Alex Carbonell, I Do Nails, Chai Spa, Bloom Dermatology, Spray, and Nuyu Spa among others.
Almost everyone, if not all, has experienced the benefits of digitized businesses specifically in the F&B, entertainment, and fitness industries. Watch BeautyBuddy take the lead in redefining the way those in the beauty and self-care industry run their businesses with a single platform.
For salons, nail spas, and other beauty-related businesses who are looking to expand their brand with BeautyBuddy, you get in touch with Victoria at victoria@beautybuddy.com.ph.