Is It Safe To Go To Skin And Beauty Clinics Now?
We tried going out to catch up on our *urgent* skin and beauty treatments at Skin House—and here's what went down.
Investing on yourself has become even more important, in these times of high anxiety and stress.
Luckily, more economic activity has now resumed as regulations slowly ease out. This includes businesses that cater to self-care, such as salons, barbershops, and beauty clinics. While they weren't considered as "essential" as other industries during the ECQ, for many people, self-care remain an important part of maintaining their health and well-being.
As more clinics and salons open up, we stepped out of our homes to check whether it indeed feels safe and secure to book your next beauty appointment now. Here's what went down at our visit at Skin House, a beauty and laser clinic that offers a wide array of non-invasive cosmetic procedures for the face and body.
Booking and consultations
In compliance with the guidelines from the Philippine Dermatological Society, all consultations and bookings should be done online. No walk-in clients will be entertained to ensure that no one needs to go inside the clinic unattended, and clients are spaced out within an hour from each other to minimize foot traffic and human contact.
Even before the pandemic, Skin House already has an online booking facility, which made it easy for them to minimize human contact and walk-ins when they reopened in June. According to Skin House co-founder Joanne Yu, they also provide free online consultations to help their clients understand what they can and cannot do during the time they can't visit the clinic for treatments.
Those who are versed in the way of laser hair removal would know that there are certain procedures that have to be regularly continued for it to take effect. When the lockdown was initiated in March, Joanne says that they have clients whose monthly treatments had to wait. To ensure that the last months of their hardwork and treatment won't go to waste, these online and teleconsultations were crucial to keep them informed and taken care of while they wait for the reopening of the clinics. When the Inter-Agency Task Force on Emerging Infectious Diseases (IATF) finally gave the go signal to reopen salons and beauty clinics, the first thing they did was to fix the schedules of clients who need immediate follow-up sessions, to minimize the damage.
All declaration and contact tracing forms are also sent to the patient online before the scheduled appointment. This also helps cut down the time spent on the clinic.
Safety precautions
"We have always been very strict with cleanliness and disinfection. That's what patients like about us, so we just made minor adjustments to accommodate the requirements of the Philippine Dermatological Society (PDS)," says Joanne about adopting the new protocols to operate the clinic.
On top of the online booking system and forms, their safety precautions on-site include installing air purifiers with HEPA filter and a smoke evacuator with ULPA filtration. High-contact surfaces like the waiting area are also covered up in plastic, so it's easily and regularly disinfected.
As you enter, a foot bath is located in the entrance, and additional disposable foot covers are provided for patients. 70% alcohol are also stationed throughout the clinic for easy disinfection.
For doctors and staff, all of them are provided with full and washable PPEs. According to one of the staff, their safety is also ensured since they're provided private transportation to and from work. They also undergo rapid testing every so often.
Inside the treatment room, beds are covered in disposable sheets and an air purifier is kept on.
Joanna says that all of these protocols are not just in compliance with the guidelines given by the local government and the PDS. For them, it's really about ensuring the safety of their staff and their patients, all while providing the top-tier service they promised to deliver. "We hope more patients would feel more comfortable when visiting our branches. We want them to feel that we are accessible and approachable," says Joanne.
When we visited their clinic in Ortigas, we were pleased that all of their staff take these precautions seriously. Even though they were booked for the day, when we came, no one else was in the clinic except for the staff since appointments are booked apart. The doctor who was assigned to us was also genuinely satisfied with the level of protection that she receives, especially since a lot of people lost work because of the pandemic. According to her, the local government would also send out undercover supervisors to make sure that the clinic was adhering to guidelines and not accepting walk-ins.
Importance of beauty treatments this pandemic
Now more than ever, self-care has become important to keep our sanity and well-being in check. Even though we're not going out, for some, beauty treatments are essential treatments that help us feel well and motivated despite the large cloud that is the pandemic looming over our heads.
Self-care comes in different forms for different people, so if beauty treatments and taking care of your body is something that makes you feel good, then go for it—as long as you're doing it with a clinic that prioritizes your health and safety.
We went to Skin House for a GentleMax laser session, which Joanne says "is an ideal skinvestment, especially now when many waxing salons remain closed. It's fast, convenient, and very effective. It's an FDA-approved laser procedure that targets the hair follicles for long lasting, hair-free results." The procedure itself takes just a couple of minutes, and you only need to go in once every month. Long-lasting treatments like this would considerably cut down your trips outside.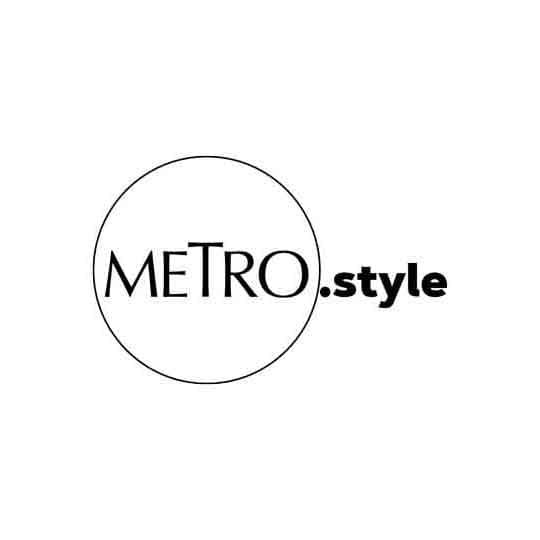 GentleMax machine, wrapped in plastic covering | Skin House
GentleMax is only one of the suite of treatments available at Skin House. Joanne believes that they remain in service because it is their responsibility to help people through this tough ordeal, in any way that they can. This is also why they continue to provide these beauty services in the most affordable and safest way that they can.
"More than anything, it's important to practice self-care—and that is where Skin House comes in. We have facials, lasers, and other derma treatments that will make you look good and feel good," says Joanne.
She also adds that as an entrepreneur, the pandemic has taught her to become even more resilient and creative in approaching their business. What keeps them motivated to keep innovating and bettering their services at Skin House is: "In these times, don't just survive; make sure you thrive."