LOOK! Check Out The Customized Nails For BLACKPINK's Ice Cream Music Video
You'll want to see these up close!
In case you missed it, top Korean girl group collaborated with Selena Gomez on a summer-y song called 'Ice Cream', which came with a music video that was just dripping in the hottest beauty trends!
Check the video out here:
And as expected, popping beauty looks, quirky cute outfits, and the most playful backdrops were seen in the video, as the ladies danced, sang, and rapped away. Pastel hair, glitter eye makeup, and glossy lips reigned supreme, but one thing that we couldn't help but notice? The nails. What's a BLACKPINK music video without the fiercest nails? This little detail may not seem as vital, but for a group that dances and makes a lot of hand gestures, pretty nails are a definite must!
Nail artist Park Eunkyung of Unistella Nails shared her latest creations on Instagram for each of the ladies, each intricately designed to fit the 'Ice Cream' aesthetic. From rhinestone-embellished pastel nails to Powerpuff Girls stickers and gummy bear details, these nails were truly fire!
Scroll through the gallery to see all the nail designs for each of the BLACKPINK ladies: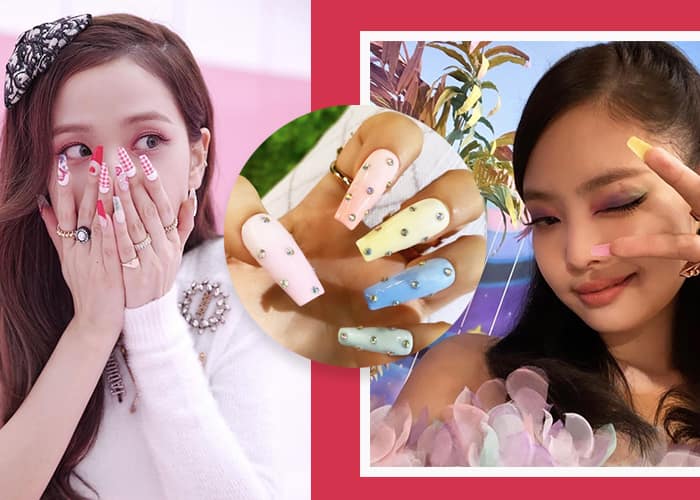 BLACKPINK Ice Cream Nails
BLACKPINK Ice Cream Nails