Fascinating Women: MySmile Co-Founders Janina Manipol and Chiara Echiverri
These power women prove that brightening our smile does the same for children born with cleft palate.
"When women work together, it's a bond unlike any other," a quote from Victoria Principal that clearly defines what Chiara Echiveri and Janina Manipol stand for. Two women from different backgrounds yet equally extraordinary, joined together by one goal which is to make the world a better place.
Chiara and Janina arrived together, radiating warmth as they greeted everyone with their big, bright smiles. While both of them looked forward into spending the day with Metro.Style, we had the chance to chat and get into details about their journey as individuals, to a powerful duo that led them to create a brand called MySmile—a brand that supports organizations that offer free cleft palate surgeries to children in need.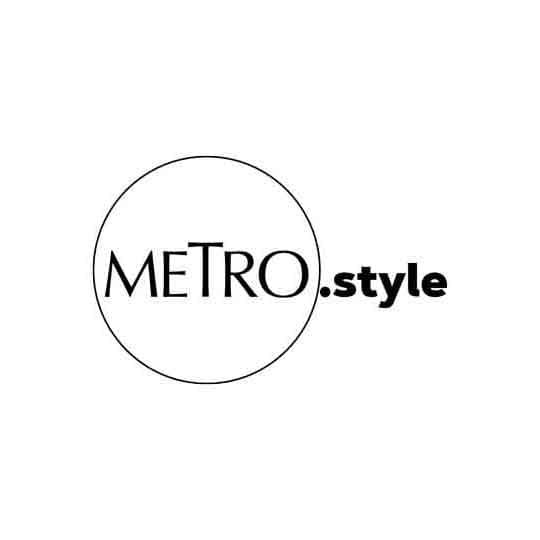 Chiara Echiverri and Janina Manipol MySmile | Rxandy Capinpin
Different backgrounds
Chiara spent most of her formative years in the Los Angeles, California where she migrated with her parents. She considers herself lucky for being the only one allowed to join her parents since most of her siblings were already over-age. She stayed for a few years with her parents before they decided to come back to the Philippines; leaving her self-reliant while she continued to pursue her studies in a community college.
She recalls doing part-time jobs to support herself while she focused on one goal, which is to graduate from her desired university—the University of Southern California. Looking back at that humble moment in her life, Chiara couldn't help but get sentimental about how she was able to work her way to where she is now. "My goal was to go to a community college then go to University of Southern California. USC was a private school and in order for me to go there, I had to prepare and save money besides taking a lot of loans," she began.
Being the persistent woman that she is, she knew that the only way to get through was to push through on whatever it took, so she didn't hesitate to take jobs that would help her support herself while she balanced her time to study, "I had to go to school full-time. At night I took jobs; sometimes I was a hostess in a restaurant or I would do filing for an office. I would take different jobs to fill my schedule, because school there is expensive."
After all her hard work, it finally paid off when she was able to transfer to her dream school and graduated with a degree in Dental Hygiene. She then spent about ten years working in the dental industry there before she decided to take long vacation in the Philippines, which turned out to be another blessing in disguise.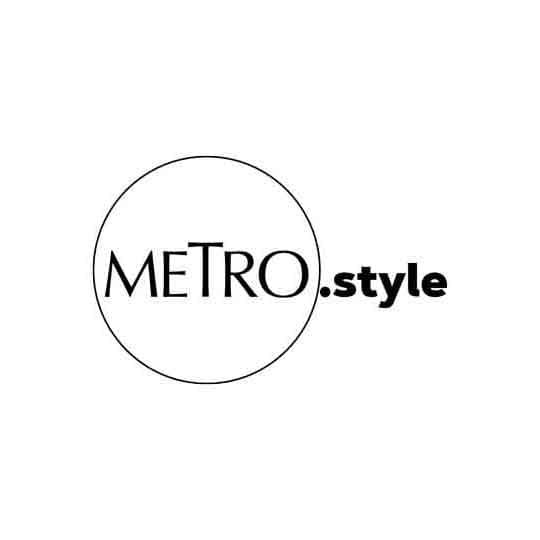 Chiara started off as a Dental Hygienist in California | Rxandy Capinpin
That blessing was working in a Makati-based salon called Design Studio, where she began expanding her network and meet various up and coming influencers before the word even existed. One of those influencers was Janina Manipol—a digital content creator and a model who happened to be a regular in their salon.
Janina can easily strike as someone intimidating with her bombshell hair, big brown eyes and unfazed demeanor. A graduate of Communication Arts from De La Salle University-Manila, she shares a similar trait with Chiara which is the determined attitude of pursuing the things that her heart desires. "When I was studying, I was already doing part-time modeling. Then after a few modeling gigs, I realized that I like being behind the camera more than being in front—so that led me to my passion right now which is filming, photography, and directing."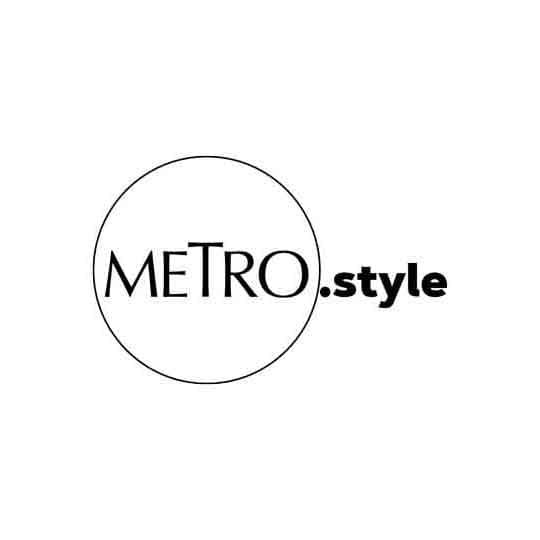 Janina Manipol started out as a model but found out that she was meant to be behind the lens | Rxandy Capinpin
Growing up, she was never a stranger to cameras; be it in front or behind the scenes, and that's when she knew what she really wanted to do. Despite knowing what her passion was, it did not stop her from pursuing other things that also sparked a light in her soul saying, "I was interested in a lot of different things—I was even an intern in this audio production house called Hit Productions. I was into music and sound and that helped me have my strength in video today, which is sound."
For some people, having a lot of passion in life confuses you on which path to take. But for Janina, choosing one was never the option; but a matter of chasing each and every dream you have one step at a time, "I never forget to finish something. Like if I start something, I actually finish it; even if I'm doing a lot of things."
Crossing Paths
"I met Chiara through Design Studio in Makati and we've been good friends for a while," Janina shares when asked about how she met Chiara and able to create a solid bond. When Chiara went back to the Philippines, she started working as a Marketing Officer at Design Studio while continuing dental charity mission in secluded areas in Manila.
Chiara admits that she's been eyeing Janina for a long time already, since they seem to share the same love for children, "Janina is so kind and I really wanted someone with the same kind of vision. The most important for a partner is that I feel that she loves it as much as I do—passionate about this as much as I do. Then, I know, we're going to do good."
So when Chiara realized that she wanted to do something not only for herself, but for the benefit of the children close to her heart; she did not not hesitate to enlighten Janina with the brand she envisioned, "Chiara invited me into becoming her partner—this teeth whitening business called MySmile. Since we love seeing people smile, especially kids; that became the backbone of our company. We wanna see more children smile confidently," Janina recalls.
Since we love seeing people smile, especially kids; that became the backbone of our company. We wanna see more children smile confidently. - Janina Manipol
Starting MySmile
The idea first came to mind when Chiara was doing a dental mission in Pampanga. "When you we do mental missions, we do your regular cleaning, extractions, etc. But I always find that whenever we go back to that area, it's the same people we're treating. So I wanted to find something that would be more life-changing but still in the dental field."
During that period in her life, she came across Smile Train and Operation Smile and then decided to work with these organizations that offer free cleft lip and cleft palate surgeries to children born with the irregularity, "When you're a patient, you start as a baby. They do this screening then they take care of you until you're 17, since our face is still shifting as we get older. So from the start, you get your operation, and they check on the kids regularly—even the parents are really involved because they do speech therapy."
Chiara and Janina successfully launched MySmile last November 2019 making it their fourth month this March. When asked about their progress, Chiara happily shares that they've already been having orders from all over the world, "It's surprising because when we get these prompts and we've got outside of the country like UK and Morocco. It's kind of amazing what can social media can do and how far it can reach. It's amazing how a lot of people is willing to just try this product and they believe in the advocacy." They never fail to give a portion of their sales to support Smile Train and Operation Smile, as a part of their commitment to the brand and the kids of the organization.
Aside from doing charity work, it came to mind that dental health are often looked past by Filipinos. Seeing the potential opportunity it has in the local market, Chiara and Janina made it their life's mission to accommodate the dental needs of Filipinos without the hassle of going out of their homes.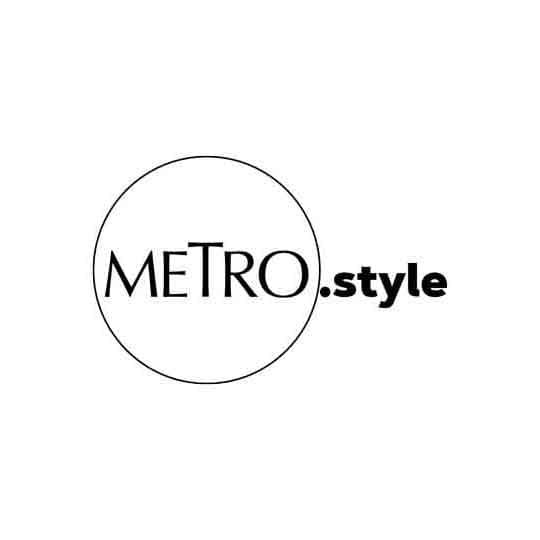 The MySmile Kit | @mysmile.official
Definition of success
In that short period of time, MySmile has gotten various positive responses and regular customers that continuously support the brand. And while success comes in many forms, Chiara and Janina believe in one thing—happiness. So when asked what defines success, Janina nonchalantly responds, "Waking up and you're happy with what you're doing—that's success. Even if the money is not that big but you love it, and your heart's in there then that's success for me. I feel accomplished every time."
As the brand's Founder, Chiara couldn't help but admit that MySmile isn't just a dream fulfilled, but a dream that keeps on giving, "It's helping me be a better person because I feel fulfilled every time. And I think being fulfilled is what makes somebody feel successful—and of course being happy. It doesn't matter what stage you are or status.
And I think being fulfilled is what makes somebody feel successful—and of course being happy. It doesn't matter what stage you are or status. - Chiara Echiverri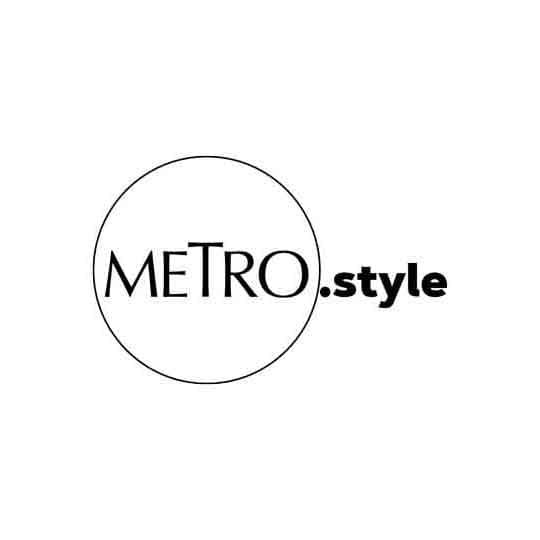 MySmile donates to organizations that gives surgeries to children with cleft palate. | MySmile
To know more about MySmile, log on here.
Produced by
Grace Libero-Cruz
and
Kate Paras-Santiago
Photography by Rxandy Capinpin
Makeup and Hair by Ryan M. Correa, Monaliza Jolito, and Anne Margarette Mendoza of Vivere Salon
Shoot Assistant Cara Tirona