LOOK: All These Salons Are Offering At-Home Services!
Still keen on staying at home but need to get your beauty services like nails and haircuts done? You've come to the right place!
Just when we thought 2021 would all of a sudden open up the world once again, we find ourselves still staying home, still trying our best to stay safe from the global pandemic. But that sure doesn't mean our daily needs have come to an end. Case in point: hair cuts, manis and pedis, and even eyelash extensions (yes, we like to look nice on Zoom!). But as we continue to limit stepping out of the house, our need for home services increase—and that's where our Black Book of At-Home Beauty Services comes in!
Rather than endlessly wondering which salons are offering this, we've compiled them all in one place, so you can bookmark this, keep checking back, and enjoy these services at the comforts of your own home! Scroll through the gallery below, click the caption, and start scheduling those beauty and pamper sessions STAT! You're welcome!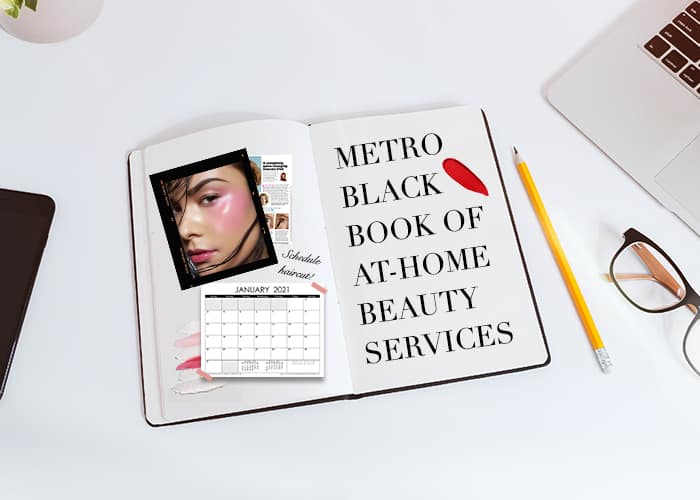 Beauty at Home
Beauty at Home
Keep checking back on this article for updates and additional salons and beauty havens offering home services!
Lead photo (flatlay) by JESHOOTS.COM on Unsplash. Model photo by Dookie Ducay. Artwork by Kate Paras-Santiago