10 Times Heart Evangelista Inspired Us to Make Our Nails a Work of Art
Heart is a lot of things, and being nail-obsessed is one of them! Check out some of the prettiest nail art and nail polish creations she's had, and get inspired to get your own!
While the jet-setting fashionista is busy doing her rounds at Paris Fashion Week, we're busy studying her carefully curated feed for more #inspo to live our best lives! Our obsession of the moment? Her utterly perfect nails!
It seems like Heart loves punctuating her photos with pretty pointers—parading them in beauty shots, beauty flat lays, and yes, coffee Insta posts. Case in point: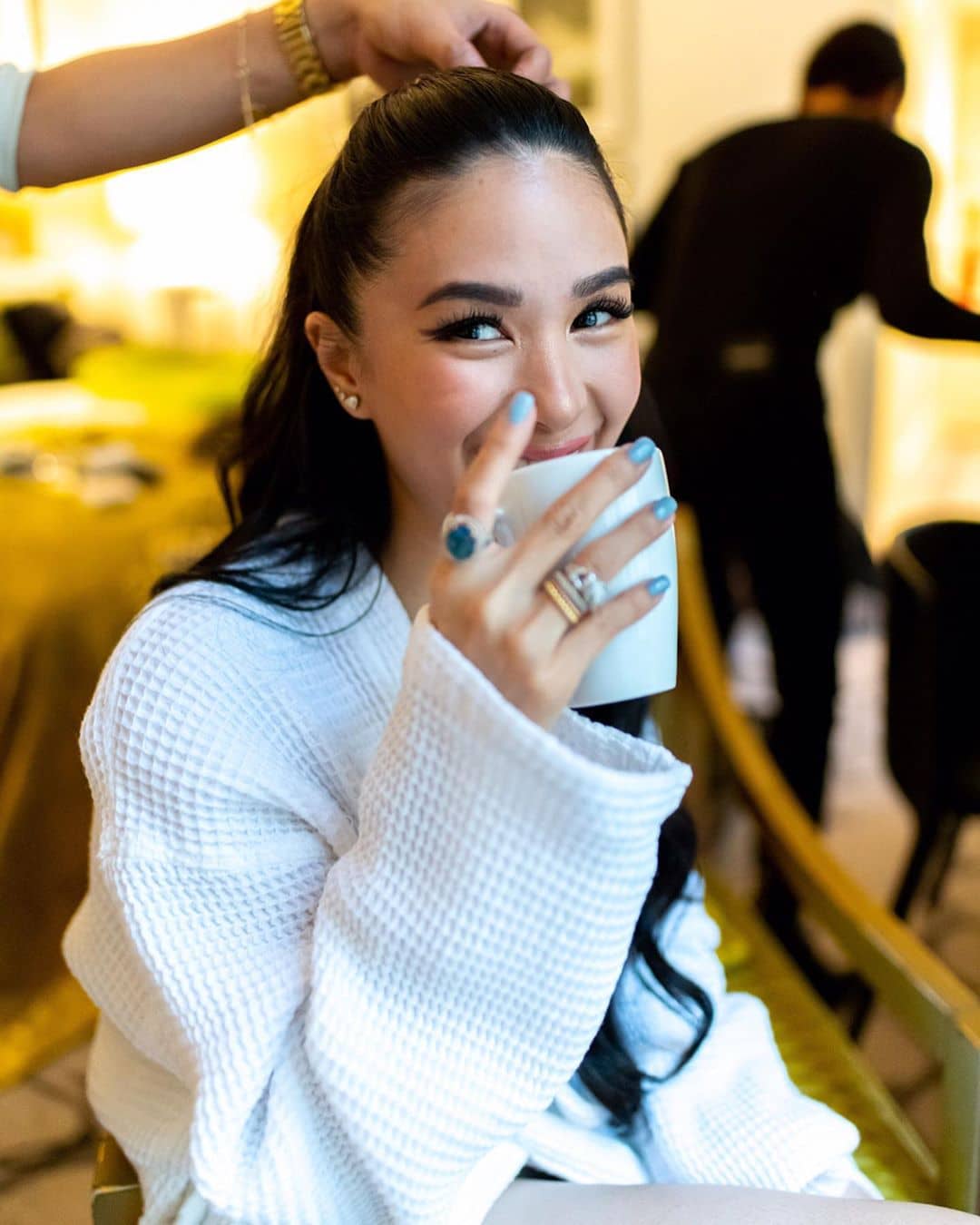 Heart enjoying a cup of coffee in Paris | @iamhearte
2020 is the year to explore new beauty looks, and that includes our nails. Heart is living proof that perfecting our pointers leaves a huge impact, and can totally make an otherwise boring photo a really interesting one!
Often done by her go-to nail salon Extraordinail, Heart likes to play between classic, quirky, cute, and artsy, and we're definitely taking down notes. Gone are the days of the fail-safe French tips! This year, we're going all out with a strong statement. Whether it be a solid hue or a detailed pattern, let Heart convince you to let your nails do the talking: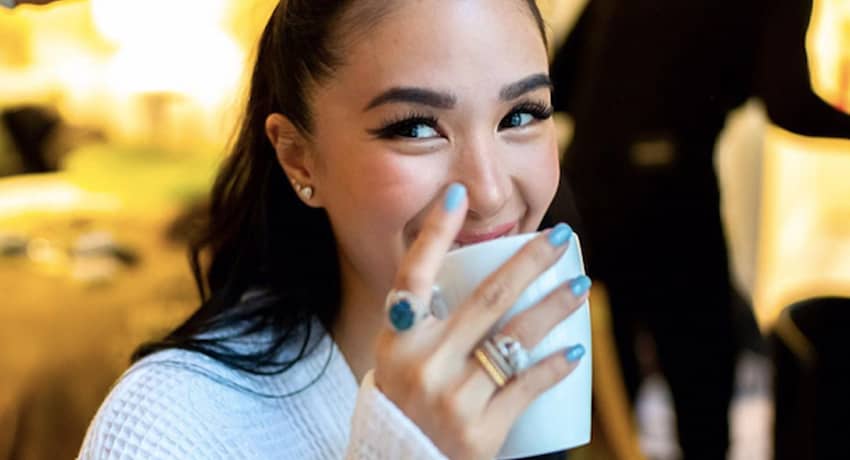 Heart Evangelista Nail Art
Heart Evangelista Nail Art