Don't Sweat It: What's The Best Underarm Protection For You?
If you still haven't found your match yet, this might help to end your search!
If you do a quick Google search for "underarms" right now, the first few links that rank the highest on the page clearly show a major concern everyone has. Titles like "How to lighten underarms," "Tips to get rid of dark underarms," and so on and so forth give us a preview of just how much great-looking underarms matter to most people—and with good reason.
Not only do we perceive clean and odor-free underarms as a sign of good hygiene, it also gives us the confidence to wear anything we want without worrying how our pits would look when we raise our arms. It only makes sense that we take great care of them as much as we can, and that begins with finding the right underarm protection!
Hyperpigmentation in this body part is caused by a lot of factors, from the delicateness of the underarm skin, the harshness of shaving or waxing, to the products you apply to it. So what exactly is the right underarm protection for you? Below, we list the choices you have to find the one that suits you!
Deodorants
As its name suggests, deodorants "deodorize" your underarms to keep you smelling fresh all day. They commonly contain fragrance to mask smells that often come from sweating as well as ingredients that can reduce odor-causing bacteria. Because the underarms have a lot of sweat glands, deodorants may not be enough for some people.
Antiperspirants
Enter antiperspirants, which quite literally keep you from perspiring by blocking pores to reduce the amount of sweat that reaches your skin.
Depending on your preference, both deodorants and antiperspirants come in different forms with different ingredients and formulas—from sticks to sprays, to roll-ons, creams, and gels.
And with so many brands out there offering different options for underarm protection, your use of deodorant or antiperspirant and what type of either product really depends on your body's needs and your lifestyle.
Swipe the gallery below for recommended deodorants and antiperspirants: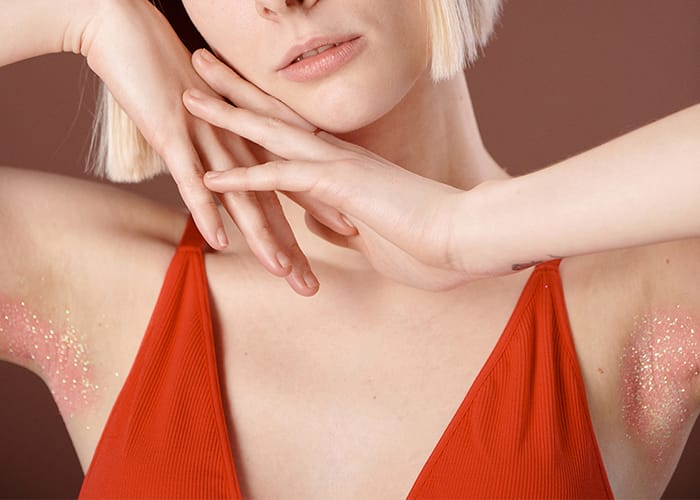 Add to Cart: Underarm Care
Add to Cart: Underarm Care