How To Hide Cellulite In Time For Your Beach Trip
Not quite ready to flaunt your beach body yet? We've got you covered!
We're back to beach season, which means it's the time of the year to get your beach bod on. And it's much more enjoyable now that more and more people are embracing positivity! Flaunting your body, no matter the shape, size, and color, has helped us build confidence to strut what we've got as we earn our much-deserved fun under the sun.
However, we admit that despite this raise in awareness and acceptance, our insecurities don't go away in a flash. Case in point: the common cellulites, which may look unsightly due to its dimply, bumpy, and lumpy texture. Good thing though, as there already are instant remedies that come in handy when you feel a little less daring to come out raw and bare!
While medical treatments are fast and easy solutions to cover up cellulites, not everyone has the time and budget to afford multiple sessions. Meanwhile, long term efforts—like applying retinol onto affected areas, exercising to lose weight, and constant hydration—takes some time to see actual results. If your beach trip is a week or three days away, here are a few action points to do to keep your cellulites from peeking out during your getaway.
Scrub your fears away
Exfoliating the area helps remove dead skin while boosting blood circulation, which plumps the skin, hiding away those cellulites. You may try the dry brush method, or you can opt for a coffee scrub to reduce texture and tighten skin.
Firm and moisturize
Keeping the skin in a cellulite-prone area soft and supple needs an extra boost to keep them at bay! There are tons of firming creams available in the market, that you can apply to your skin to temporarily blur your cellulites. Bonus: massaging the area well is also a great way to reduce the appearance of lumps and bumps.
Apply self-tanner
It's a known fact that those with darker skin have less visible cellulites than women who have fair complexions. Our counteraction: self-tanners! Before you even toast yourself under the sun, go ahead and spray product all over your body, with particular focus on your cellulite-prone areas. Shimmering oil works well, too!
Now that you've got a plan, it's time to take some action! In the gallery below, find some useful products you can use to remedy your cellulite dilemma—trust us, these beauty products are not just helpful, they're enjoyable to use as well!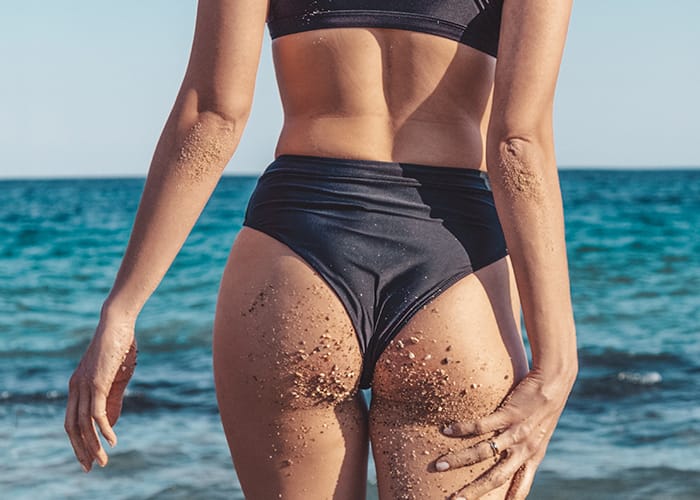 SHOP NOW
SHOP NOW