Check Out These Fragrances Your Favorite K-Drama Stars Are Obsessed With
If you're in the market for a new perfume, take inspiration from your favorite K-Drama actors and actresses.
Korean actors and actresses have long served as the faces of various beauty products including various fragrances. But, consider us curious when it comes to their signature scents. Sure, we already know what labels they wear and what beauty secrets they have, but for some reason, intel on their go-to perfume seems so much more intimate and secretive. After all, you would have to get pretty close to them—literally—to find out! Now wouldn't that be the dream!
We did a little bit of digging, and it turns out, a lot of their go-to scents are picks we can totally cop ourselves. Scroll through the gallery to check out the perfumes your favorite K-Drama stars wear everyday. Some might surprise you, but others make perfect sense!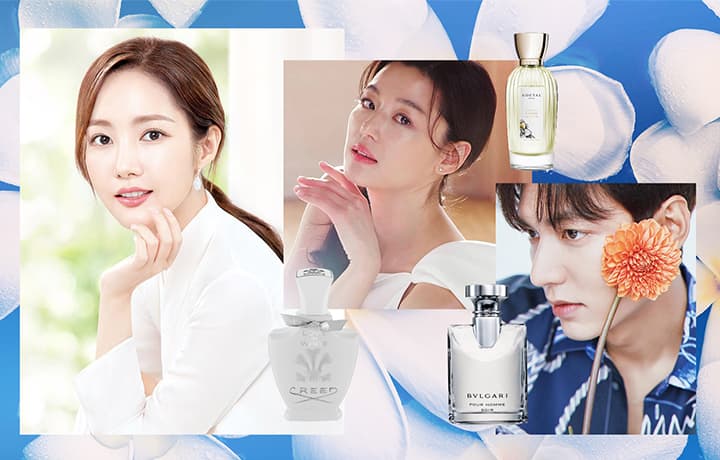 K-Drama Stars Favorite Fragrances
K-Drama Stars Favorite Fragrances