Trend Watch: Instagram's Favorite Rainbow Nail Trend Isn't Going Anywhere Anytime Soon
Everyone's practicing their nail art skills while social distancing. Join them with one of the most fun and simplest designs: the rainbow nails!
If you've ever been intimidated by the nail polish wall at your favorite nail salon, well, you're definitely not alone. With so many options, we understand that it's usually pretty overwhelming to decide on which color you want right on the spot.
So if you're as indecisive as we are, worry no more, because we've got some great news: You no longer have to make a choice, because rainbow nails are officially a thing!

Rainbow manicures have been popping up on our Instagram feeds over the last couple of months—each with a cooler iteration than the next. Although the OG rainbow manicure seems to be just different color on each nail, it's since evolved and can take form of a rainbow French manicure or rainbow nail art (think a different nail design on each finger).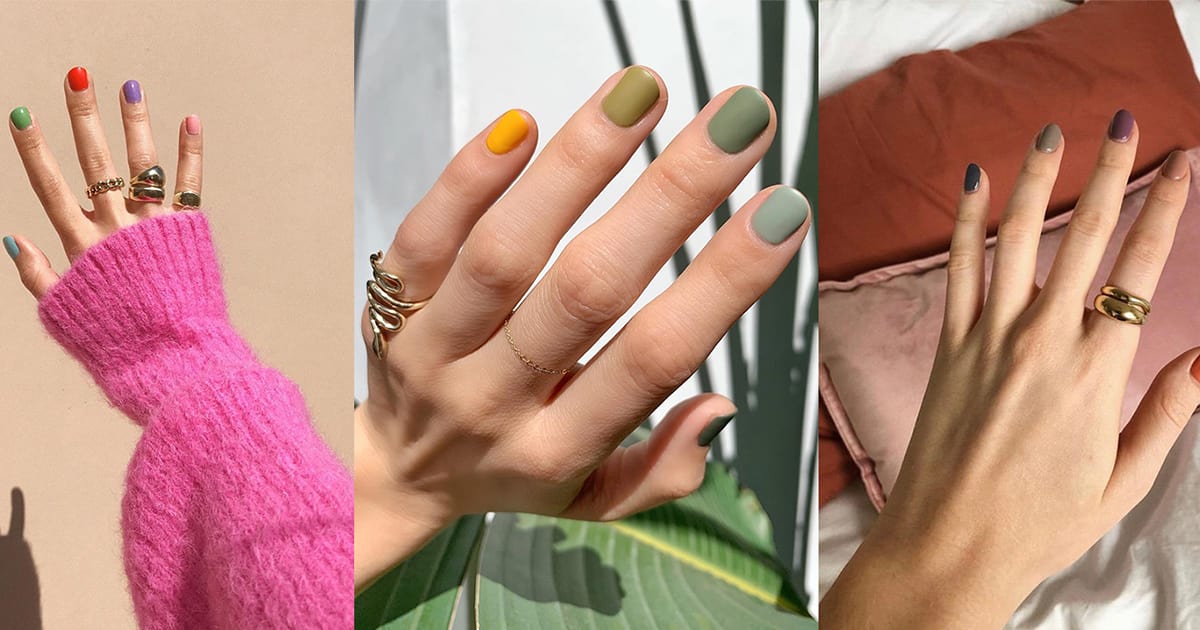 Trend Watch: Rainbow Nails
Trend Watch: Rainbow Nails
The appeal is obvious. Beyond being able to wear all your favorite shades at once, it fits perfectly with the many other trends everyone is obsessed with right now—stackable gold rings and summer dresses (even if we're all just staying at home!)
To pull off the look, you'll need to stock up on a bunch of different shades. Shop our favorite colors for rainbow nails below: