What To Expect At This Year's Rustan's Beauty Addict Event
All roads lead to the hottest beauty event of the season!
If you're anything like us, then you'd be glad to be out and about, experiencing face-to-face activities again! Having been cooped up inside our homes over the past two years may have opened up our eyes to the wonder of virtual gatherings, but truly—nothing beats being in a place live! And that's what we're most excited about for this year's
Rustan's Beauty Addict
event, as it's back live, and bigger than ever!
Rustan's the Beauty Source
is celebrating a decade of beauty in all forms.
Happening tomorrow, September 1, 5PM at Rustan's Shangri-La, Rustan's Beauty Addict: A Decade of Beauty is set to give you an experience like no other. Keep scrolling to find out what you can expect!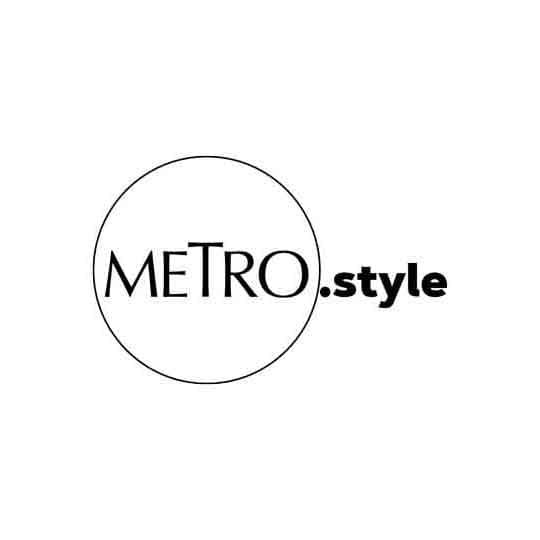 Make up by: Chuchie Ledesma for NARS, Jart Mercado for MAC and Gex Garcia for Stila | Hair by: Francis Guintu for Phyto
This year's festivities draws inspiration from a diamond, which is a symbol for a bright and burning passion within, just as Rustan's The Beauty Source serves only the finest and best beauty brands to make their customers shine the brightest! Likewise, Rustan's the Beauty Source also resembles the enduring quality of a diamond as the company is steadfast on making a mark in the world by encouraging their customers to step out in confidence and shine brightly for all to see.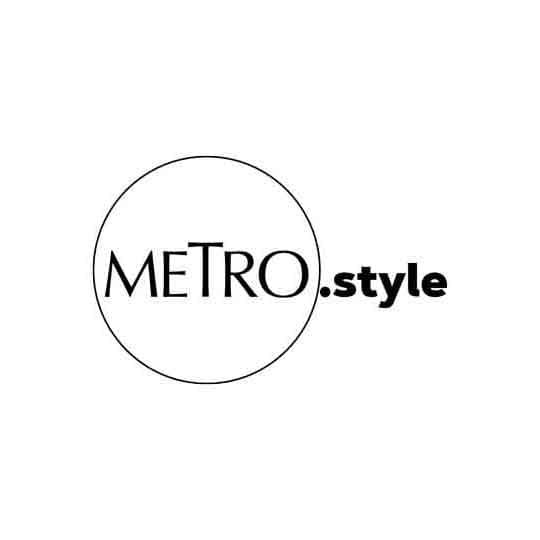 Make up by: Chuchie Ledesma for NARS, Jart Mercado for MAC and Gex Garcia for Stila | Hair by: Francis Guintu for Phyto
Rustan's Beauty Addict Event Makes A Comeback (live and in full force)
What better way to kick off the celebration with loyal customers than a grand, physical event with the beautiful host, Nicole Andersson. Happening this September 1 at Rustan's Shangri-La at 5pm, the 10th year of the Rustan's Beauty Addict Event is bigger and bolder as it breaks out with a variety of activities and attractions such as a beauty fashion show, dance performance, visual hall, and many more. Enjoy a night full of fun games, exciting prizes, hot deals, and great music by DJ Jimmy Nocon! Be sure to register at https://bit.ly/RTBSADecadeOfBeauty.
Rustan's Beauty Addict Event Through The Years
What's now considered as the country's biggest beauty event actually began as a novel concept that aimed to build a strong community of beauty enthusiasts who value looking, feeling, thinking, and doing good. The first ever Rustan's Beauty Addict Event started in 2013 and has since adopted various themes to communicate different aspects about beauty.
The past events included creative themes such as "Beauty Neon" and "So Surreal" from 2015 and 2016, which respectively opened up a world of fun and imagination. It encouraged guests to live more colorfully and confidently when it comes to making their dreams a reality. Other seasons highlighted the importance of self-love like "Beautiful You" from 2017. Others gave homage to culture like "Beauty Before Time" in 2018, which spotlighted beauty trends through the ages; and "The GLOW Beauty and Beats" in 2019, which recognized music as an essential means for self-expression, beauty and freedom.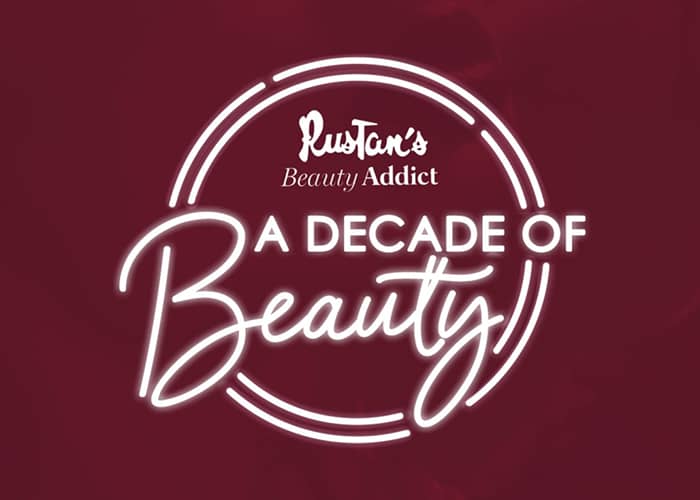 Through the Years
Through the Years
Rustan's Beauty Addict Event held its very first online celebration in 2020 to continue the yearly gathering of enthusiasts despite the challenges present at the time. Aptly named, the theme of that year's run was "Face Forward," which called everyone to tackle the times ahead with beauty innovations that help face the future fearlessly. Rustan's The Beauty Source furthered the inspiring message during its 2021 online event with the theme "Transcend." In addition to self-care, it highlighted another aspect of beauty – which is love and care for others.
Exciting deals await all shoppers
A plethora of amazing deals await as Rustan's The Beauty Source kicks off exciting offers during the event, head on over to bit.ly/RTBSDecadeOfBeautyDeals to view all offers!
Get your game face on! The first 100 guests to complete all ten brand activities at the Beauty Event on September 1 will receive a limited edition, custom made bracelet.
Don't miss out on special offers valid on event day, September 1, 2022. Brands include Jane Iredale, Stila, Koh Gen Do, RMS Beauty, Anastasia Beverly Hills, Acca Kappa, Maison Francis Kurkdjian, Murad, Neal's Yard Remedies, L'Occitane, Sisley, Deborah Lippmann, Phyto, Palmers, Perricone, Clarins and so much more!
Check out and enjoy all the counter activities and don't miss on what your favorite brands have in store for you: CHANEL, diptyque, Malin+Goetz, Mario Badescu, Estee Lauder, MAC, Jo Malone, Clinique, Laura Mercier, NARS, Viktor&Rolf, Chloé and so many more!
Be quick or you'll miss it! A P100 off flash sale from 11:00AM to 1:00PM awaits you at any Rustan's store with no minimum purchase required. You can also browse online and get 10% off when you shop at rustans.com from 6:00PM to 11:59PM. Enter "BeautyAddictTurns10" with NO minimum purchase plus free shipping.
That's not all! Shop with your HSBC credit cards to enjoy a Php1,000 off on top of all existing beauty promos for a minimum purchase of Php 10,000 when you buy in any Rustan's Department Store, through personal shopper on call or use the promo code HSBC1000 plus First 6 digits of your credit card when you shop online at Rustans.com. Plus, get your hands on special gifts. First 500 customers across all stores can get an additional Sisley Beauty Kit.
It gets even better with these exciting offers after the event! From September 2-11, catch more offers in store, Rustans.com or via our Personal Shopper On Call!
Exclusive: More in store for Beauty Addict Members
Relish in the glitz and the glam of these exciting Beauty Addict one-day and month long promos!
Step up your style (and your shopping!) with a complimentary Rory and Sloan Mini Croft bag for a minimum single-receipt purchase of Php 20,000 when you shop in-store or on-call from September 1- October 31.
To top it all off - from September 1- November 30, 2022, every purchase of Php 2,500 entitles the Beauty Addict Members to one raffle entry for a chance to win a 4 days and 3 nights luxurious stay for two at the famous 5-star Peninsula Hotel in New York City!
Got an HSBC Card, Beauty Addict? Enjoy double the chances of winning and get 2 raffle entries for every purchase of Php 2,500 when you use your HSBC card at Rustan's the Beauty Source. Attention beauty enthusiasts: now's the best time to join the club! On September 1, you can become a Beauty Addict member for ANY purchase at Rustan's The Beauty Source and x10 worth of points for every purchase.
Plus, enjoy +100 Beauty Addict Points when you download the Rustan's FSP app and access your Beauty Addict Account on September 1, 2022.
The Rustan's Beauty Addict Event is made possible with HSBC (Hongkong and Shanghai Banking Corporation), PAL Mabuhay Miles and The Peninsula New York with special thanks to Buckley London, Camille Albane, Carol Lee, Dyson,Finders Keepers, Lotus Gin Room, MAC, Malin+Goetz, Mario Badescu, NARS, Phyto, Ricardo Preto, Sisley, Stila, Tadashi Shoji.
Be sure to check out the website rustans-thebeautysource.com, follow @RustanTheBeautySource on Instagram, and join Viber bit.ly/RTBSonViber to find out more about the exciting offers!