This Latest Slimming Innovation Can Get Rid Of Your Holiday Belly Fat Fast!
It can reduce as much as 6 centimeters from your waist in just 12 sessions!
Many women can relate to the struggles in losing weight. While a combination of exercise and diet may be the best solution to stay healthy and fit, it's not always easy to maintain a balance between the two. Especially during the holiday season, those two words are typically forgotten momentarily, to complement the celebratory mood with indulgent food. Come January, aside from starting anew for a fresh year, getting rid of those stubborn fats from the holidays is on the top of people's list of priorities.
We discovered the latest slimming innovation from France called ReduStim, a non-invasive bio-enhancement technology that Verzosa Aesthetic Clinic has included in their growing list of offerings. It is considered revolutionary because it reduces as much as 6 centimeters from a person's waistline measurement in just 12 sessions, each session lasting for only 30 to 45 minutes. After just one session, you can already notice your body weight reduced from .5 to 1 kg.
By optimizing blood circulation and lymphatic movement, as well as the body's natural processes, ReduStim helps even the hardest-to-reach abdominal fats be transported and burned organically. Favored not only for its aesthetic benefits, this health and wellness innovation also reduces the risks of cardiovascular diseases and stroke by eliminating unwanted fats.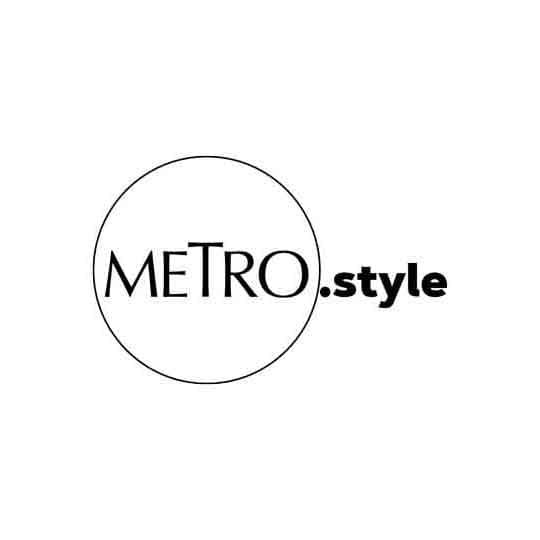 Verzosa Aesthetic Clinic launched ReduStim last October. | Photo by Pat Buenaobra
What happens before the treatment
Those who are about to use ReduStim must go on fast one to two hours prior to the treatment. Once you get to the clinic, the first thing you will be asked to do is answer a few forms about your health background. After which, a nurse will weigh you using the Tanita Multi-Frequency Segmental Body Composition Analyzer. This medical device calculates body composition measurements and provides an enlightening overview of the current state of your health and body. This only takes a few minutes.
The nurse will then print out the results and explain each information stated in the analysis. The Body Composition Analyzer printout contains details on your weight, body mass index (BMI), fat %, fat mass, fat free mass (FFM), muscle mass, bone mass, skeletal muscle mass (SMM), metabolic age, physique rating, total body water (TBW), extra cellular water (ECW), intra cellular water (ICW), basal metabolic rate (BMR), and visceral fat rating. It also provides segmental analysis of your muscle mass and fat in your trunk, arms, and legs. Also included in the report is a brief look at your muscle mass balance, leg muscle score, and bioelectrical impedance analysis (BIA).
Let not all these information overwhelm you. It's interesting and pretty amazing that you can have an overview of your body and health in just a few minutes. What you will appreciate more about this analysis is that it essentially provides transparency with the treatment, because it shows you how your body changes after each session of ReduStim.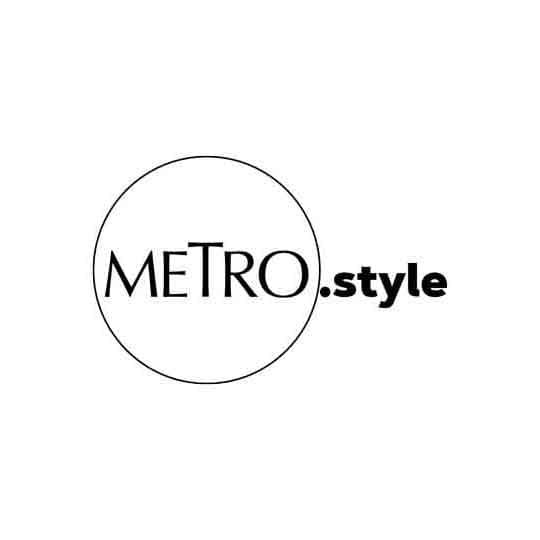 Verzosa Aesthetic Clinic has a stylish interior that can easily put clients at ease. | Photo by Grace Libero-Cruz
What happens during the treatment
ReduStim, an aesthetic medical device that reduces visceral fat with a non-invasive treatment, makes use of a bodysuit, which is strapped on target areas while bio-energetic waves run throughout your whole body, to improve its system flow and drain localized fats. The bodysuit goes all the way up to your abdomen, and blood pressure cuffs are fastened on each of your arms.
How the bodysuit works can be likened to how blood pressure cuffs work. To serve as a warm-up for your body, for about five minutes, the bodysuit will inflate and you will feel your body tightening. Once it deflates, a rhythmic and alternating process of inflation and deflation follows; it starts from the feet to the abdomen. This goes on for about 30 minutes.
You're comfortably lying down in a bed throughout the whole treatment. It's absolutely painless and hassle-free. For ultimate relaxation, you may opt to multitask and avail of one of Verzosa Aesthetic Clinic's facial services simultaneously with ReduStim. You may also use your mobile phone, during the treatment, so you can put on some music, listen to a podcast, or even watch your current favorite series. Better yet, why don't you make the most of this time for some much-needed nap?
What happens after the treatment
The treatment is fast, making it relatively easier for women on-the-go to squeeze it in their schedule. After the treatment, the nurse will weigh you once again and give you your Body Composition Analyzer results.
After just a session, you will see a noticeable reduction in different body compositions, such as your body weight, fat %, fat mass, and total body water.
There's no discomfort after the treatment, and you can go about your usual daily routine. However, for best results, you are recommended to go on fast four to six hours after.
It is such a delight to discover ReduStim, because it helps your body stay in tiptop shape. You can give in to your cravings and indulge once in a while, and it is comforting to know that there is a fast, easy, and painless solution available for weight loss management. Go on, celebrate the holiday season by getting your fill of indulgent food (of course, while still keeping moderation in mind). And when we usher year 2020, what better way to do so than by losing all your holiday weight and getting back on track in your health and wellness journey? With amazing technological breakthroughs, such as ReduStim, that could be way easier to achieve than you think.
Visit Verzosa Aesthetic Clinic at G/F Grandia Place, Mo. Ignacia Ave., Quezon City, and schedule your ReduStim appointment now!
Photographs by Pat Buenaobra and Grace Libero-Cruz