10 Handsome K-Pop Stars We've Got Our Eyes On
They sing, dance, and perform so well, all while looking like the eye-candy that they are. What's not to love?
I have a confession: Once upon a time, I didn't really understand the appeal of K-pop, especially male idols in particular. They seemed too pretty for my taste, too fashionable, too 'perfect'. Fast forward to 2020, thanks to the resurgence of the Hallyu wave, I find myself fan-girling over BTS and EXO's Chanyeol. The platinum, pink, blue hair, the otherworldly contact lens hues, the dewy skin and eyeshadow—I get it now. And boy am I obsessed!
K-Pop male idol groups in particular, are changing the way we all see masculinity. There isn't just one cookie cutter mold for these superstars to fit into, and the world is sitting up and taking notice. Lip gloss? Sure! Multiple earrings? Why not? Perfect glass skin? Yes please! These K-Pop idols are redefining what it means to look like a handsome man these days, complete with their undeniable talent in singing, dancing, and performing. They truly are the complete package!
Ahead, we round up 10 handsome K-Pop idols we've got our eyes on at the moment, each uniquely good looking, all equally eye candy. You're welcome!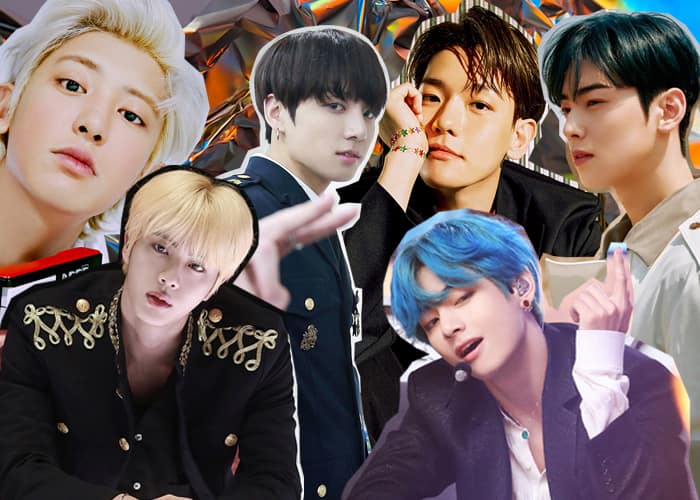 Handsome K-Pop Idols
Handsome K-Pop Idols
Lead photos via BTS Official, EXO Official, Astro Official