Through The Years: The Evolution of BTS' Jungkook
Let's walk through ARMY memory lane and see the evolution of BTS' "Golden Maknae"
To say that BTS has taken the world by storm is an understatement. With their effortless charm and extraordinary talent, it's easy to fall in love with the Bangtan boys. Debuted in 2013, BTS' RM, Jin, Suga, J-Hope, Jimin, V, and Jungkook have gone through so many transformations, experimenting and trying out different fashion and hairstyles throughout the years.
During their rookie year, the members of the group sported dark hair complemented by thick black eyeliner and edgy punk/hip-hop outfits. As the group matured and evolved, they began playing around with different concepts for their succeeding albums.
Jungkook specifically grew up right in front of the eyes of his hyungs (brothers) and ARMY. Known as the group's "Golden Maknae," Jungkook was only 15 years old when he debuted as the main vocals of BTS.
From his baby-faced visuals to the handsome man he is today, Jungkook's duality is undeniable. He can instantly go from adorable to HOT real quick! With his scrunchy nose and crinkled eyes, Jungkook will be doing his signature bunny smile one second then instantly transform, especially when performing.
Here we try to run through the evolution of Jungkook through the years—from his debut up until the present. Swipe through the gallery below as we walk through ARMY memory lane!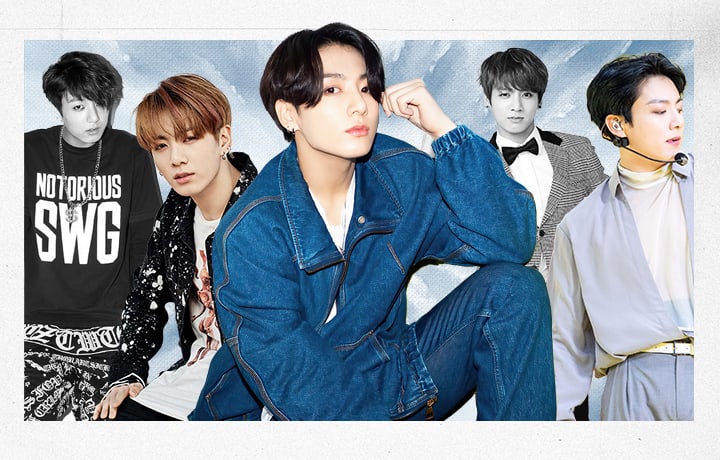 Evolution of Jungkook
Evolution of Jungkook

Photos from @bangtan.official @bts_bighit