15 (More) of the Most Handsome Korean Actors in Their Late 30s and 40s
These men prove that good looks, talent, and charisma know no age
As big fans of Korean dramas (and entertainment, in general), we're not going to deny that we already have an endless list of major crushes. Once we start a new title, we're just goners from the first few episodes. Besides discovering talent to stan, we also love watching these shows for the eye candy that keeps us glued to our screens. Whether rising young stars or dashing seasoned actors, we know handsome when we see handsome.
Though we obsess over the next big K-heartthrobs as much as the next woman does, we can't help but take notice of these actors—most of whom have been in the industry for some time—and how they continue to steal our hearts as they don different skins of new characters year after year. While some of them have been acting for a while, there are some who are still pretty new to the industry. We must say, these good-looking Korean actors prove to be man-crush material as they well into their 30s and 40s!
Regardless of their age, however, these Korean actors easily catch our eye with their powerful gaze, chiseled jaws, disarming smiles, and, of course, superb acting. Who says serving visuals stops at a certain age? Swipe through the gallery below to see what we're talking about!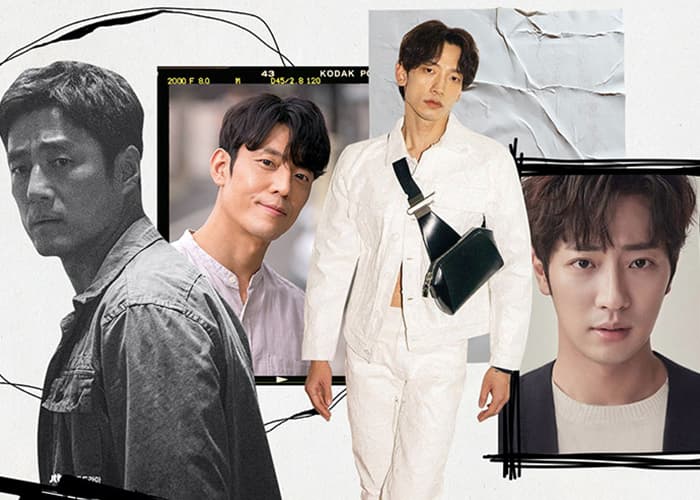 Handsome Korean Actors In Their Late 30s and 40s
Handsome Korean Actors In Their Late 30s and 40s
Lead photos via My Dramalist, @rain_oppa, @ungbinens_official