13 Handsome Korean Actors Who Steal Our Hearts With Their Monolid Eyes
Check it and tell us if we missed out on anyone!
Also known as an epicanthic fold, a monolid is a skin fold on the upper eyelid that makes it appear that there's no visible crease line below your brow area (hence the name—it presents itself as a "single eyelid" rather than a double eyelid). They are typically a facial feature of East Asian people. However, other races may also have monolids or an eyelid shape without crease!
For decades, eyelid surgery has been popular among East Asians across the globe. Anecdotal reports even suggest some children have surgery to create an eyelid crease as young as elementary school! However, the tide is changing in the East Asian community and in the beauty community, particulary in Korean showbiz. A lot more stars are embracing their monolid eyes and the unique look and appearance that comes with them!
Korean actors Gong Yoo, Rain, Song Joong Ki, Nam Joo Hyuk, Park Seo Joon, and more hallyu actors are proof that this eyelid shape is beautiful—they boast monolid eyes as one of their charms as seen on our screen. Just one look at these stars can melt the hearts of many!
Check out our gallery below to see the list of Korean actors whose monolid eyes add to their charisma: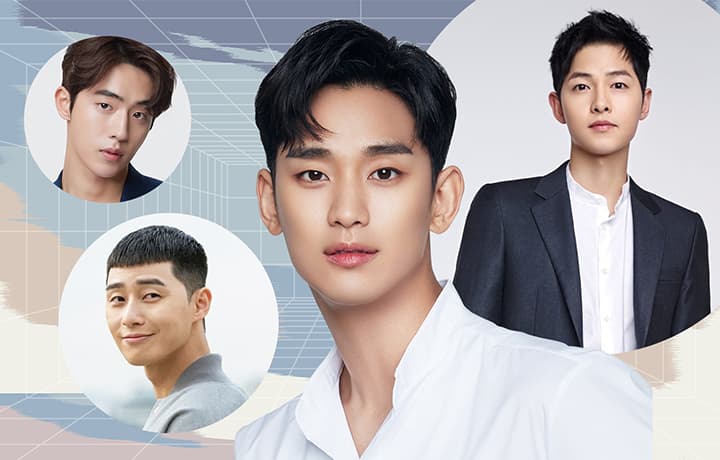 Korean Actors With Monolid Eyes
SWIPE LEFT OR RIGHT
TO NAVIGATE BETWEEN PAGES