Newlyweds Matteo Guidicelli And Sarah Geronimo Went On A Self-Care Date At The Belo Clinic
After going public together to shop for home essentials, this time, Mrs. Guidicelli accompanied her hubby for a treatment!
At some point, most of us are going to experience hair loss. It's one of the most common problems worldwide, especially for men; affecting 50% of them, according to the Philippine Council for Health Research and Development.
As we know, this common condition usually starts with a little thinning of the hair at the temples. The hairline will then recede and a sparse patch will appear on the top of the head. The hairline may then meet the patch, revealing the whole scalp. To all the men out there—fear not!
But it's not all bad news, because these days, with beauty technology evolving faster more than ever, there is now a solution to help the thickening of the hair, increasing hair growth and appearance of new hair, and even turning gray hair to its natural darker hue. Enter: the Belo HairTech MD.
According to Dra. Vicki Belo, "The Belo HairTech MD consists of a complete system: You have a shampoo, conditioner, and hair serum which are take home medicines. It contains a lot of different kinds of peptides which help with the hair growth, the thickening of the hair as well as increasing the hair's melanin which causes the hair to be dark."
Just like the rest of us regular folk, celebrities may also experience hair loss at some point in their lives, but getting treatment for it in its early stages can help minimize its overall effect!
In case you missed it, the newlyweds Matteo Guidicelli and Sarah Geronimo were recently spotted on a beauty date at the new Belo Clinic in One Bonifacio High Street Mall in Taguig. In an Instagram post by Dr. Belo, Matteo was seen taking a video of himself trying out the Belo HairTech MD:
"We are doing this new procedure here at Belo. It's for hair loss prevention because my dad is bald and I don't want to get bald so this is a hair loss prevention thing we're doing. Doctor is putting some special needles," the actor/triathlete said.
Apart from the treatment, Dra. Belo gave Sarah the task of reminding Matteo to use the take home products properly. "O, Sarah be a good wife okay?", Dr. Belo said. To which Matteo replied, "Yes, she's the best wife."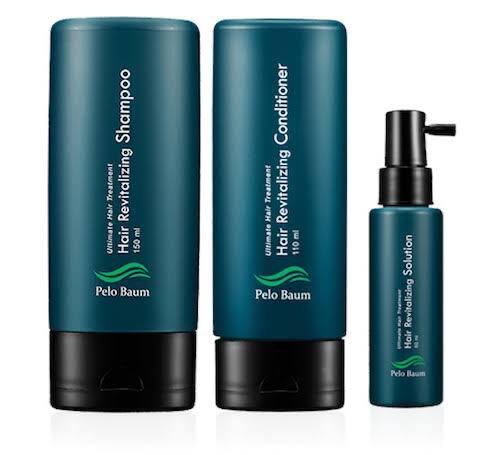 The Pelobaum Take Home Maintenance. | Photo: Belo Medical Group
In this treatment, Dr. Belo said that the patient also needs to do hair fillers at the clinic at least every two weeks for six times or three months. "The hair fillers contain more concentrated solutions than what you have in the shampoo, conditioner, and serum", Dr. Belo said.
Afterwards, Matteo was seen with a dome-like machine on his head. This machine is called the Theradome and uses red LED light for anti-inflammatory or anti-inflammation. It helps in rejuvenating the hair and the skin. "They consider now hair-thinning as an inflammatory process. Parang your body is attacking the hair follicles and killing it. So three things Matteo can expect from the Belo HairTech MD: more hair, thicker hair, and darker hair."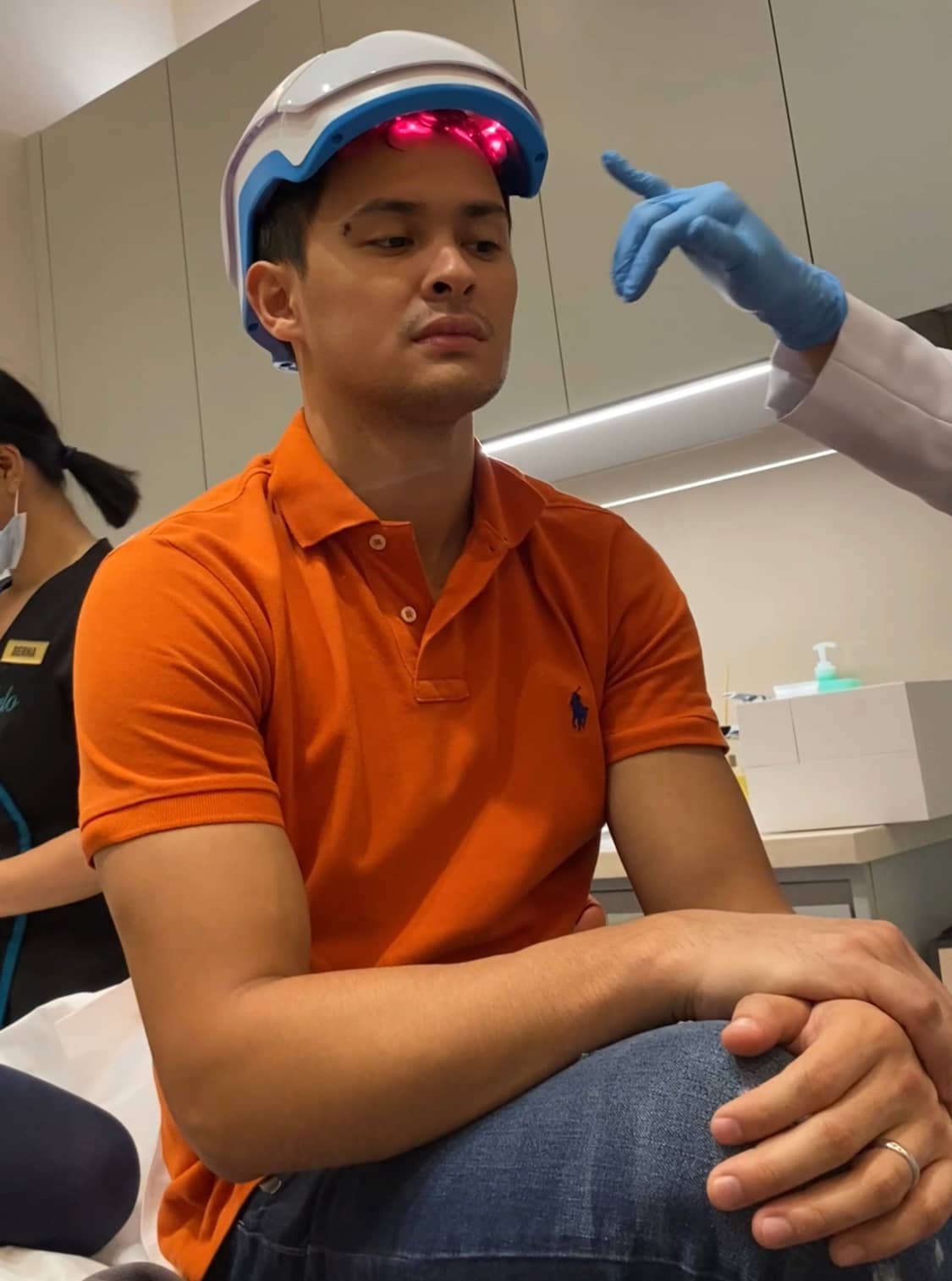 Matteo tries the Theradome for anti-inflammatory or anti-inflammation. | Photo: Belo Medical Group
According to Dra. Vicki, results can be seen in one month where hair will grow thicker and healthier.
Lead photos from Belo Medical Group