Metro's 50 Most Handsome Korean Actors
They made you laugh, they made you cry, and they've definitely made you fall in love! Meet 50 of the most jaw-dropping men we love in K-drama and beyond.
Oh, oppa! K-drama fans are no strangers to falling for the leading men, for the obvious reason that South Korean actors are truly the complete package! For as long as we can remember, braving hours upon hours of subtitles has become an effortless feat for a lot of Korean drama enthusiasts, partly because we can't get enough of the amazing storylines, sets, cast chemistry, and in huge part because of the dashing gentlemen, the 'oppas', a.k.a South Korean heartthrob actors.
What then makes these men highly pursued, and what makes millions of fans all over the world swoon? An obvious reason would be their jaw-dropping looks, but it's more than just that. The combination of stellar acting, flawless skin, striking eyes, towering heights, and an X factor that is commonly shared by these men easily draws one in.
Many of these actors are also styled exceptionally well when it comes to fashion, with some of them even being experimental in their clothing, making them the complete package, and the perfect ambassadors for big beauty, wellness, fashion, and lifestyle brands worldwide. We're not surprised that many of them become the face of huge cosmetics campaigns, even sometimes outshining the women. Unlike many countries, in South Korea, it's accepted, and quite normal for these men to promote lipstick, sheet masks, serums, foundations, and even LED skincare masks, as these products truly contribute to their entire appeal.
Majority of these actors are not just well-known in their own country, but in many different countries across the globe, as evidenced by their millions of Instagram followers. Thanks to the availability of Korean drama on multiple streaming platforms online, South Korea's most handsome men are easily within reach.
Ahead, we've rounded up our latest list of the 50 Most Handsome Korean Actors, some old, some new, some veterans, some recent breakout stars. As you will find out, some of them began as runway models, eventually venturing out into the wonderful world of K-drama. Get acquainted with the brands they lend their faces to, and why they're worth crushing on. For your viewing pleasure, swipe through the gallery below: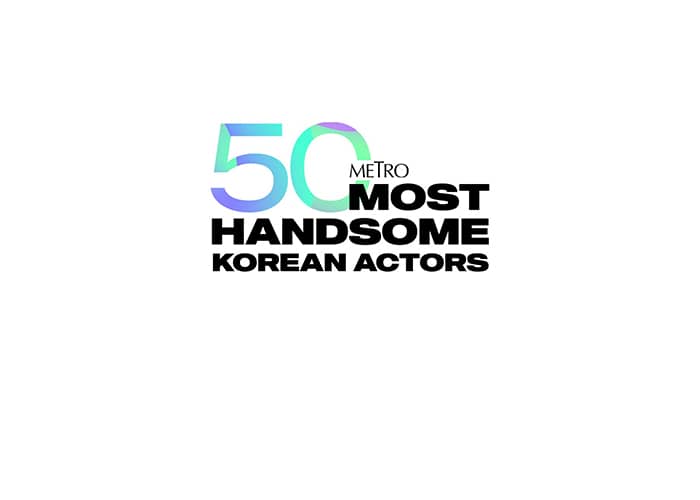 50 Most Handsome
50 Most Handsome
Lead photos via (Cha Eun-woo) @eunwo.o_c, (Kim Seon-ho) Noblesse Korea, (Park Seo-joon) Esquire Korea, (Jung Hae-in) @holyhaein, (Song Kang) Singles Korea, and (Kim Soo-hyun) Gold Medalist Official