Then And Now: 9 Years Of Park Seo-Joon's Transformations
Through mushroom cuts to chestnut and pineapple hairstyles, the Korean heartthrob's manly charm just keeps us falling for him every single time!
The year is 2020. It's been nine years since Park Yong-kyu, more popularly known as Park Seo-joon, officially debuted as an actor in South Korea. Since appearing in his first onscreen project in 2011, the now-31-year-old's slow yet steady rise to fame is showing no signs of stopping—largely due to his brilliant talent, irresistible charm, undeniable good looks, and great personality; not to mention, his humble heart. It may sound like we're overhyping, but we're sure everyone agrees!
Despite debuting late compared to his contemporaries, Park Seo-joon's solid body of work already includes a number of highly successful films, dramas, variety shows, commercial films, singles, music videos, and more. He's also lauded for his charity work, having made donations and lending his voice to several causes in South Korea. When off-duty, he shares regular glimpses of his life on Instagram where he's one of the most followed among Korean many actors on the platform, as well as on his own YouTube channel managed by his agency Awesome Entertainment.
While he seems to be good at everything, from doing double unders for KRW10,000 to making our hearts flutter, and just looking so damn fine, acting remains to be his biggest passion. In fact, his recent performance as Itaewon Class's Park Sae-roy earned him a Best Actor nomination in the 56th Baeksang Arts Awards.
We're excited to see whether he's taking home the nod, so we're tracing back to where it all began for South Korea's "Master of Romantic Comedy" with a look at his onscreen evolution so far!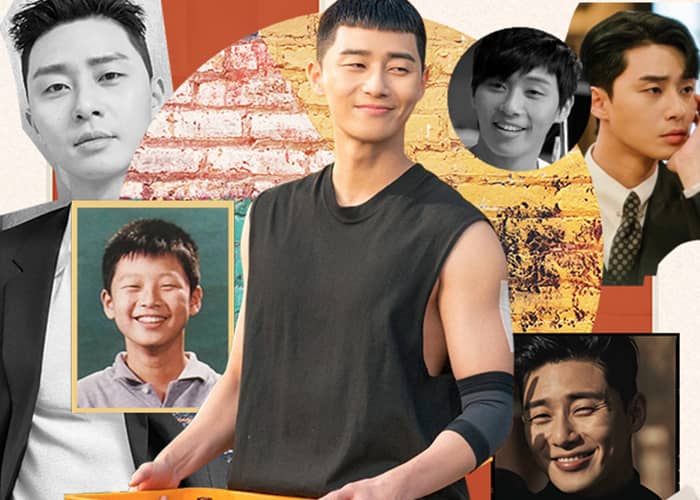 Park Seo-Joon Evolution
Park Seo-Joon Evolution