The Pro Files: Meet Metro Beauty Awards Expert Jing Monis
The creative mind behind a lot of your favorite celebrities' trendsetting hairstyles recalls his humble beginnings
We often look at famous people often as one-dimensional beings, having had no difficulty getting to where they are right now, assuming they were born with privilege, or that they were just "lucky" enough to be living the life we all want to live. Such an assumption is often made for actors and actresses, models, superstar athletes, and even entrepreneurial success stories.

One such success story we were happy to get acquainted with is that of Jing Monis, a household name for all things celebrity hairstyling. One look at Jing's Instagram account guarantees you your dose of celebrity—from icons like Judy Ann Santos to Robin Padilla, to some of today's youngest stars like Maymay Entrata. Today, he owns five successful beauty salons in Metro Manila, one barber shop, and one salon franchise in Davao, a feat that not a lot of hairstylists are able to achieve in a lifetime.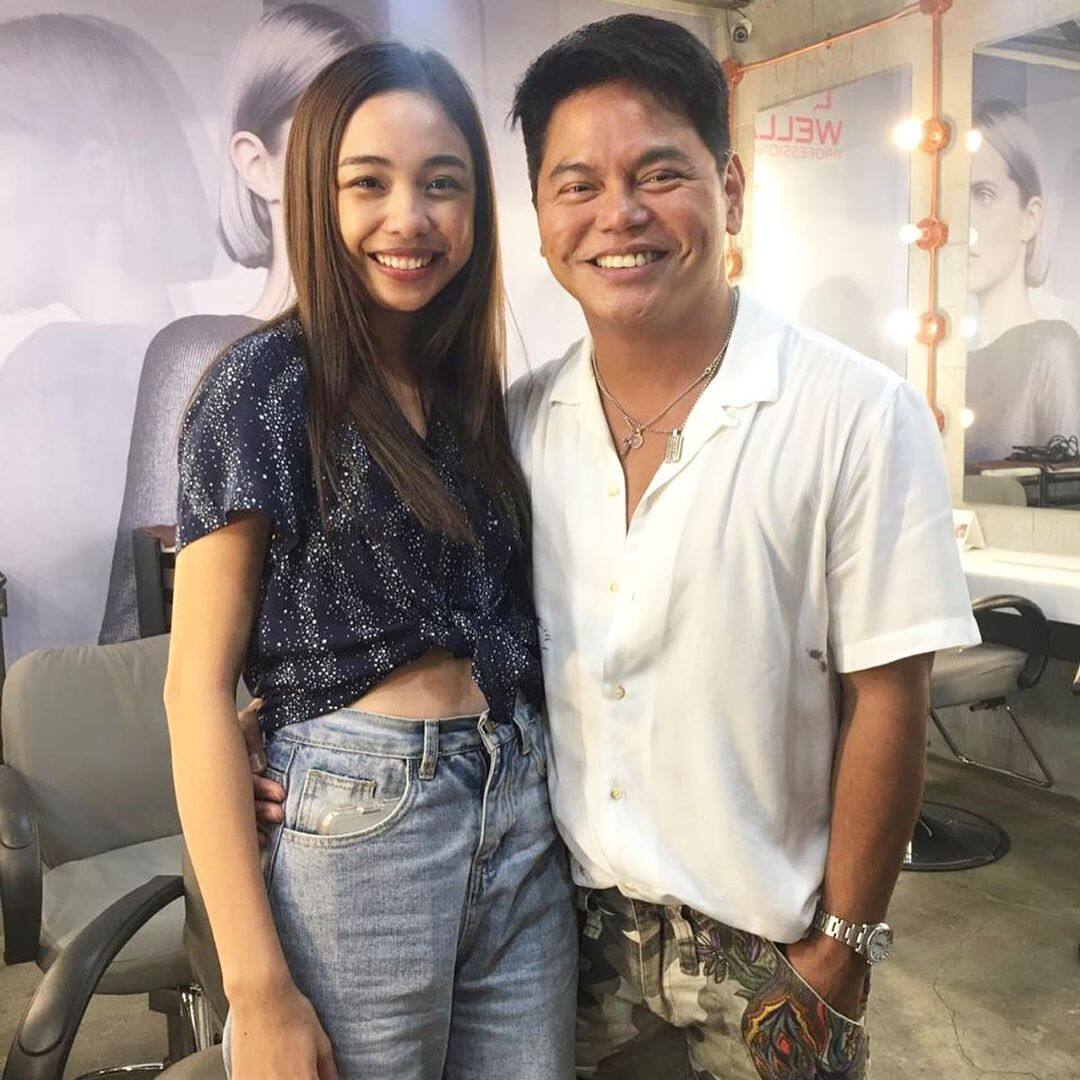 Jing with his newest muse, Maymay Entrata | @jingmonis
Wanting to move with the changing trends, Jing now also has a YouTube channel dubbed "Jing Monis Hair Project", one that proudly covers everything you want and need to know about hair. With over 13,000+ YouTube channel subscribers to date, one can safely assume that Jing has credible influence in the local beauty industry, what with his deep well of knowledge about one of the facets of beauty Filipinos care about most.
But like most successful creatives-turned-entrepreneurs, the road to success was most definitely not a walk in the park. He recalls being 17 years old, heading to the salon on weekends where his mom used to work, to help sweep the floors and wash the hair of clients. What started as a sideline job for gimmicks and parties turned out to be a lucrative one, making Jing consider pursuing a career in hair. "Syempre at 16 or 17, sa barkada ko, wala naman kaming source of income. Ako lang maabilidad in our group that time. That's how it started lang."
It started plainly because I needed money so I could go out with my friends.
@jingmonis
Jing pursued a job managing a boutique when he was in college, and even during that time, a few loyal clients would go to him for haircuts. "I would go to the back room of the boutique I managed, and then I'd cut their hair," Jing shares. Such hustle at a young age is admirable, and this surely served as a sneak peek of things to come.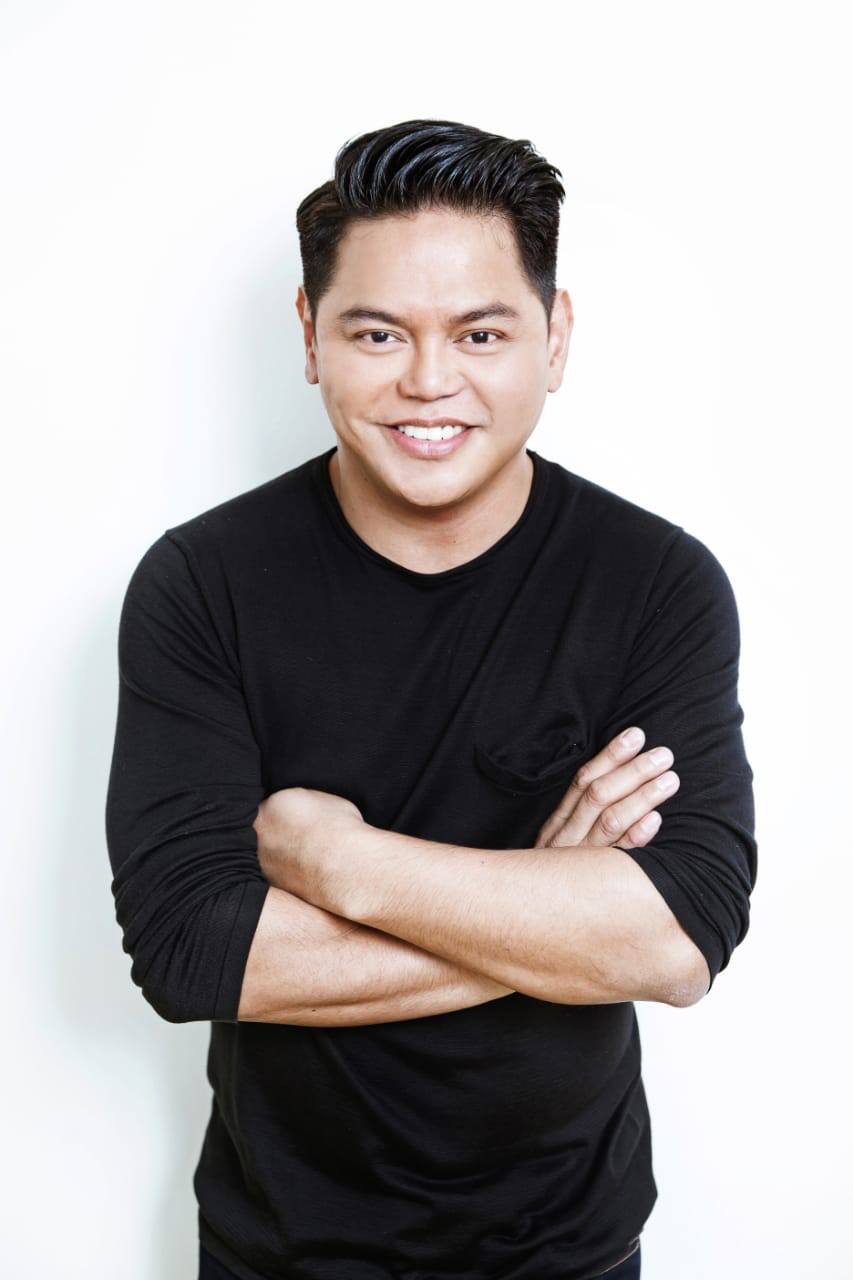 In any career or business, there comes a pivotal moment when things just go to the next level and your path seems way clearer than when you started. For Jing, it was the time when he met seasoned celebrity hairstylist and now fellow salon owner, Henri Calayag. Henri was instrumental when it comes to Jing's career, citing him as one of his mentors. As if able to predict one's future, Henri confidently told Jing "come with me, you'll go places." And go places he did.

Jing took a chance, and despite still being in college, pursued a hairstyling career on the side, working in afternoons after school, getting in as much experience as he could get. And then the time came when he clearly felt that there could be a promising future in this career. "I saw a good future in this", shares Jing. "I decided to study abroad. I left the country for three years, I studied in Hong Kong."


Life in Hong Kong was a life of hustle for Jing, and with the help of an agent, he quickly found his schedule filled to the brim with bookings for shows and shoots for magazines and catalogs. Jing became quite the jet-setting career guy too, flying off to countries like Malaysia, Singapore, and Bangkok to do hair and makeup work—all while living out of a suitcase.

It was around this time that Jing formed the then popular group called "Propaganda", a collective of creatives specializing in hair and makeup, doing shows locally and abroad. Jing shares, "Instead of getting makeup artists from different countries, I'll take the whole show, ako na yung key makeup artist, then spread out ko with my team in Manila."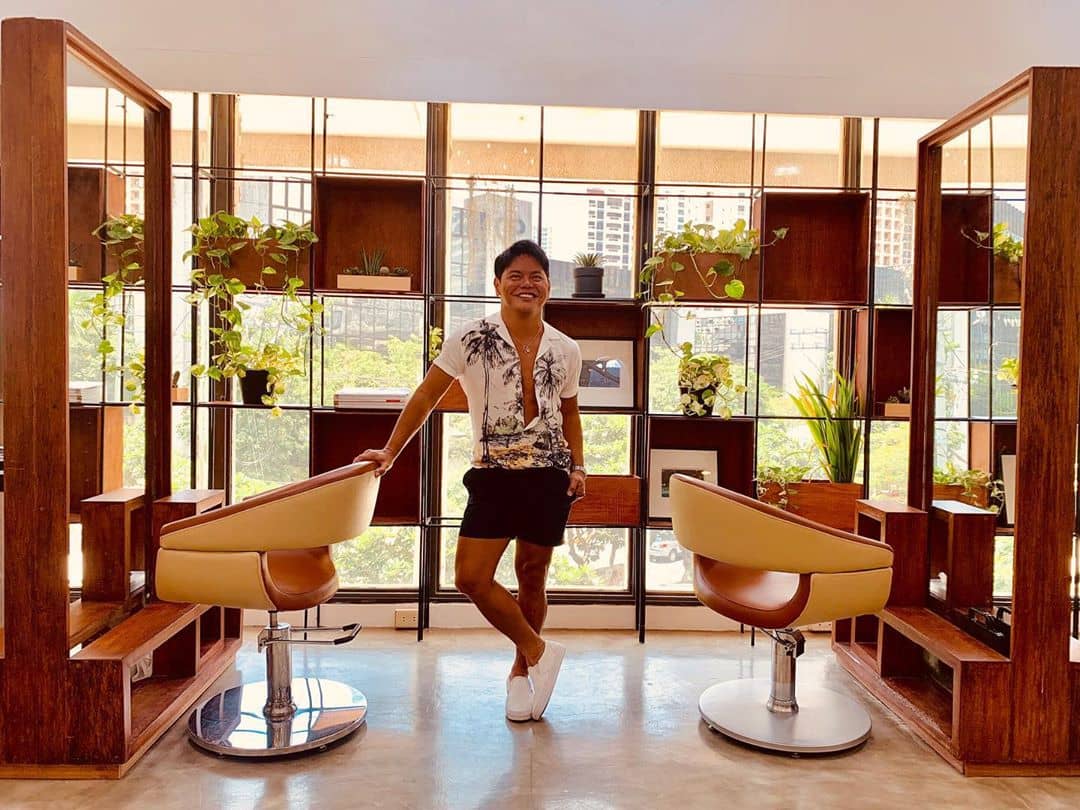 Jing at one of his salons | @jingmonis
But after the nonstop flying, Jing admitted to finally hitting a roadblock: he started to feel tired. "Napagod ako. Parang a day in Manila, then I had children, I missed the time they were growing up. So I decided, I was gonna go back [home to Manila]", he quips. Jing started contemplating on the idea of putting up his own salon around this time, so the urge to move back home was timely.

Propaganda, the once popular salon in Makati was then born. It was only after a few years of bad experience with one of their partners that Jing decided to say yes to buying out the shares of the others and finally putting up his own namesake brand of salons. Today, his star-studded havens for beauty are going strong as ever, and only has eyes on an even brighter future.
With almost two decades of experience under his belt, Jing now prides himself in having the likes of Tweety de Leon, Joey Mead-King, and Teresa Herrera as his muses, but he recalls having Martin Nievera as his first ever muse. Years have passed but up to this day, the loyalty remains. For this, Jing only has so much to be thankful for.
I'm self-studied. That's one thing I didn't stop doing—learning. Every year, I make sure I study. I took my masters in London, finished it a couple of years ago. I still want to keep learning, every year kasi iba nangyayari. Iba yung technique, iba yung uso. You have to be on top of your game.

This habit of lifelong learning is something we all should pick up, and Jing is proof that hitting success is not a one time thing. You don't stop. You reach your goals and you move onto being a better version of yourself, one milestone at a time.

Despite having to deal with difficult clients throughout the years, Jing has surely honed a maturity in dealing with every unique customer that enters his salon doors, and with each experience brings out a better version of Jing Monis.

We asked him if his talent for beauty is innate, and he was quick to say "I think it's hereditary because my mom was a hairstylist and my tita was a makeup artist. It's in my roots. I guess I was just able to develop it and I saw the bigger potential." Having this eye for seeing the bigger picture is something Jing considers to be a key ingredient in his success today, but another thing he couldn't leave unemphasized is the value of professionalism.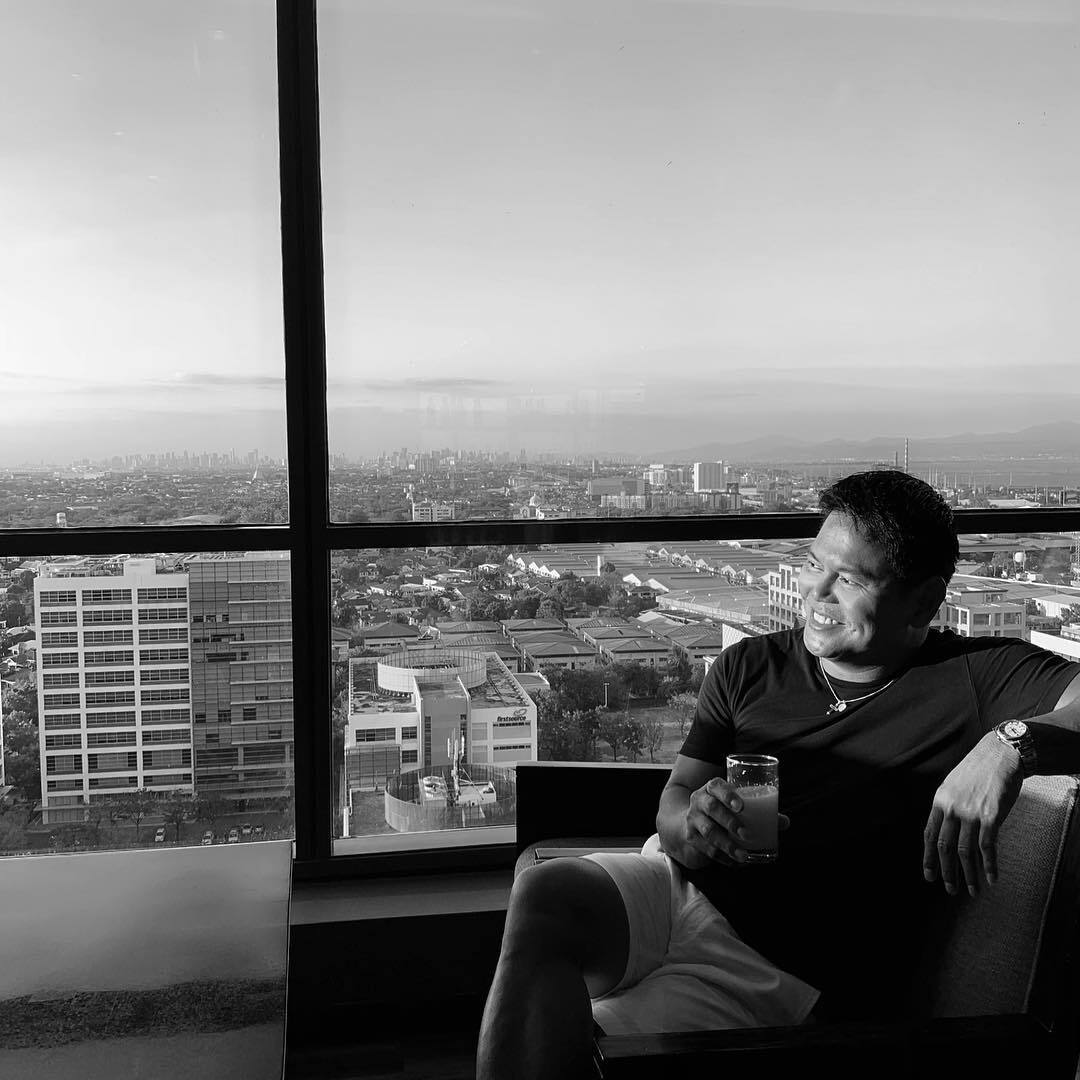 @jingmonis
"You have to know how to value your clients so they would also value you. Being professional, people will recognize you. Clients won't worry because you won't be late and that you'll show up", shares Jing. When asked about the top advise he'd give someone who's just starting in the industry, Jing couldn't help but further underline the values he holds dear: professionalism, and nonstop learning, as well as looking back to where you started.
Kasi it will come to a point that you'll be so famous and everyone wants to get you, and you become very demanding and difficult. For me personally I know I came to the point that I was so spoiled, I felt it. I had to tell myself to wake up. Kalma Jing.
"Always look back at how you started and the people that helped you be in the industry, to be who you are now. Always think about that." Jing recalls being the bright-eyed 17-year-old and says this as if talking to his younger self: I'm so blessed. I'm blessed with a lot of love and support from my family, and people around me, my staff. You know, you'll be successful, just keep doing it, and whatever you did before, keep on doing it."
We decided to tap Jing for his undeniable talent and credibility in his field of expertise, and having seen it all through the years, we know that his insights are truly valuable. "We're very lucky because unlike before, it was very limited. Before we only had hairspray, mousse, and gel. You have to work around that. I'm so thankful that now, everything has been elevated", Jing shares.

"Invest in your hairstylist. Find the right haircut. The right haircut will give you more confidence. When people look at you, they don't look at your clothes, they'll look at your head first"—wise words from Jing when asked about his no-fail tip for someone who has zero confidence. The confidence he has right now is a product of the years upon years of hard work, sweat, and perseverance, and an eye for what's next. He also prides himself in being a person who values individuality, saying "beauty doesn't mean maganda ka lang. You can be beautiful but in a different way. For me, beauty is being individual, being who you are."
For a person of Jing's stature, it's easy to think things come easy. It's easy to dismiss the lifetime effort that came along with the glitz and glamour of his life today, but hearing it from the man himself just reminds us that each person has a story to tell, and has a treasure trove of lessons to impart. As if there's any more free time left in this busy entrepreneur's life, with big projects including his on-going YouTube Channel, training for an international competition, and a project with ABS-CBN very soon, Jing jokingly says "dream clients ko si Madonna atsaka JLo. 'Pag nagawa ko na si Madonna, quota na ako." We feel you Jing!

Watch out for Jing's picks in this year's Metro Beauty Awards!