All The Coolest Hairstyles We Love From BTS' DNA Music Video
Join us as we re-watch this iconic video that just hit one billion YouTube views!
Yesterday, the music video of the wildly popular K-Pop group BTS' "DNA" hit the 1 billion mark on YouTube, making them the first Korean boy group to achieve such a feat!
"DNA" is the lead track of BTS' 2017 album "Love Yourself: Her." Released in 2017, the song stayed on Billboard's Hot 100 chart for four consecutive weeks, and in February, the following year, it was certified "Gold" by the Recording Industry Association of America.
Apart from BTS, the only other Korean music videos to have reached the milestone on YouTube to date are PSY's "Gangnam Style," PSY's "Gentleman," and BLACKPINK's "DDU-DU DDU-DU."
Besides their chart-topping music, the band is also known for one other thing: their unique looks! Did you know that they even have their very own skincare collection? Every time they hit the red carpet, post on Twitter, or accept a major award, members Jungkook, Jimin, V, Suga, Jin, J-Hope, and RM appear as though they've undergone a major transformation overnight. Seriously, they dye their hair more often than Halsey and Katy Perry combined.
In honor of this addictive track, let's break down all the best hair moments of each member from "DNA." By the end, you'll realize exactly why they're the boy band we never knew we needed.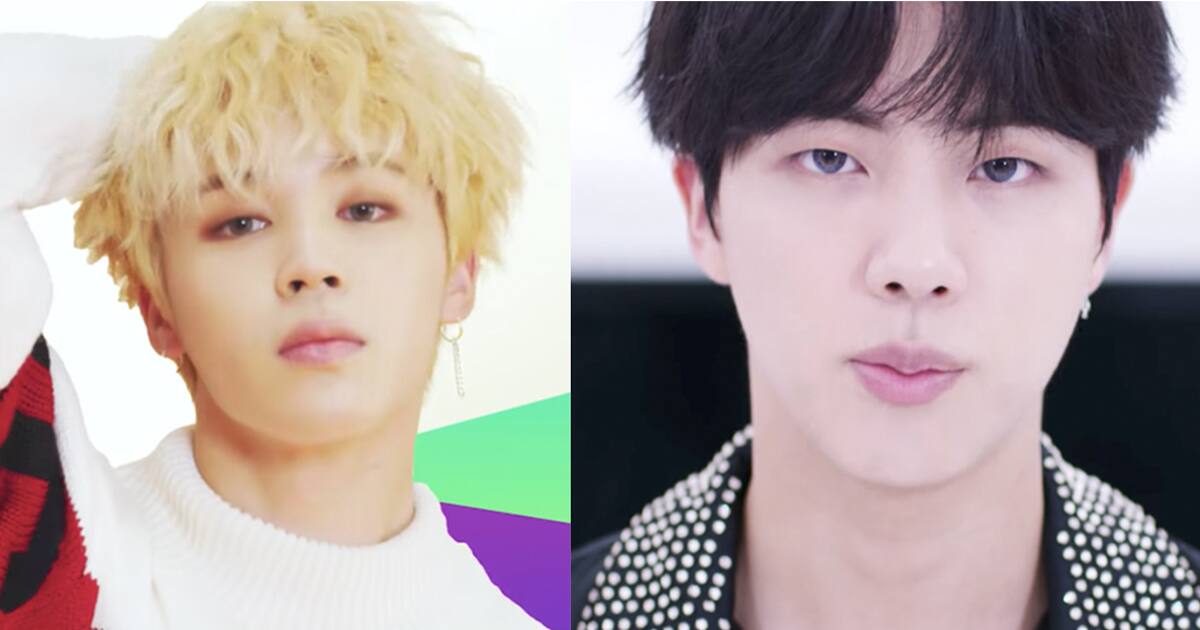 Hair Moments From BTS' DNA Music Video
Hair Moments From BTS' DNA Music Video