Check Out All Of BTS' Hair Transformations From Last Year Til The Present!
We can't hardly keep up!
Ah, BTS! The gift that keeps on giving! The boys may be in between new music right now, but we're still keeping an eye out for what they've got up their sleeve. After all, it's not exactly that easy keeping up with these boys! From music videos to reality shows, to TV show appearances, virtual interviews, and huge brand endorsements—BTS is a pretty busy group.
We can't hardly keep up with all they've got going on, and the same goes with their looks. Every time we see them, it's like they get an overall makeover done overnight! BTS has had some pretty drastic hair changes throughout their eight-year career, which you can view in our comprehensive compilation here, and because one article isn't enough to contain all of it, we've created a part two—so you can keep track of their hair evolution from late 2020 til the present in 2021.
In our first feature, we've documented their hair transformations until the Dynamite era last year in 2020, but a major lot has happened to the group since then. A gazillion performances, a Grammy nomination, a ton of magazine covers, a new album, virtual concerts, new music videos, their 8th anniversary, and more—swipe through the gallery below to check out RM, Jin, Suga, J-Hope, Jimin, V, and Jung Kook's amazing hair transformations in the past months. You're welcome.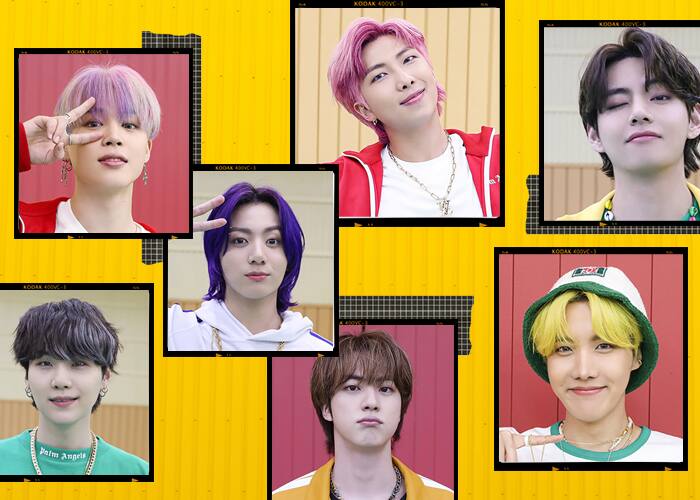 BTS Hair Evolution Part 2
BTS Hair Evolution Part 2