#MetroBeautyWatch: How To Do the Bun, According to Celebrities
Can't be bothered by long hair in this heat? Put it up in a chic bun—here's how!
As we continue to experience humid weather, the need to say fresh, and keep long hair pretty (read: no frizz, full of volume, you know the drill) proves to be quite the challenge. So if you're anything like me, I opt to just put my hair up in a bun or a ponytail 24/7, to save myself from having to do hair touch-ups throughout the day. Don't get me wrong, putting your hair up doesn't mean you've just given up on styling it! In fact, doing updos like ponytails and buns actually require more effort than just leaving it down.
Depending on how you choose to do your bun or updo, finding the right hair tie, mousse, wax, and desired execution are key. Some like it low, some like it on top, while some like it mid-parted, slicked back. Dressy or laidback, there sure is a bun for everyone.
Ahead in the gallery below, check out 10 celebrity bun looks we're keeping handy on our black book of hairstyles to cop: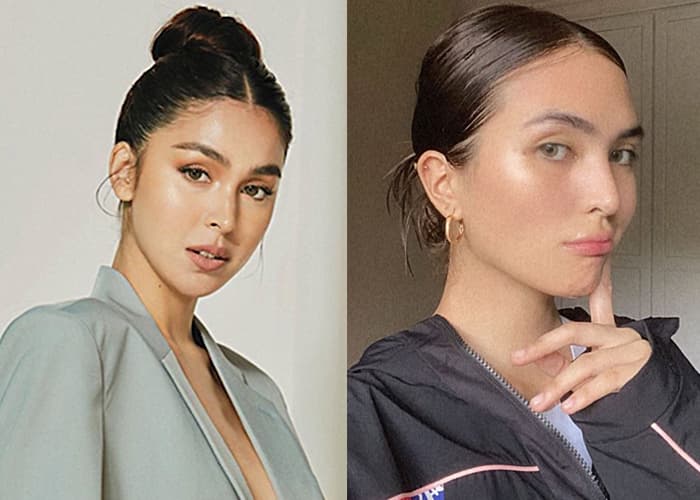 Celebrity Bun Hairstyles
Celebrity Bun Hairstyles