My Beauty Story: Celebrity Hairstylist Renz Pangilinan
He shares his humble beginnings, as well as his milestones on the way to where he is now.
For the second installment of our 'My Beauty Story' features, we talk to celebrity hairstylist and influencer Renz Pangilinan. He is behind some of the biggest celebrity advertisements, and stunning appearances of the country's most beautiful A-listers and beauty queens. When we look at these celebrities, we often think that most of them woke up that way, but in reality, behind the glamorous images we see is the result of hours of hard work from glam teams that include a makeup artist, a stylist, a photographer, and of course, a hairstylist like Renz himself.
Today, we get to know the young creative who confesses to loving fashion, but has also come to realize that styling hair is what his dream job really is. Read up for some of his insider tips and tricks, as well as his most memorable milestones from every brush stroke he's done, every curling iron he's held, and every chic updo he has come to create 'til today!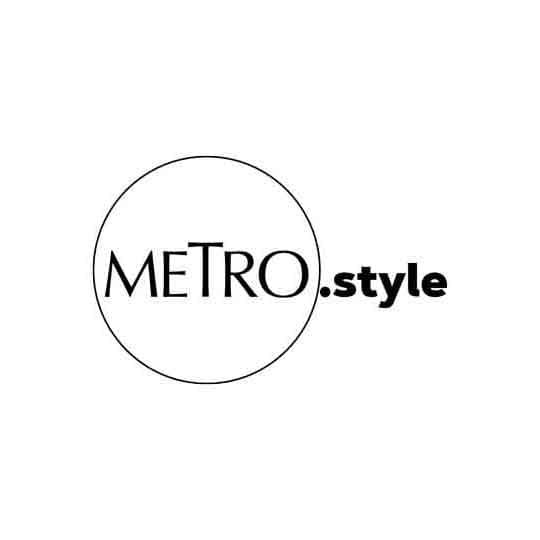 Renz Pangilinan | @renzpangilinan
Metro.Style: Tell us about yourself and what you do. (Include personal background, what you studied in college, your line of work now, your clients, etc.)
Renz Pangilinan: I'm Renz Pangilinan, and I currently work as a freelance celebrity hairstylist. But before that, I was a very artsy kid. I graduated with a degree in Fine Arts & Design in UST. I know a thing or two about photography and digital arts as well, but my love for fashion is always on top. Fashion design was my first love before doing hair, but I just tried doing hairstyling after college and next thing I knew, I was pretty good at it! I started earning from hairstyling as well. Fast forward to today, I work with some of the top celebrities in Manila, as well as beauty queens.
Editor's Note: Renz counts the following ladies as some of his regular clients: Pia Wurtzbach, Coleen Garcia, Kylie Verzosa, Lovi Poe, Megan Young, Chie Filomeno, and more. Check out the gallery below to see some of his past celebrity works: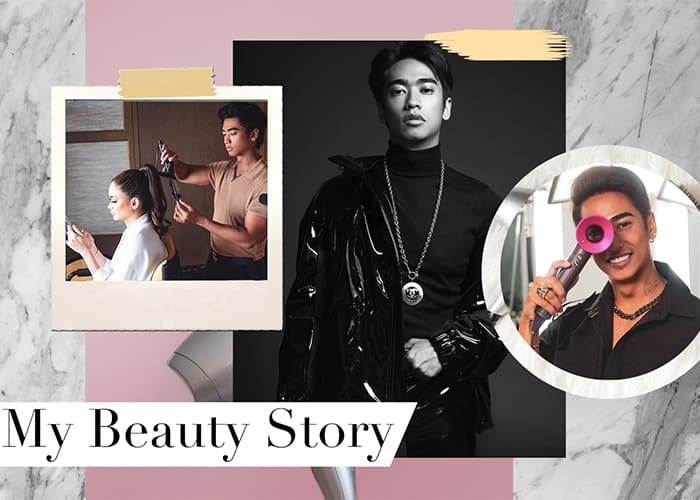 Renz Pangilinan Works
Renz Pangilinan Works
MS: How did you get into this line of work?
RP: It all started when I was playing with the hair of my friends back in college, and I realized that I was good at it. It was then when I started doing hair for fashion shows in our school as a favor, and one makeup artist saw my work and booked me for a job. I had so much fun working that I started doing it on my free days. Then I started meeting people from the industry and doing magazine shoots, which is also related to fashion which I love. Though it wasn't my first love, it became my dream job now!
MS: What are your three most memorable moments in this career? What would you consider personal 'milestones'?
RP: One is definitely doing the hair of Miss Universe Pia Wurtzbach for the competition. Although I didn't actually do her hair in the competition proper, but I trained her, and came up with her looks for the competition. Second is when I started seeing my work on billboards—it was really amazing to see my work that huge, and I felt like I really made it. Last is maybe doing my friends' hair for their wedding. It's really special for me to make them feel their best on their big day.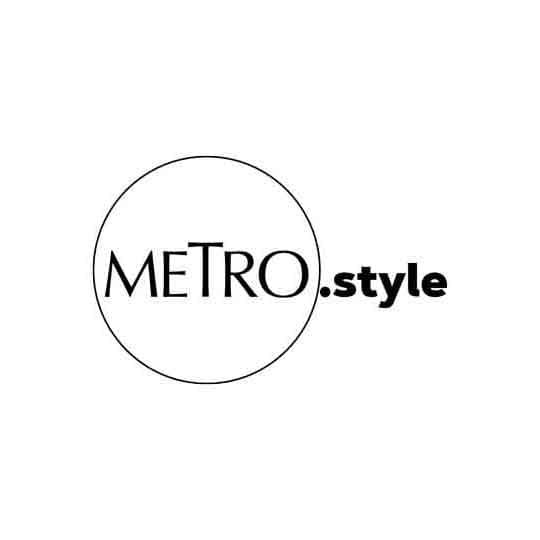 With Queen P! | @renzpangilinan
MS: What are the challenges you encountered and what lessons did you learn along the way?
RP: There are a lot of challenges! I had to deal with a ton of people saying no and doubting my work, but this made me stronger, and it lit a fire to make me work harder. I learned now how to be professional and not take things too seriously and personally.
MS: If you were to give advice to someone starting in the industry you're in, what would it be?
RP: The best advice I can give is to just keep the fire burning. Passion and hunger for your job goes a long way. It will not be easy, but it will make you stronger and be better than you were before.
MS: What else would you want to achieve in this career?
RP: To be international. I feel like it is the next step for me. To challenge myself again!
MS: How are you dealing with the global pandemic? How has this affected your career? What can we look forward to you in the coming months?
RP: It has been tough, but the pandemic made me creative again. Luckily, I have jobs again, but it still is not enough. I am currently working on my vlog and planning my online courses for the future.
Lead and gallery photos via @renzpangilinan