#MetroBeautyWatch: Easy Celebrity Hairstyles To Inspire Your Stay-At-Home Look
Give yourself an instant upgrade with these celebrity hairstyle ideas!
Most of us are still working from home a lot these days, and chances are, just like the rest of us, you haven't dressed up in a while. You may have even forgotten what it feels like to wear shoes! But even if comfy clothes and pajamas are your new go-to, there are ways to make your Zoom-mates think that you're actually putting in a lot more effort than you really are.
For example, you could try putting your hair up with some chic hair accessories. They're usually easy to put on and they can instantly take your look to the next level. Plus, since hair salons are still closed, they can be a great way to disguise the fact that you're overdue for a root touch-up and a trim.
This can also be the perfect time to get creative with your hair and try hairstyles you've been eager to try for a while. Whether you want to attempt a messy bun or try a braided look, there's so many hairstyles to play with, and hair accessories can be a great way to achieve some of these popular looks.
To help inspire your next chic 'do, who be better to turn to than our favorite celebrities! In the gallery below, check out some of their easy hairstyles that you can try before turning that laptop camera on! Happy hair styling!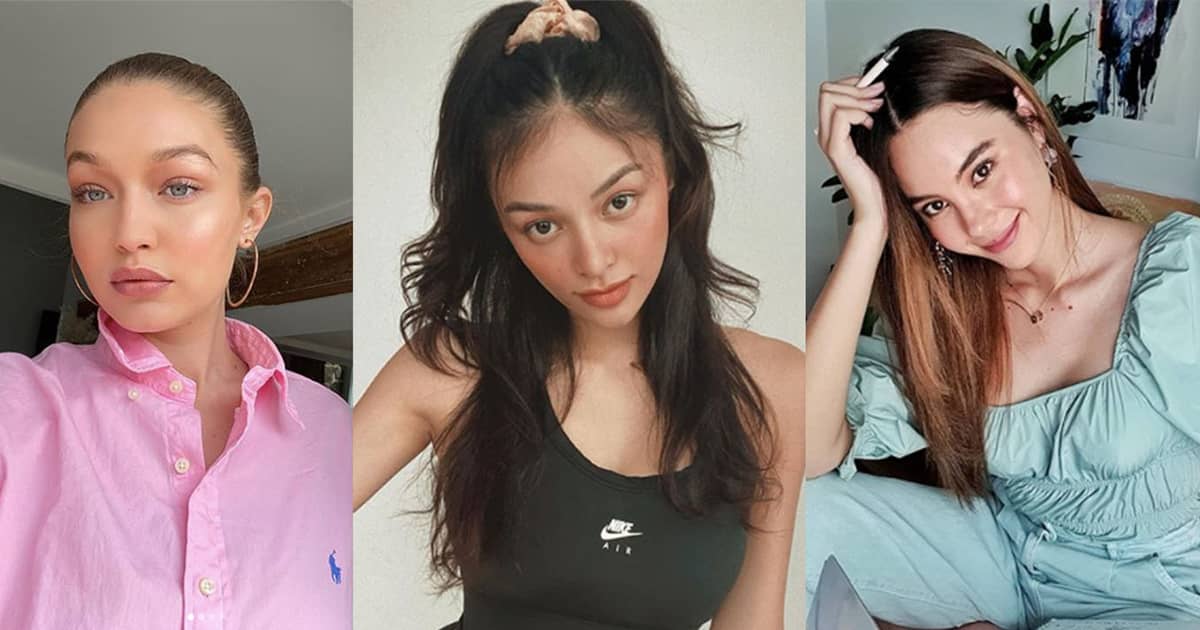 Celebrity Quarantine Hair Ideas
Celebrity Quarantine Hair Ideas