We're Obsessed With Chie Filomeno's Blonde Front Streaks!
We sense a major trend brewing!
Actress/dancer Chie Filomeno regularly experiments with new hairstyles via wigs, colors, and length. But this time, it seems she committed to a new look and dyed her actual hair or at least, a small section of it, by using Hair Paint Manila's hair dye—and to be honest, we're obsessed with how cool it looks!
Her new look consists of a bleached front portion on both sides of her face, creating a bright and beautiful frame without letting go of her natural hair color at the back—it feels like '90s style trend is definitely making a comeback!
Whether it's neutral stripes of honey brown and blonde or electrifying neon hues, just like Chie, international celebrities are jumping on the in-your-face hair trend. Made popular by stars including Dua Lipa, Beyoncé, FKA Twigs, Kylie Jenner, and more, the revitalized take on the trend borrows from hair techniques popular in the past, like baby lights and face-framing. Check out the gallery for more hair inspo: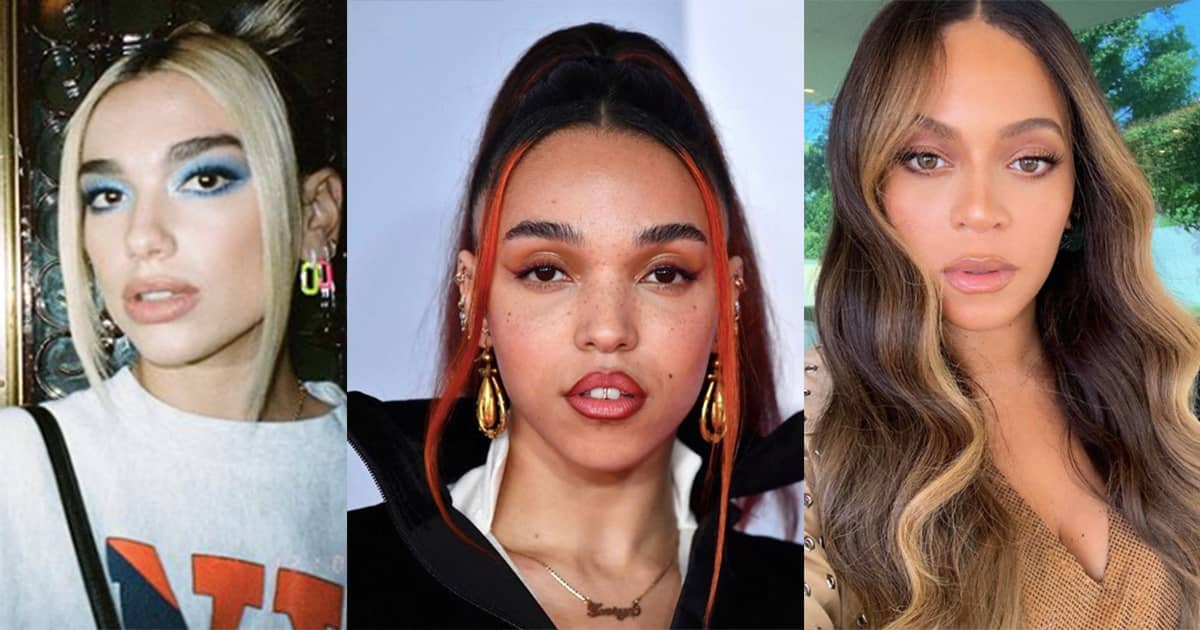 Chunky Hair Highlights Trend
Chunky Hair Highlights Trend
If you want to spruce things up with your hair but aren't ready to go full-on dye job, highlights are always a great way to add some lift. You can always go back to dyeing it back to your natural hair color when you grow tired of it. Highlights are also a great way to lighten your look without having to literally go blonde.
Now that majority of us are still at home, why not turn this into a DIY hair project and see if this could be your next look, once you can finally get it done professionally at the salon?
Lead photos from Chie Filomeno