A Beauty Editor's Review Of The New Cream Silk Ultimate Reborn With Tri-Oleo Complex
This is why it's the best product today!
How's your hair, ladies? If you were to ask me—my hair has been in quarantine for the longest time too—not being able to get proper haircuts, hair color, and other treatments have been normal in my life already. Oftentimes my hair is up in a ponytail or bun, just because I don't want to feel the heat. I've already psyched myself that I won't be getting a dye job anytime soon, so I'm embracing the length and my black hair goodness and all its glory.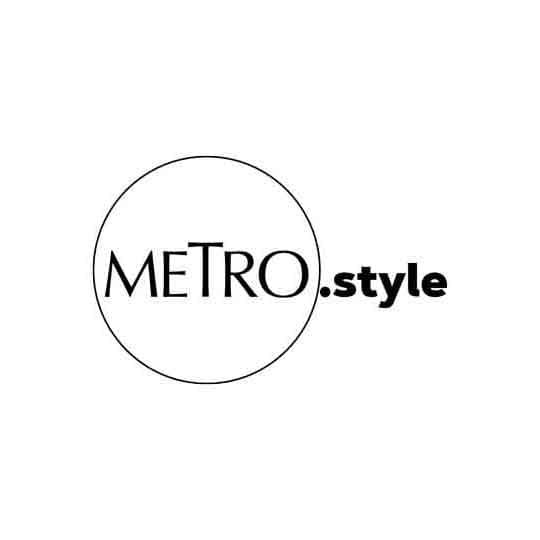 How's your hair? | Photo by Element5 Digital from Pexels
Daily wear and tear gets to my hair though–the stresses of life, constant environmental changes, the lack of patience to tend to it, and sometimes, making it the least of my priorities (wash and wear, they say). The result is hair that's just okay, but not entirely beautiful and healthy.
Just recently, I've come to my senses and realized that my crowning glory needs a lot more TLC than I give it, and since we're all going to be cooped up at home for an extended period of time, why not make the most of this time to improve it?
As we journey along this year in quarantine, making efforts to better ourselves amidst uncertainties surely helps us cope in one way or another. Fueling hope, keeping our eyes towards greater things—these are the things we should feed our minds with. And along with this theme, the constant practice of self-care comes in. Finding ways to look and feel better? You bet!
I'm a Beauty Editor, so naturally, all things beauty are the trusty friends I turn to when I need a boost. A swipe of bright lipstick here, a spray of perfume, and a good hair day and I'm set. Most days though, my hair is often set aside into a sleek updo, so long as it's clean and it smells good. With my latest resolve to improve my hair health drastically, I tried a brand new hair conditioner formula to help me with my hair woes—dryness, brittleness, frizziness, and basically, lifelessness. I naturally have fine, wavy hair, so you can say that my hair is pretty easily affected by the constant changes I mentioned earlier.
To have hair that's beautifully reborn—this is the goal! Enter: the new Cream Silk Ultimate Reborn with Tri-Oleo Complex Conditioner.
Here's some good news: the conditioner we've known for years has just launched its best new formula, the Tri-Oleo Complex, for anyone who wants to get their hair conditioned for greater! And in case you're still not a believer in conditioner, did you know that just using shampoo makes it even more prone to damage (nutrient loss) in the long run? I found this out the hard way, when there were times I got lazy to slather on the conditioner and made do with just shampoo. Now I'm paying my dues.
What's with the Tri-Oleo Complex, you ask. Cream Silk made it a point to serve us their best yet, and one that the industry will look up to, with this new formulation. The Tri-Oleo Complex deeply nourishes the weakest parts of the hair fiber, restoring hair's strength, smoothness, and shine to make it beautifully reborn and full of life. This is possible with the unique complex that combines the nourishing technology of three lightweight oils: Argan oil to help strengthen hair, Rosehip oil to help smoothen hair, and Marula oil to help moisturize hair.
With my determination to improve my hair's state, I tried using the new Cream Silk with every shower. After shampoo, I diligently applied it evenly all over my hair, especially on the ends, where most of the damage is visible. I opted to try the Standout Straight variant, which helps make hair up to 10X straighter with its Frizz Defense Complex. This was my way of testing whether it really does straighten out hair, since my locks are naturally wavy.
I kid you not—after one use, and after air drying my hair (take note: no heated blow dryers), it immediately got straighter, looked and felt more nourished, and had less to no visible frizz! I was sold. I continued using it for the succeeding showers and to this day, I can confidently say I've conditioned my hair for greater. Embracing my natural hair during this time doesn't have to mean damaged, neglected tresses—with a simple change I was able to bring its luster back.
The no. 1 conditioner truly just got better, not just with its TRI-OLEO COMPLEX to beat, but with more nourishing ingredients than before! It has dual action nourishment from ingredients of glycerin, vitamins, and amino acids, nourishing both the surface and the core, up to its weakest areas to deliver nourishment unlike any other. This basically explains the almost magical results I got after my first try!

It's available in five variants: Standout Straight for up to 10X straighter hair, Hair Fall Defense for up to 99% less hair fall, Damage Control for up to 98% damage protection, Dry Rescue for up to 97% free of dryness, and Long for lusciously long hair with up to 5X healthier tips!
Get yours today, shop the Cream Silk Ultimate Reborn with Tri-Oleo Complex conditioners from leading online stores, supermarkets, groceries, drugstores, and department stores.