Hair Fix: Combat Your Frizzy Hair
Use Vitress Classic Cuticle Coat to find a great way to combat your frizzy hair
Frizzy hair is the
worst
. It's a frustrating problem, especially if you have wavy or curly hair. You have to be consistent in your hair routine, especially when it comes to the drying phase.
It's exciting when you get the perfect hair day: it's not frizzy, it's soft, bouncy, and full of volume—but unfortunately, we live in a tropical climate, and Philippine weather is truly unpredictable.
Exposed to the elements (especially now that everything is slowly beginning to open up again), our hair becomes prone to getting frizzy, lifeless, dirty, and dull. Thankfully, there are products that work and are affordable!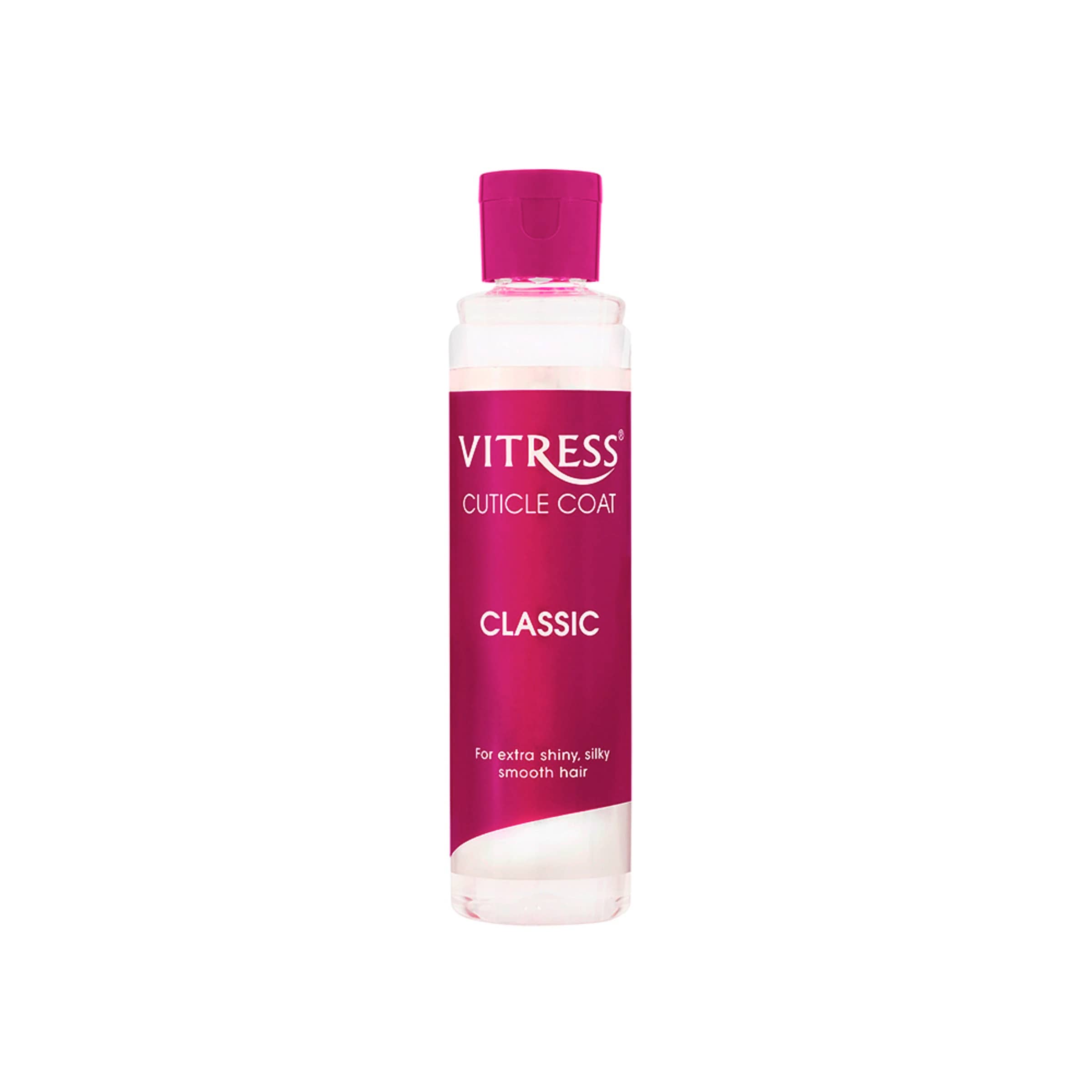 Vitress Cuticle Coat Classic
Vitress Cuticle Coat Classic is a great way to combat frizzy hair—it's available online, in stores, and every drugstore you go to—because it protects each hair strand by sealing it from damage. Made with a special serum, this product gives hair instant shine and softness, bringing it back to life. It's easy to use and is handy enough to fit inside your bag for that quick touch up, whenever and wherever you may be.
The Cuticle Coat is best when used with the Vitress Hair Polish and the Vitress Hair Freshener—two products that also help combat frizz, refreshing the hair from dull to shiny.
With these products, you're sure to tame frizz and say goodbye to bad hair days.
For more information visit the Vitress website or check out https://www.facebook.com/vitress/ and purchase via Watsons, where Vitress has been Watson's Hair Styling Brand of the Year since 2017