7 Celeb-Inspired Hairstyles To Wear This Valentine's Day
The best thing about these gorgeous hairstyles? They're super easy to do and will also work for any other dates you'll have beyond V-Day!
Figuring out the perfect hairstyle for a Valentine's Day date can be hard—the urge to opt for your typical 'do sounds tempting almost every year. On one hand, you don't want to look like you spent hours perfecting every curl and wave (even if you did). On the other hand, you don't want to look like you rolled out of bed and failed at #wokeuplikethis. Well, what we're trying to say here is that we just want to achieve that romantic, effortless hair look that we can wear for our date night and beyond.
To make things easier for you this upcoming V-Day, we've compiled 7 of our favorite celebrity-inspired hairstyles to help you look your best on this special day with your significant other. Whether you have a hot date lined up, are spending the day with your gal pals, or have a night of self-love planned complete with red wine and a face mask, we've got you covered!
Check it out now to see how to recreate these beautiful and romantic yet easy hairstyles!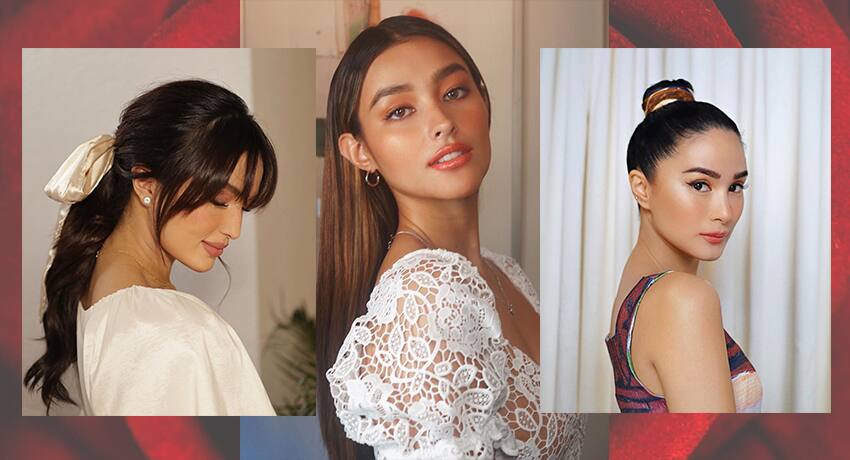 Valentine's Day Hairstyle Ideas
Valentine's Day Hairstyle Ideas