Hardworking Hair Treatments To Bring Your Hair Back to Life
Dry and damaged hair? Frizzy and brittle from chemical treatments? Persistent dandruff and split ends? Whatever your hair problem is, there's a great hair treatment out there to your rescue!
Our hair plays such a huge role in our overall look and outlook in life. Going through something stressful in your life? Try a new hair color. Heartbroken? Chop it all off. Want to flaunt your summer bikini OOTD? Quick! Google how to achieve nice long beach curls.
But while there is so much we can do with our hair, it is also quite vulnerable to a lot of problems and issues that sometimes, we take for granted. Going out makes it more vulnerable to sun damage and pollution, making our hair dryer and more damaged. Even staying inside the home and using the wrong hair products can make our hair more prone to split ends, oily scalp, and frizz.
Changing weathers are also tricky to deal with. The increasingly hot summer can make our scalps feel greasier, while the upcoming rainy weather can make hair limp and dull.
The bottom line is: hair problems will always be there, no matter the weather and no matter your hair type. The key is knowing the right products that can help you through your specific circumstances and problems.
From split ends to dandruff to persistent greasy hair, check out the gallery below for the most common hair problems and our favorite hardworking hair treatments and products to address them. Swipe through the gallery below!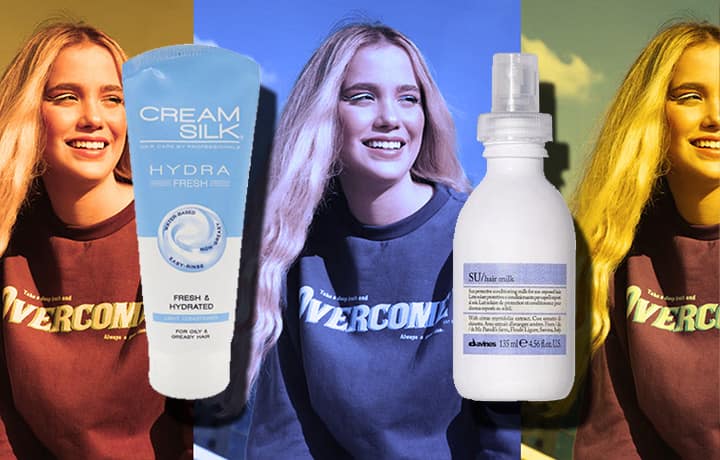 HAIR SOS
HAIR SOS