#MetroBeautyWatch: The 'New Ko Mun-Yeong' Hairstyles on It's Okay To Not Be Okay
Seo Yea-ji has had her fair share of beauty transformations in the series. Here are our current faves!
We're twelve episodes down in this season's hottest K-Drama 'It's Okay To Not Be Okay', and no, we're not okay, because so many issues have yet to be resolved! This only means we're still tuning in to find the answers to all our burning questions! In the past few episodes, apart from Moon Gang-tae and Ko Mun-yeong sharing their first real kiss, our leading lady of the moment has undergone quite a few transformations—from opting pared down outfit choices (compared to her first few ensembles), as well as chopping off most of her long, thick, black hair.
In case you don't remember, she shared this tender moment with Moon Gang-tae, as he took the liberty to cut her hair himself, being the unassuming pro hairdresser that he is. Mun-yeong agreeing to cutting her hair was symbolic of her letting go of her fears, as well as opening herself up to a new chapter in life—one wherein she lets herself love and experience happiness that she has never felt before.
What came next was a visual feast for all of us, as Mun-yeong welcomed a lighter, fresher look, and in each scene that followed, she sported a chic hairstyle perfectly fitting for her newfound persona. From a sleek pin-straight bob, to perfectly side-parted low ponytails, Ko Mun-yeong serves regal hairstyle realness. In the gallery below, scroll to see the scenes in which she makes us get obsessed with her looks even more: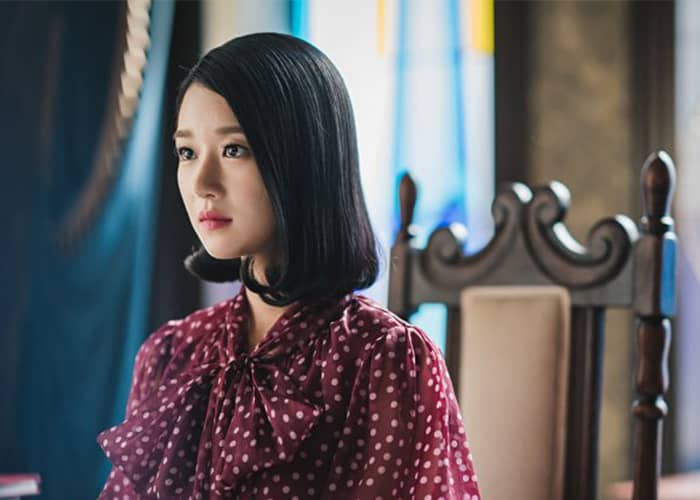 Beauty Watch: Ko Mun-Yeong
Beauty Watch: Ko Mun-Yeong
Lead photo (updo) courtesy of Netflix, (bob) via Hancinema