Hair Issues To Address Now And What Product To Use For Each
It's Kérastase Paris' Super Brand Day on Lazada this June 30!
For the longest time, haircare has always just been about hygiene. Shampoo to wash the grime away and conditioner to keep it healthy and nourished. But as our hair needs evolve, so does our haircare.
For the past 57 years, Kérastase Paris has been revolutionizing haircare in the world. And when the brand brought its decades of expertise from all around the world to the country, it introduced us to smart solutions for the Filipino market's unique hair problems.
This coming June 30, 2021, Kérastase is celebrating 22 years of professional luxury haircare in the Philippines with a Super Brand Day on Lazada. Start adding to your cart today and check out on June 30 to grab huge discounts off your favorite Kérastase products and get gifts worth up to P5,500!
All Day Gifts
Free Fluffy slides for the best-sellers (Genesis Anti hair-fall serum, Night hair vitamin serum, and Oléo relax oil)
2 Free travel size hair masks and samples for every check-out
Free Shipping Nationwide
Timed Gifts
12-2AM: Free Eco Yoga Mat
8-10AM: Free Reed diffuser
12-2PM: Free Paddle brush set
6-10PM: Free Tote bag with pins and 2 travel size shampoos
Ready to know which Kérastase products should you be adding to your cart? Check out the gallery below for the most common hair problems Filipinos experience—and which Kérastase haircare products should you buy to resolve it.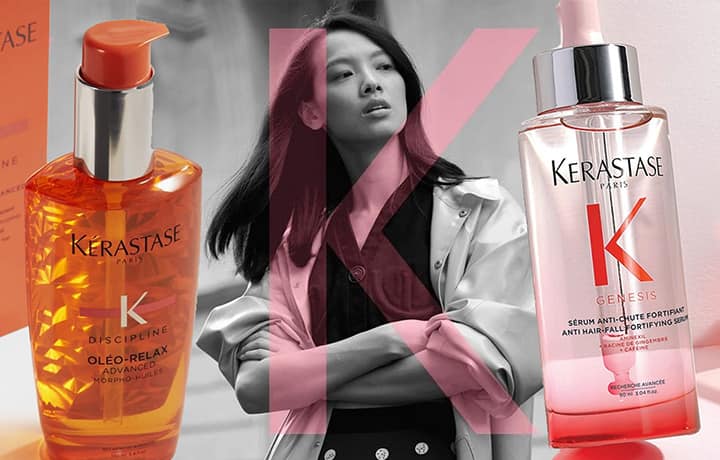 Hair Issues To Address
Hair Issues To Address