LOOK: 13 Korean Stars With The Hair Streaks Trend
Move over highlights, this colorful hair trend is bound to take over!
It's truly an understatement to say that Korean celebrities are some of the world's top trendsetters when it comes to fashion and beauty! Living in Seoul has truly got its perks, and that includes being some of the first to try out makeup, skincare, and hair trends before the rest of the world follows suit. And with this territory comes a risk-taking attitude they've all got in common—to rock some of the looks the rest of us would deem too over-the-top to even try.
Case in point: colored hair. While we Filipinos love a good dye job, we've got to admit that we're not natural risk takers when it comes to choosing a hue to sport. We're often drawn towards the safer side of the hair color spectrum, favoring brunette-friendly shades, with just a few highlights here and there. But when it comes to Korean celebrities, with a focus on K-pop idols in particular, going the daring route often proves to be the cool thing to do!
Yes, a good majority of these performers have tried going blue, pink, red, purple, yellow—you name it, they've tried it! But one trend we love seeing right now is that of
hair streaks
! Compared to highlights, which are often thin strands used to lift the entire color of the hair, hair streaks are huge chunks of hair of an often different hue to create more dimension, and an unexpected twist to an otherwise flat block of bright tresses.
Truly a visual treat for beauty lovers out there, this trend simply shows us that there are simply no bounds when it comes to expressing ourselves through beauty. Check out the gallery below to see our round-up of eye-popping hair streaks we've seen on Korean celebs, some of which you can take inspiration from for your next dye job: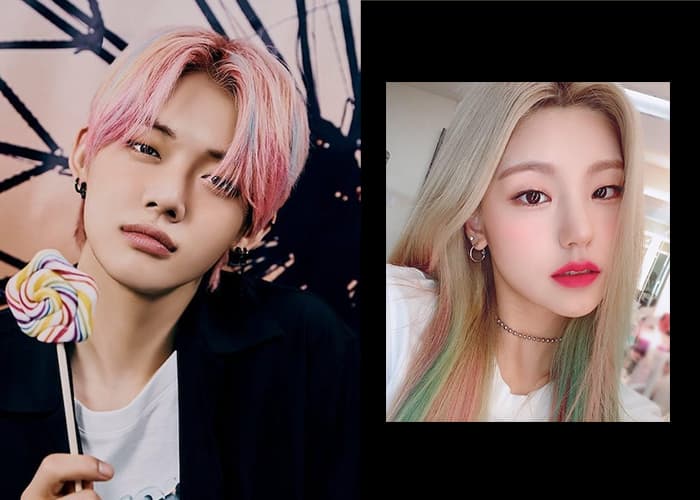 #MetroBeautyWatch: Hair Streaks
#MetroBeautyWatch: Hair Streaks