#PassTheBrushNotTheVirus: Amazing Hair Transformations By Local Hairstylists
Which one of these breathtaking looks do you want to copy?
While the tempting urge to do something drastic with your hair—to give yourself bangs or dye your hair pink—likely always lingers in your head, you're definitely not alone if that urge has felt a little stronger since quarantine began. In fact since mid-March, around the time when social distancing was first implemented here in our country, hundreds of videos surfaced social media featuring people doing all sorts of changes to their hair.
If you search "quarantine hair" or any variation phrase either on TikTok or Instagram, you'll be scrolling for hours through video after video of someone doing something to their hair. In fact, a growing number of celebrities are doing the same thing. Hilary Duff debuted a super short, bright blue bob, Kylie Jenner got rid of all her wigs and is letting her natural short hair breathe, Jennifer Love Hewitt went magenta pink, and Dua Lipa shared snaps of her bubblegum-pink hair, a far cry from her previous blonde streaks.
Of course, the hair experts are no exception to this trend. Sure, we're used to seeing them behind every glamorous celebrity look, but this time, it is definitely their time to show off their skills through transformations they've been doing on themselves at home.
In case you missed it, in the local celebrity glam circle, there's this new trend going on among our favorite makeup artists and hairstylists called #PassTheBrushNotTheVirus—a hashtag created by makeup artist Jake Galvez. Just recently, we even wrote about the makeup artists' version, and this time, it's the hairstylists' turn. Watch full video here:
In the gallery below, you'll see each of their looks which are nothing but stunning—and you'll never know, they might just inspire you to try the trends yourself!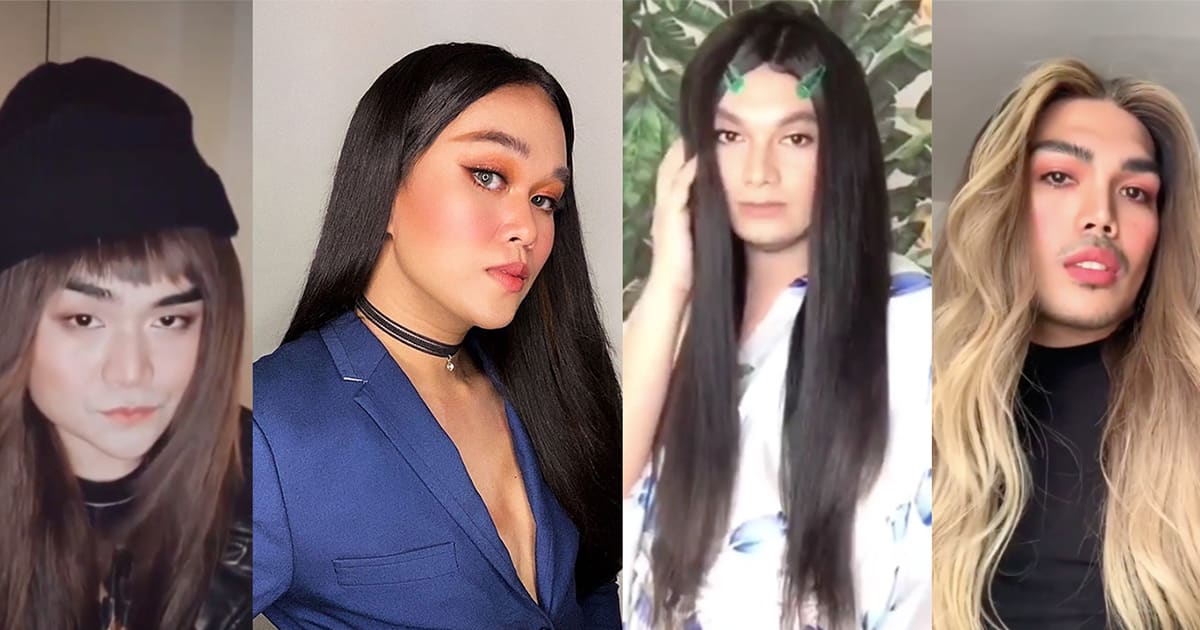 #PassTheBrushNotTheVirus: Local Hairstylists
#PassTheBrushNotTheVirus: Local Hairstylists