These Instagram Stars Are Proud Of Their Silver Hair!
Dubbed the 'Silver Sisters', these social media influencers make gray, white, and silver hair a beautiful expression of embracing one's age
Silver, gray, white—it's not very often we hear a woman requesting to dye her hair these hues! Gray hair, often associated with aging, has long been deemed a beauty emergency where one must immediately take a trip to the salon to get a color job, or order a box of hair dye.
Over the course of the pandemic, we've encountered difficulty getting our regular salon visits in, making us opt for DIY projects at home, including haircuts and hair color. While we've enjoyed getting our hands dirty for these beauty endeavors, some of us have decided to embrace the natural way of beauty—allowing gray, white, silver hair to grow out in all its glory!
For some of us, growing our hair out may just be a side effect of the pandemic, but for these 'Silver Sisters', it was a life choice! On Instagram, there has been a surge of gray-haired ladies showing off their God-given hair color, and they have become a positive force online! This generation of influencers have embraced white, gray, silver hair as a sign of self-acceptance, self-empowerment, and a nod to pro-aging. Mostly women in their late 40s and up, they've proclaimed the message that their hair color does not define who they are, and they are beautiful with or without hair dye!
Truly inspiring, this movement of silver-haired ladies embracing their age encourages us to move from the traditional culture of desperately turning back the clock (a.k.a anti-aging), to making empowered choices that allow us to embrace the season of life we're in. Just because Very Peri hair is in doesn't mean everyone should do it anyway. And the same goes for gray hair—just because it's starting to show doesn't mean you should be rushing to get a touch-up on your roots.
We've rounded up 10 silver sister Instagram influencers to follow—all of whom have become positively glowing, as they have truly embraced their beauty in all of its raw perfection. Swipe through and give these ladies a follow for your daily dose of well-aging inspiration: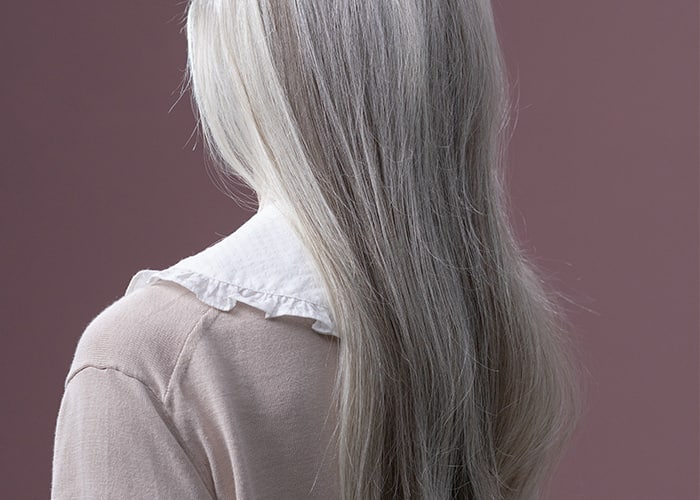 Silver Sisters
Silver Sisters
Lead photos via @agingwith_style_and_grays, @thesilverlining_1970, and @mysilver_lining_2019. Gallery cover photo by cottonbro on Pexels.