Steal These 5 BLACKPINK-Inspired Makeup Looks By AC Bonifacio!
Unleash your inner Blink by recreating AC's looks from her recent dance cover!
We're all always mesmerized by K-pop girl group BLACKPINK—every song they release unleashes our inner badass persona, whether it's through singing along to their hits or trying out their choreography. One artist that is as crazed as we are with the South Korean girl group is dancer AC Bonifacio, and for her most recent dance cover, she went all out to show her love for them!
After the success of her hit 'How You Like That' dance cover, which earned her second place in BLACKPINK's contest, AC released yet another video. This time, she didn't just showcase her slick moves for 'Pretty Savage'—the young celebrity went all out and copped each BLACKPINK members' looks!
Makeup artist Carell Garcia shares how they achieved all five looks for the said dance cover. The main inspiration for everything is hues and a whole load of character. She says, "The song Pretty Savage is all about attitude. We wanted to show the moods of every character portrayed with their makeup."
For the all-white background venue, colors fit the concept like a T. Using AC's holy grail cosmetics Ready Set Glow, her beauty team recreated Jennie's, Lisa's, Rose's, and Jisoo's looks effortlessly.
Feeling inspired and adventurous for your next beauty look? Do it like AC and check out the gallery below for tips to rock the look!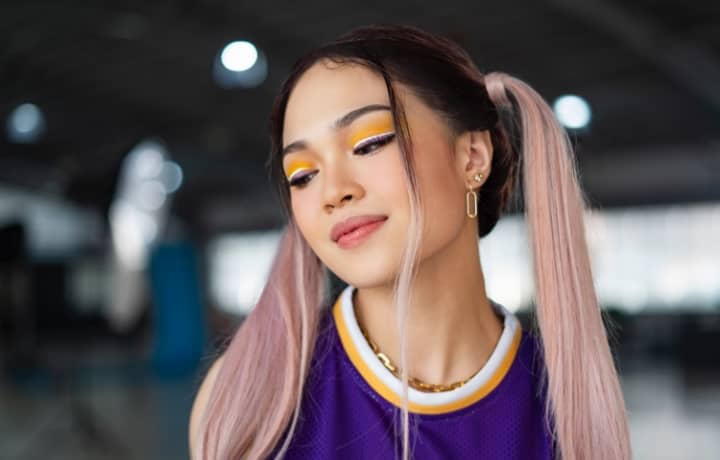 AC Bonifacio's Blackpink-Inspired Looks
AC Bonifacio's Blackpink-Inspired Looks