The Insider Info About Andrea Brillantes' Metro.Style Cover Looks
Her makeup artist and hairstylist shared their vision for Blythe's debut-inspired shoot!
Andrea Brillantes is a vision.
At 18 years of age, the debutante sets the mood for a huge year, and life ahead of her, as she embodies a radiant birthday girl in her exclusive debut-themed Metro.Style cover shoot. We're pretty biased, but we have to say she looks pretty darn amazing in our cover shoot clad in 18 beautiful gowns, in a dreamy venue, in equally enamoring hair and makeup looks!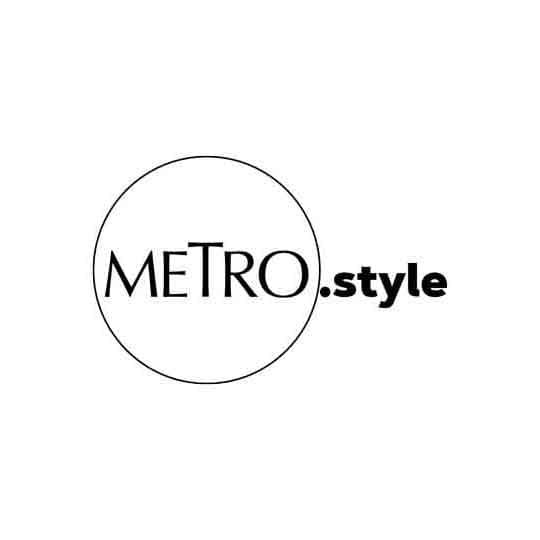 Andrea Brillantes at 18 | Doc Marlon Pecjo of The Big Shot Studio
Of course, we couldn't let the occasion pass without interviewing the creative geniuses behind the looks, with a focus on the glam team that consists of celebrity makeup artist Anthea Bueno and celebrity hair stylist RJ dela Cruz.
Andrea is known for her bushy brows and statement looks, and in this shoot, she was dolled up to perfection, in some of today's hottest trends. "We started out with a bronze makeup look for Blythe, then I built on it. The bronze makeup look is the base of the whole look, which is glowy, sun-kissed and bronzy, and sultry at the same time kasi she's come of age naman na, so I think it's a statement look for her", Anthea shares.
Anthea goes on to share that she didn't stop at just the bronze look—"I was inspired by a lot of Instagram makeup actually, so I did a cut crease makeup look. Actually, a lot of celebrities have sported that look, including Dua Lipa and Ariana Grande, so I wanted to channel that on Blythe for the 6th layout, to create an edgy yet classic look." She finished off the looks with glitter on the eyes, and a bit of red gloss, instead of a full-on red lip to keep it fresh.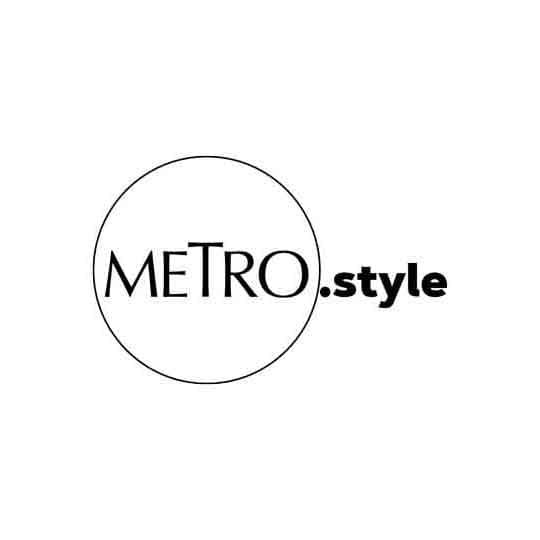 Andrea in the cut crease makeup look | Doc Marlon Pecjo of The Big Shot Studio
As for the hair, we see that she was in some majorly pretty 'dos, all care of RJ dela Cruz. He talked about how each of the looks progressed, from soft waves to a sleek wet look. First one was a natural soft wavy look, in which he added hair extensions to make it lusher, longer. Up next was the wet look, which they have never tried before, and which RJ found exciting to execute! Her natural haircut was utilized, and was made glossy for that extra oomph.
For the third look, extensions were added yet again, this time, with big waves and blonde streaks to keep it unpredictable. And for the last and final look, RJ achieved an all-brunette look with romantic waves and a half ponytail—sweet and chic, just as the debutante was intended to be!
Swipe through the gallery below to see more of Andrea's breathtaking debutante looks: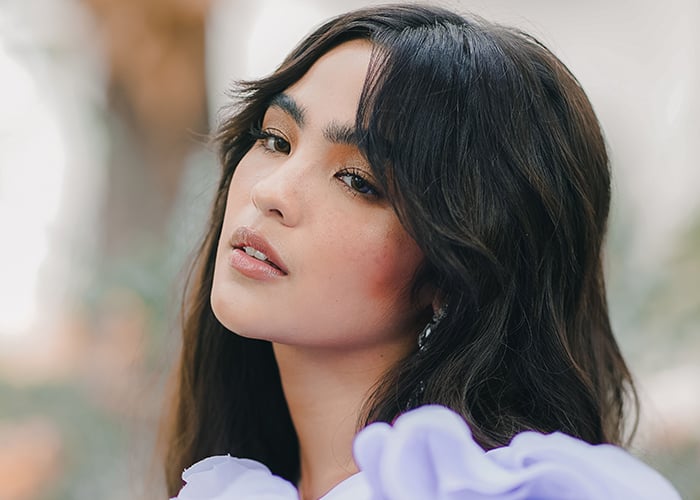 Get the Look: Andrea Brillantes
SWIPE LEFT OR RIGHT
TO NAVIGATE BETWEEN PAGES
Photos by Doc Marlon Pecjo of The Big Shot Studio
Creative direction and fashion styling by Eldzs Mejia
Sittings editors: Kat Cruz-Villanueva, Geolette Esguerra, and Chris Lopez
Makeup by Anthea Bueno
Hairstyling by RJ dela Cruz
Videography by NicePrint Photo
Set design by The Event Studio by Gideon Hermosa
Cake and cupcake props by Hearts & Bells Cakes
Fashion stylist's assistants: Carl Alberto and Ara Madrigal
Coordination by Grace Libero-Cruz, Judy Arias, and Cara Tirona
Shot on location at Palacio de Memoria
Special thanks to Star Magic, Lauren Dyogi, Thess Gubi, Edith Fariñas, Smile Abrenica, Becky Aguila, Kat Aguila, Charisse Tinio, Casa Luxia, Curentals, C&L Décor, and Faund Manila