The Beauty Fix: 10 Products Worth Stocking Up On Now
We scoured the market for the best beauty bets for your wallets this month!
Your beauty closet must be bursting at the seams with the hottest products, skincare hauls, and everything in between. Who can blame us though? Every time our favorite brands launch a new collection, despite mustering up every last ounce of self-control, we end up clicking "Add to Cart" and eventually "Checkout" in a matter of minutes. Beauty junkies, unite!
But while we indulge our every beauty craving, there is now a need to rethink our purchases and actually examine whether we need a particular product or not. Do you really need another bottle of cheek tint while another one is still sitting on your vanity half-used? Or another tube of pink lipstick just because this particular one makes your blush pop? We never really ever get to finish our makeup products to the very end, so thinking twice about our purchases will do our wallets much good.
But we get it, fellow beauty lovers! The need to satisfy that itch is real, so while we want to promote wise spending, we are here to offer a curated list of new beauty products that are worth your hard-earned money. Investing in one or two of these will last you through the rest of the year, so you don't have to keep buying new ones just because. So go ahead, read on, and enjoy yet another edition of The Metro.Style Beauty Fix!
COSRX Real Water Toner to Cream
What it is: A versatile product that can be used as a toner or a cream depending on how you want to use it. It can be used as an extra moisturizing toner for dry skin while oily skin can use it as a lightweight moisturizer.
Why we love it: It hits two birds with one stone, and is therefore good value for money! Toners are not usually known for moisturizing but this product begs to disagree. Tone and remove excess dirt and grime after cleansing, and let the remaining moisture get soaked up by your thirsty skin!
Estée Lauder x Duro Olowu Collection
What it is: The brand that brought us the cult favorite ANR anti-aging skincare line has partnered with Nigerian fashion designer Duro Olowu for a limited-edition collection. Known for his bold, eye-popping prints, textures, and patterns, Duro created this collection with freedom of expression in mind, launching lipsticks, eyeshadow palettes, and eye pencils for the fun-loving femme!
Why we love it: We're smitten by the eye-catching packaging, featuring unique designs from actual fabrics from Duro's previous collections. And while the colors may be popping and bright, they're great hues to have in your kit, for days when you need to move a bit from the usual neutrals.
Buy it here: Exclusively available at Estée Lauder Power Plant Mall starting mid-August 2019
Max Factor Volume Infusion Mascara
What it is: Like other mascaras we love, this product offers volume, length, strength, and care, but this time, this one is a two-in-one piece with a formula that helps lashes reach their maximum potential, creating long and healthy-looking lashes.
Why we love it: It's infused with keratin and biotin, and a gentle fibre brush that ensures maximum volume to create that impact you're looking for.
Buy it here: SM Beauty, Watsons
Amway Nutrilite B Vitamins Food Supplement
What it is: Ever wonder why you're always tired despite enough sleep and eating balanced meals? It's a possibility that the food you're eating isn't giving you enough nutrients you need for bodily repair. "Not getting enough B vitamins in your diet can cause fatigue." The Nutrilite B Vitamins features superfood Spirulina, a nutrient-rich, blue-green micro algae, found in both sea water and fresh water. It's rich in beta carotene, Vitamin B12, and other B complex vitamins.
Why we love it: Looking rested can be the best beauty look, but how can you achieve it if you're not getting enough of this essential vitamin? With this supplement, you get to have the dose you need, easily and fuss-free with your daily meals.
Buy it here: Nutrilite is exclusively sold by Amway Business Owners. For inquiries, contact AmwayPhil.Communications@amway.com
Lush #WetheBathers
What it is: The famed Lush product Bath Bombs turns 30 years old this year, celebrating the time when it was invented by Lush co-founder Mo Constantine for her children who have sensitive skin. Lush wants to hear from you Bath Bomb fans: How do you pick your bath bomb? How does it make you feel? How do you use it? Log on to the Lush website to see the stories behind each Bath Bomb, and share your own on social media via the hashtag #wethebathers
Why we love it: Who doesn't love bath bombs? They make our bathing experience a much more colorful, fun-filled one, and not to mention, an earth-friendly way of doing bubble baths. They're pretty to look at too, and can make your bathroom smell like heaven!
Buy it here: Glorietta 4, Power Plant Mall, Bonifacio High Street, Shangri-La Plaza, SM Mall of Asia
The Sephora Hair Edit
What it is: A curated collection of hair products meant to give you Insta-worthy hair! The Hair Edit features scalp care, volume boosters, botanical oils and more. Because hair care goes beyond your regular brands in the supermarket!
What we love about it: We often give much attention to our skin, having elaborate 10-step routines that last for God knows how long, but we rarely devote time and TLC for our tresses. Why not reserve a day in the week to tend to your hair and pamper it with luxe picks like these?
Buy it here: Sephora.ph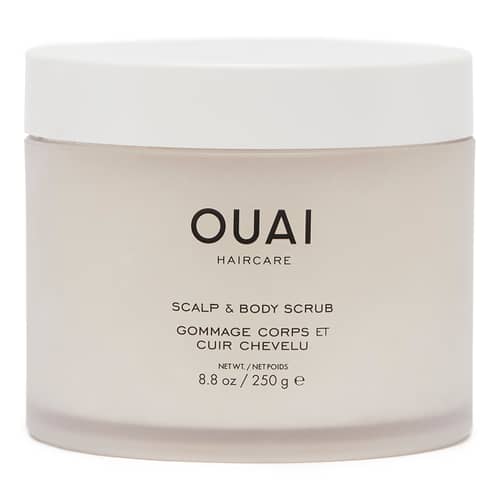 Lead photos from COSRX, Estée Lauder, and Max Factor