How To Look Your Virtual Best During Web Meetings, According To Pro Makeup Artists
Simple is key for these web meetings! PLUS: The secret setting for flawless skin!
Moving to a completely digital workplace model has been, for many of us, a learning curve. For a couple of weeks now, all of us have been on work-from-home mode, and meetings and conducting business are held over video conferencing platforms such as Zoom or Google Hangouts, and will be done so indefinitely due to the COVID-19 pandemic.
For some people, this remote setup means taking what was morning commute time and using that for getting into pursuing forgotten hobbies, catching up on reading and movies, and experimenting on new beauty looks we've been dying to try. For others, it's more about getting every second of sleep we've been dying to get, and building a work routine from home.
Yes, online conference calls still need prep time! Which is why in the beauty department, easy, simple and fast looks are the way to go when you want high-payoff looks with minimal effort. Even if you're only meeting virtually, trust us, you still need to look professional and pulled together as a sign of respect to your colleagues and superiors. And did you know that fixing up to 'work' actually gets you into a more productive mindset rather than being in your pajamas all day?
We asked some of our favorite makeup artists for their best tips and trick to help you get ready for your next web meeting. As long as you have a few key products, your bosses will have no clue your makeup only took about five minutes or that you're secretly still in your pajamas! Check them out! (Ed's note: don't forget to scroll past the gallery later on to see the secret Zoom setting you need to switch on for ~flawless~ looking skin!)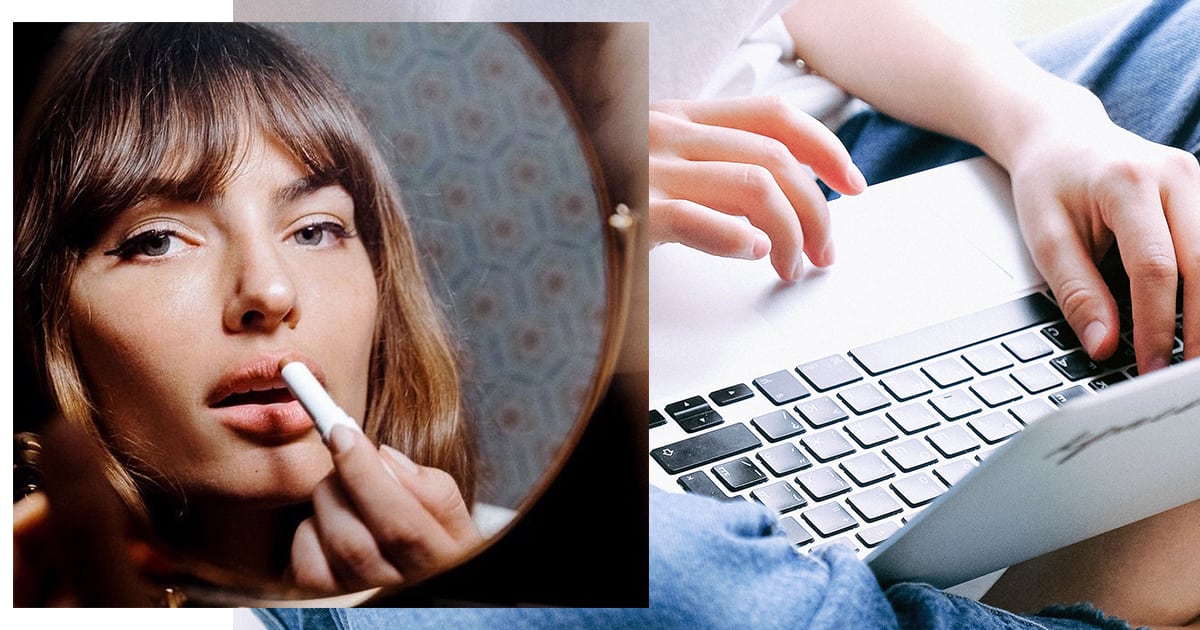 Beauty Tips and Tricks For Zoom Meetings
Beauty Tips and Tricks For Zoom Meetings
Flawless face tip:
To get that flawless looking face during a web call, do the following steps:
1. On your Zoom application, head to Preferences.
2. Click the Video section of the contents tab on the left side.
3. A sample video screen will appear where you see your face.
4. On the "My Video" part, check the "Touch up my appearance" option and instantly get flawless, poreless looking skin! You're welcome.