#MetroBeautyWatch: Which BLACKPINK Album Teaser Look Are You Obsessed With?
The ladies are getting us excited for the drop of their first full album!
The K-pop world is surely alive and kicking! Come October 2nd, top K-pop idol girl group BLACKPINK makes their much-awaited comeback with their first full-length album, being dubbed by loyal Blinks (their fans) as "the new era". For the longest time, Blinks and K-pop fans have been waiting for the quartet to drop a full album, after a string of successful singles and EPs. In just a few short days, these wishes will finally become a reality!
In the past few months, we've been fed with a good dose of BLACKPINK, from their collaboration with Lady Gaga called 'Sour Candy', the fierce comeback single 'How You Like That', and a collaboration with another A-lister Selena Gomez, dubbed 'Ice Cream', which peaked at the #13 position on the Billboard Hot 100 chart.
This past week, in true BLACKPINK style, we've been getting teasers and little drops of what their new album will be like, with video snippets and photos that showcase the ladies' undeniable beauty and style. Clad in fierce spiked jackets, daisy duke denim shorts, a houndstooth beret, chains, and sexy leather, we know these ladies are set to deliver yet more smashing visuals in the days leading to the drop.
On the beauty front, we've been well-fed with makeup trends by their go-to makeup artist Myungsun Lee a.k.a. Maeng, with glittery, shimmery eyes, graphic liner, glossy, gradient lips, and every covetable look in between. Scroll through the gallery below to check out the first few looks they've been serving, to get you a little more excited for what's to come: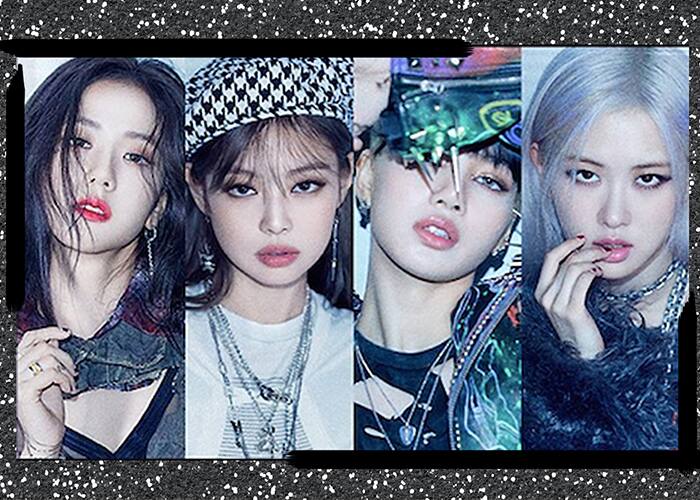 BLACKPINK Album Teaser
BLACKPINK Album Teaser