We're Obsessed With BLACKPINK's Beauty Looks In Their Pre-Release Single!
While we patiently wait for their new single to drop, why not dissect each of their stunning beauty looks in the teasers?
If you're like us, then you must be counting down the days before BLACKPINK's much-awaited pre-release single drops. It's been a while, and we mean a while before the South Korean girl group blessed us with a new album, and for all us blinks, this year is finally the year they do that!
Just recently, the K-pop chart toppers dropped a collaboration with none other than Lady Gaga, a track called 'Sour Candy', in which the five of them serve us with yet another dance-y, electronic tune that is just begging to be danced to! Quarantine workout track, anyone?
But now we turn our attention to all the mini bombs they've been dropping since three days ago—Instagram teasers of their pre-release single called 'How You Like That'. In every post, each member of the girl group poses in the fiercest way possible, dripping in lust-worthy beauty looks we're dying to savor once the video drops. For now, these teasers will have to do:
Scroll through the gallery below to see all the beauty trends we spotted in the 'How You Like That' teasers: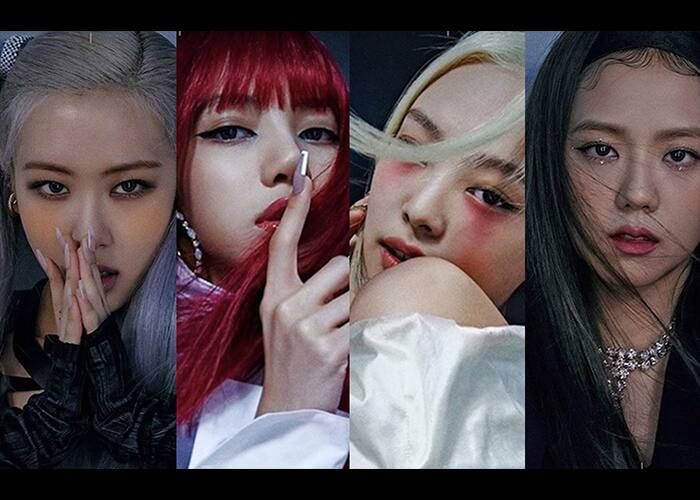 BLACKPINK How You Like That Beauty Looks
SWIPE LEFT OR RIGHT
TO NAVIGATE BETWEEN PAGES
Jennie in platinum front streaks and metallic nails
Photo Credit: @blackpinkofficial
Jisoo in jet black locks and pointy white nails
Photo Credit: @blackpinkofficial
Lisa in red locks and graphic nails
Photo Credit: @blackpinkofficial
Rose in a gradient pastel ponytail
Photo Credit: @blackpinkofficial
Lisa in graphic eyeliner and glossy lips
Photo Credit: @blackpinkofficial
Rose in glitter eyeshadow, red eyeliner, and animal print nails
Photo Credit: @blackpinkofficial
Jisoo in velvet black bows and tinted lips
Photo Credit: @blackpinkofficial
Jennie in smoky red eyeliner shadow and bushy brows
Photo Credit: @blackpinkofficial
Rose in pastel pigtails, smoky eyes, and defined lashes
Photo Credit: @blackpinkofficial
Jennie in a Chanel headpiece and front braids
Photo Credit: @blackpinkofficial
Lisa in an edgy bob, kohl eyeliner, and a lip ring
Photo Credit: @blackpinkofficial
Jisoo in baby gelled bangs, rhinestone appliques on eyes, and overliner
Photo Credit: @blackpinkofficial