#MetroBeautyWatch: BLACKPINK's Lovesick Girls Music Video
All the beauty trends we spotted in the idol girl group's latest drop!
BLACKPINK is back in your area for sure! October 2 is the day Blinks all over the world have been waiting for, as today is the official launch South Korean girl group BLACKPINK's first full album, and the drop of their latest music video for 'Lovesick Girls'!
The song talks about being a hopeless romantic, being jaded about love, but running back to love all over again. In this upbeat track, we see the ladies doing what they do best, looking their best, in fiery risqué outfits, and beauty looks to boot!
Lisa, Jennie, Rosé, and Jisoo each had their beauty moments in the video, showing off their piercing colored contact-lensed eyes, porcelain skin, and signature pink pouts. We couldn't miss the eye makeup either, something their go-to makeup artist Myunsung Lee is known for. Soft pink and peach eyeshadow, subtle liquid liner, shimmer and glitter details—we think we had our BLACKPINK fix alright!
And as for the hair department, while we particularly love Jisoo's soaking wet hair moment in the video, we loved seeing Rosé's signature pink hair, Lisa's bob with bangs, and Jennie's ash blonde 'do! Scroll through the gallery below to see the beauty moments that caught our eye: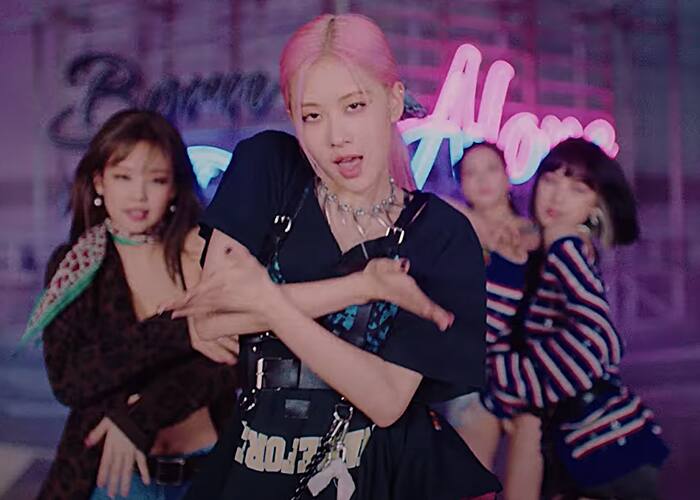 Beauty Watch: Lovesick Girls
Beauty Watch: Lovesick Girls