Look Like You're On Perma-Holiday With This Beach-Ready Collection
blk Cosmetics launches its freshest, coolest picks for summer 2021!
This is your signal to kick start your summer!
Whether you're just staying indoors, or heading out of town the next chance you get, The blk Sunkissed Collection makes sure to accompany you—and to help you feel like you're on perma-holiday! Now who doesn't want that?
Conceptualized by the brand's Creative Director Anne Curtis-Heussaff, she says "We've all been just at home for the longest time, and so we thought of coming up with a collection that can provide an escape of sorts—something to make people feel like they're on holiday." We'd have to agree that the idea of a holiday is something we all need right now! While we patiently wait for the next trip, why not give ourselves a boost by turning to this beach-ready makeup collection?
Who doesn't want a sunkissed glow anyway? After all, being bronzed up and looking like you've been basking under the sun all day is always a surefire way of looking A+! With the blk Sunkissed collection, this can be achieved easily!
This collection is a reboot of last year's cult favorite blk fresh collection, and this time around, sunkissed colors, glowy formulas, and limited-edition summer designs are up for grabs! It features four sub-collections: Poolside, Summer Time, Palm Springs, and Golden Hour—each one designed to suit all beach babes everywhere! And that's not all—the Sunkissed collection also introduces new products you'll soon not be able to live without—the Gloss Gel Tint and the Volume Boost Waterproof Mascara!
Ready to look like a beach goddess? Swipe through the gallery below to start shopping the blk Sunkissed collection today!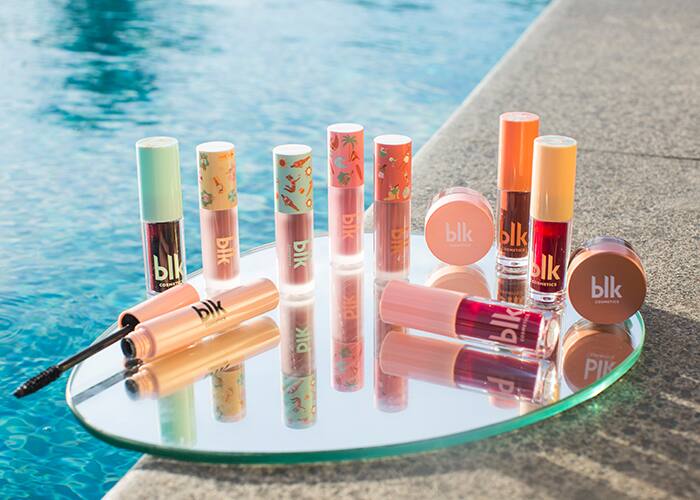 Add to Cart: blk Sunkissed Collection
Add to Cart: blk Sunkissed Collection
blk Fresh: Sunkissed Edition is available on www.blkcosmetics.com.ph and Lazada, and at blk boutiques, Watsons, and SM Beauty Stores starting today, April 15. The collection will be available on Shopee, BeautyMNL, and Zalora starting April 18, 2021.