This Filipina Makeup Artist Got Inspired by BTS' Glittery Microphones
From beating anxiety through creative expression, Chuchie Ledesma shares how doing makeup inspired by her idols helped her love herself more
Inspiration could hit us anytime, anywhere. But during times such as these when inspiration seems stunted by the inescapable 'reality', we tend to look outwards, and seek whatever we could find to get our creative juices flowing again. One could turn to exercise, cooking, tending to plants, or even putting up a new business to fire up the inner engine that keeps one going through tough times.
One such creative who has channeled her energy to making something out of her feelings of anxiety is bona fide BTS fan Chuchie Ledesma, a Filipina makeup artist who has spent a good chunk of her time this pandemic going back to her first love, makeup, and using it as a tool to share a part of herself to the world. What then, does K-pop idol group BTS have to do with all this, you ask.
To the uninitiated, BTS, the biggest boy group in the world right now, has not just been the typical source of kilig for fans all over the world, and they're most definitely not the typical boy band you've come to know in the past. They have been a ray of sunshine, a source of hope, a cause for happiness for many people from different walks of life. One simple Google search on how stanning BTS changed one's life for the better, and you will be able to see the positive impact this Korean group has on many, if not most. Perhaps it's their music, filled to the brim with deep meaning, personal experiences, and genuine emotion, or maybe it's the intimacy they have with their fandom, lovingly called 'ARMY', through constant communication online, or perhaps it's their sheer message of being true to one's self, of breaking barriers, of breaking stereotypes, and of breaking feelings of low self-esteem that millions of people can relate to. It's the simple yet much-needed message 'LOVE MYSELF' that they've advocated for over three years now, that continues to touch people's lives, and one that is crucial in difficult times such as these.
Chuchie, our makeup artist in focus, is one of these fans who have truly related to BTS' message, and channels this inspiration into creating beautiful work. "By creating art and putting it out there for the world to see teaches me how to be brave', Chuchie shares. Much like BTS, whenever they release any of their music or content online, it's a part of themselves that they share to people of all ages, nationalities, and gender, and hope the message gets across.
For this shoot, Chuchie chose to focus on BTS' glittery microphones, stunning pieces they have with them during performances, which are quite a visual treat to look at. Scroll ahead to find out how Chuchie came up with her latest shoot concept.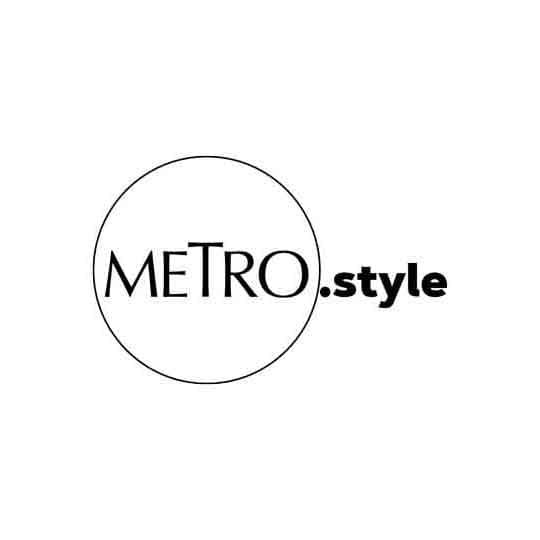 The BTS Microphones each tell a different story about each member | @bts_on_canvas
WHAT INSPIRED YOU TO DO THIS PROJECT?
I was drawn to their glittery microphones, that were reported to represent their personalities, when I saw their NPR Tiny Desk concert. So I thought of creating a mix of artsy and wearable looks that ARMYs can cop and wear anytime they want a splash of happiness on their faces. The looks were based on J-Hope, JK, Taehyung, and Suga's microphones and I'll be coming up with a set inspired by RM, Jimin, and Jin's microphones soon!
As someone who's perpetually in awe of BTS's teamwork, may I add that this beauty shoot wouldn't have materialized if it weren't for my teammates aka photographer, hairstylist, models, stylist, art director, and nail artist.
WHY BTS MICROPHONES? IS THERE A SYMBOLIC MEANING BEHIND THESE?
There's no special meaning why I chose to take inspiration from their microphones. I was simply mesmerized by them and, just like magic, images, ideas, and the entire shoot concept came together in my head.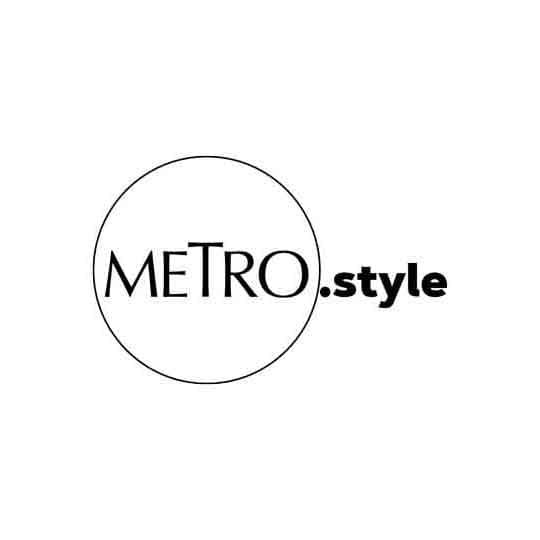 A different color for each BTS member | BTS BOMB
WHAT MATERIALS AND TECHNIQUES DID YOU DECIDE TO USE FOR THIS SHOOT?
I did lots of layering for each look to resemble the glittery microphone of each member. I kept the skin bare and flawless to make the microphone colors pop.
Scroll through the gallery to see the photos: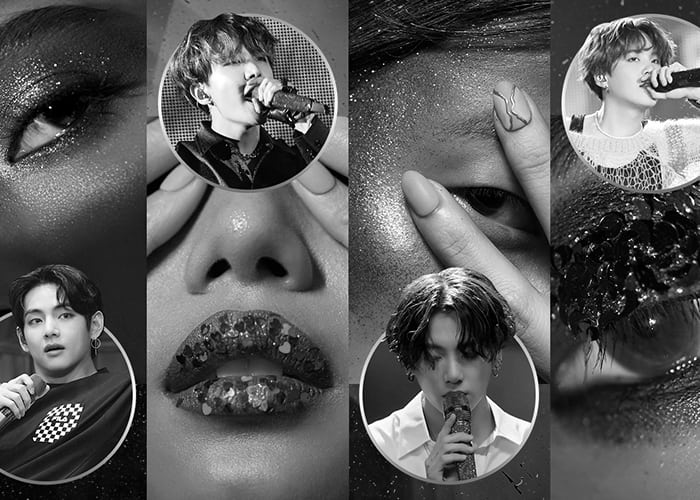 BTS Mic Beauty Editorial
BTS Mic Beauty Editorial
HOW HAS BTS INSPIRED YOU DURING THESE UNCERTAIN TIMES? HOW HAS YOUR CREATIVITY BEEN AFFECTED BY THEM AND THEIR MUSIC?
Truth be told, I was squished between finishing a pitch deck and battling anxiety when the microphone inspiration hit me. Apart from being a makeup artist, I also work as a writer for an ad agency. Both jobs require every ounce of my creativity so every time I'd experience a creative block, I'd watch BTS's videos from music videos, interviews, to RUN BTS and In The Soop. I'd almost often pick-up an idea or two from their online content that would eventually help me improve my work.
I will forever be a fan BigHit Entertainment's creative genius—from conceptualization to execution. For them to be able to stage a successful online concert in the middle of a pandemic echoes what the group often says in their songs, interviews, and their story as artists—that despite the uncertainty, everything will work out in the end.
HOW DOES CREATING/EXPRESSING ONE'S ARTISTIC SIDE HELP IN MANAGING STRESS AND ANXIETY, IN YOUR OPINION?
The fear of human judgment sometimes disables me from living my best life. It also adds to my anxiety. By creating art and putting it out there for the world to see teaches me how to be brave. Apart from it being an outlet, art keeps my heart, brain, and mind busy. It silences the tiny voices in my head that sometimes cause unnecessary stress.
Follow Chuchie on Instagram @chuchieledesma
Photography Wilmark Jolindon
Art Director Jobo Nacpil
Makeup Chuchie Ledesma
Hairstylist Rudolf Davalos
Styling Jones Palteng
Nail Artist Mara Loyola
Models Kim Fernandez and Yaofa dela Cruz
Lead artwork by Raff Colmenar. BTS photos (V, Suga, J-Hope) via BTS Official; (Jung Kook) via YouTube.