The BYS Disney Princess Collection Will Make Your Magical Beauty Dreams Come True!
Plus, three Miss Universe Philippines queens were dolled up as our favorite fairy tale princesses, and were captured in a special shoot interpreted by celebrity photographer BJ Pascual
As kids, we're all struck with wonder, magic, and fantasy care of our favorite Disney Princesses. We've dreamt of having effortless beauty that truly stands out, a prince charming to meet, and a fairy-tale-come-true story to happen. But now, we don't need to simply imagine dream, as BYS Cosmetics brings us a new makeup collection that satisfies our deepest desires!
Meet the brand's newly-launched Disney Princess Collection—a full lineup of hypoallergenic and paraben-free products that aim to inspire ladies to create and celebrate our most magical, princess-powered stories and adventures. Enchanting beauty lovers with offerings in classic and universal shades, expect to look and feel like a royal, bringing out your inner Disney heroine persona.
What's more, they tapped celebrity photographer BJ Pascual for the collection's campaign shoot. Bringing together beauty queens Rabiya Mateo, Bea Gomez, and Celeste Cortesi, the three ladies were transformed into real-life Disney Princesses—Rabiya as Ariel, Bea as Belle, and Celeste as Cinderella.
BJ reveals his inspiration for the shoot. "I took a page from the Romantic Era when there was an artistic, literary, musical, and intellectual movement in Europe and wove this in around the three heroines and how we define women's roles in society now—taking the lead in adjusting to new realities and challenges," he says. "The old damsel-in-distress narrative is out and we hope to show that in the images."
Are you excited to get your hands on this new line and ask your vanity mirror, "Who's the fairest of them all?" Check out all 11 products from the Disney Princess collection in the gallery below!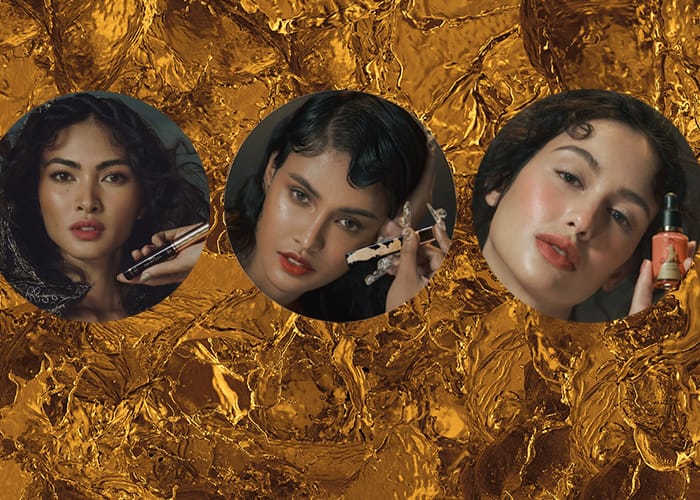 BYS Disney Princess Collection
BYS Disney Princess Collection