C-Style Makeup And 8 C-Beauty Brands You Need to Check Out Now
The C-beauty industry is gaining popularity not just in the mainland, but all over the world too!
More than just South Korea's K-beauty, we're exploring more of what our Asian neighbors have in store for us when it comes to beauty! We love our sheet masks, ampoules, and essences popularized by our Hallyu favorites, but this year, we're keen on finding out what else is out there to try!
It's no secret that here at Metro.Style, we're also smitten by C-drama and Thai dramas, for their unique take on entertainment. It's but natural then, that we've already started to explore their beauty world, even finding out that a ton of their male celebrities front the campaigns of the some of the biggest beauty brands!
According to JING Daily, a website that covers China luxury, C-Beauty boomed all the more after the COVID-19 pandemic, not just because of patriotism (as in buy Chinese, or buy local), but because of the industry's growing popularity among millennials who are active on social media, spreading China's unique take on beauty. Also according to JING Daily, the trend "C-Style" took over the digisphere over the course of the post-COVID China world, a beauty trend that aimed to differentiate Chinese beauty from its competitors in Korea and Japan. The look is a lot more power woman—sharp eyebrows, lined eyes, royal red lips, and a porcelain complexion, as opposed to J-Beauty and K-Beauty's more doll-like look.
While we love C, K, and J-Beauty equally, we have to stress the fact that C-beauty is becoming more and more felt, especially with brands that have a strong digital presence, such as Perfect Diary, or those that have been incorporated into bigger conglomerates like Cha Ling, now under French multinational corporation LVMH.
While China continues to be a country where Western brands thrive, it has to be said that local brand efforts have started making the aggressive move to push their presence more and more, post-pandemic. Online shopping is a huge market in China, and C-beauty brands have all the infrastructure and financial capability to support their goals in the digital realm.
Here, we round up 8 of the C-beauty brands on our radar, worth checking out: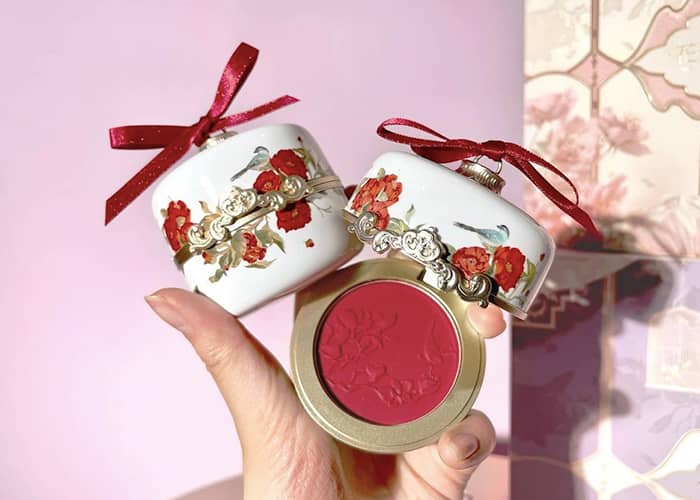 C-Beauty Brands
SWIPE LEFT OR RIGHT
TO NAVIGATE BETWEEN PAGES
Flower Knows
Photo Credit: @flowerknows_cn
Perfect Diary
Photo Credit: @perfectdiaryofficial
Florasis
Photo Credit: @florasis.official
Palace Identity
Photo Credit: @palaceidentity
Zeesea
Photo Credit: @zeeseacosmetics
Cha Ling
Photo Credit: @chalinglespritduthe
WEI Beauty
Photo Credit: @weibeauty
Inoherb
Photo Credit: @inoherb_official
Lead photos from @flowerknows_cn and @perfectdiaryofficial