Next Gen K-Pop Group ENHYPEN Is The New Face Of BYS Philippines!
These handsome faces represent BYS Philippines and all it has to offer right here, right now: cut-through product-lines, playfulness, creativity, and standout personality!
Be still our beating hearts! The latest endorsers of BYS Philippines happens to be one of our bias groups too! Manila, meet ENHYPEN—the next generation of K-pop idols that are ruling our playlists and our hearts right now! Yes, you read that right, JUNGWON, HEESEUNG, JAY, JAKE, SUNGHOON, SUNOO, and NI-KI have come to play and will be gracing the shelves and social media platforms of BYS in the Philippines.
"We have to be in the now, with one foot in the future, constantly surprising and delighting our customers with cut-through product-lines, collaborations, and endorsers. And we've got to top ourselves especially on our 10th anniversary. ENHYPEN is perfect with their playful edge, creativity, and personality," says Angie Goyena, president of iFace, Inc.
The obsession-inducing K-pop group, dubbed as "the new powerhouse of K-pop," swept the world by storm by winning the music-themed survival competition "I-Land" and having hundreds of thousands of their albums pre-ordered before they even debuted.
Less than three years later, with countless global covers, a fiercely devoted fandom known as ENGENE, and chart-topping tracks, we are excited to see the boys in a local campaign that brings to life both BYS and ENHYPEN's passion for a visual feast and creativity.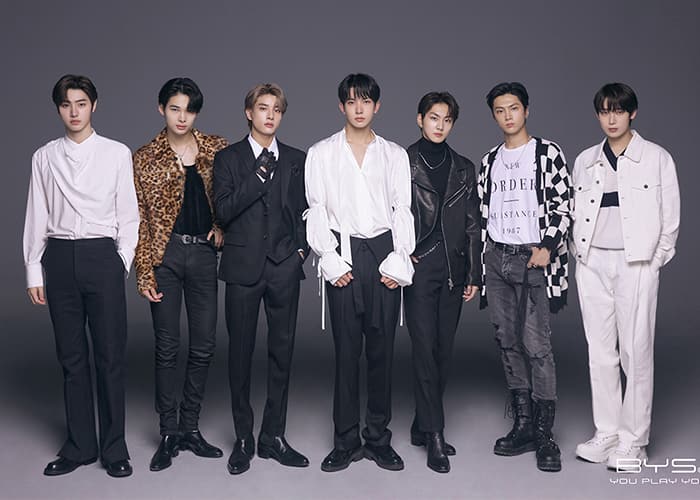 ENHYPEN
ENHYPEN
Creative Plays: ENHYPEN X BYS Philippines
ENHYPEN's musical and visual range has driven a frenzy the world over and it is precisely this creative range that makes them perfect endorsers of BYS Philippines. The seven boys are the epitome of playful creativity, experimenting with different facets of their musicality and personality, just like BYS Philippines.
From futuristic neons to the almost vampiric goth shades, both ENHYPEN and BYS Philippines flex that range and duality—the group with their music videos, and the makeup brand with its products. While ENHYPEN has million-dollar tracks with titles like "Given-Taken" and "Blessed-Cursed," BYS has collections playing from Barbie-pink to K-pop and K-drama cool.
The creative drive is just one way that ties the two together. ENHYPEN's name speaks of values similar to that of BYS. The name ENHYPEN takes inspiration from the 'hyphen(-)' that connects different words to create new meaning, reflecting the group's mission to connect—connect to each other, connect the world through music, and grow together.
Similarly, BYS, which stands for Be Yourself, strives to constantly connect with their customers and connect customers to themselves. BYS does so by offering a wide range of affordable but quality makeup and skincare to empower users to create, play, and ultimately be themselves, no matter their personality. And these playful traits that ENHYPEN and BYS share gave birth to this year's campaign, You Play You.
A future-perfect match to watch out for With this latest news, BYS Philippines is giving us a lot of visuals, product, and content to look forward to as the brand always has. "Like I always say, in the beauty industry, you've got to live with one foot in the future. And ENHYPEN? Well, they're future-perfect," quips Angie Goyena. Puns aside, BYS invites you to check out their shelves, website, and social media platforms as ENHYPEN takes over. In the meantime, we'll try to calm down the Fever in our racing ENGENE hearts!
Stayed tuned via the BYS Philippines official platforms to find out more about the upcoming ENHYPEN Fun Meet happening on December 3, 2022 at the Araneta Coliseum. Follow BYS on Facebook and Instagram.