This Filipina Designer Did 31 Different Halloween Makeup Looks On Herself!
From Bella Ciao to Lydia Deetz, check out all the jaw-dropping transformations Happy Andrada took on this October!
Every year, there is that one night that everyone gets the chance to drastically transform themselves and try to be like someone else for Halloween—from the spookiest, to the sexiest, to the most playful, amazing costumes abound! This year, Halloween shall prove to be a lot different with no big parties or balls, but still, one can treat him or herself to a little Halloween fun by playing tricks using what else but makeup!
Makeup isn't just used to prettify ourselves, it can also be used as a tool to get playful and experimental, just like Filipino fashion designer Happy Andrada, who channeled 31 different personas in 31 days to create makeup transformations on none other than herself!
If you're planning to have a Zoom get-together tonight with your friends to have some semblance of a social life during Halloween, why not get your makeup skills on and look for a character you've been dying to channel? In the gallery that follows, you'll see how Happy was able to put her makeup skills to good use during this quarantine, by creating 31 different Halloween-inspired beauty looks! Keep scrolling to check out our interview with the designer, too!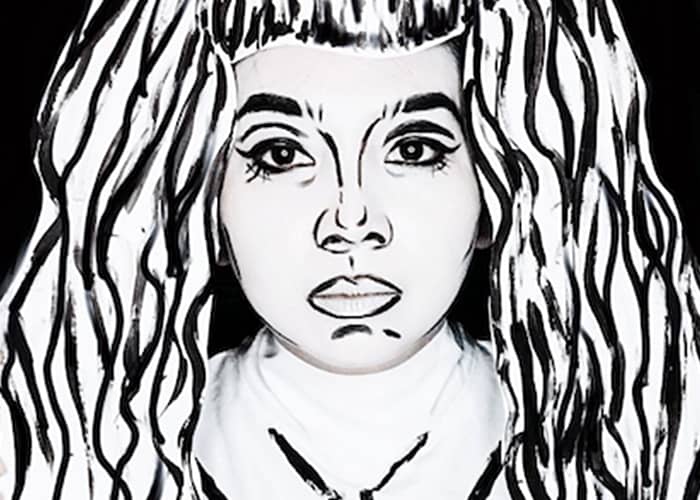 Happy Andrada Makeup
Happy Andrada Makeup
What made you decide to pursue such a fun project?
Halloween has always been my favorite since I was a kid. My family and friends have been celebrating ever since. But with the virus going around, we will be missing celebrating our fave time of the year, also miss my friends and relatives as we haven't seen one another since March. Since we wouldn't be going out this year, I decided to take a challenge of doing different Halloween looks! We're basically home all the time, so it's good to do something different, while at the same time having fun. Aside from painting protective wear, I'm also painting my face, hehe!
Have you always been a fan of outrageous makeup looks? How did you learn how to do it?
I love playing around with makeup, and I also do the makeup for my fashion shoots and fashion shows. I learned makeup way back in 2008 in Lasalle College International, then studied in Maquillage Professionnel too. I also took classes in London College of Fashion, London School of Beauty, and Illamasqua Makeup Academy.
What are your favorite themes/pegs in this series? Any popular characters you loved recreating?
I chose the characters that I really like; such as corpse bride, Beetlejuice, Winifred Sanderson of Hocus Pocus, and more. I also took inspiration from places I've been to, like Banksy's Dismaland, and also Mona Lisa in the Louvre, and played with techniques like looking like a marble bust and also used the 3D technique. It's so hard to choose my favorites!
What are some makeup product must-haves if one wants to do such makeup looks for Halloween at home this year?
Clown White is a must! I use Mehron AQ Paradise, I also use Norvina and Morphe eyeshadows, Anastasia lip palette, Kryolan Cream, Urban Decay, and SUVA.
Any last tips you want to share?
Have fun this Halloween, parties may be cancelled but you're not, celebrate with your family! Try challenges—it helps us develop our skills and learn different things. While we're on quarantine, it's good to learn new skills and try different hobbies.
Lead photos via @happyandrada.makeup