How To Shape Your Best Eyebrows, According To A Brow Expert
Benefit Cosmetics' National Brow Artist Czari Domingo reveals her eyebrow shaping tips. Follow these instructions to achieve perfect arches!
If you lived through the '90s, you probably rocked brows that were pencil thin. The '00s had Brooke Shields-style making a comeback, while today, the full and bushy brows are in. Disheveled, thick, and brushed up is where it's at.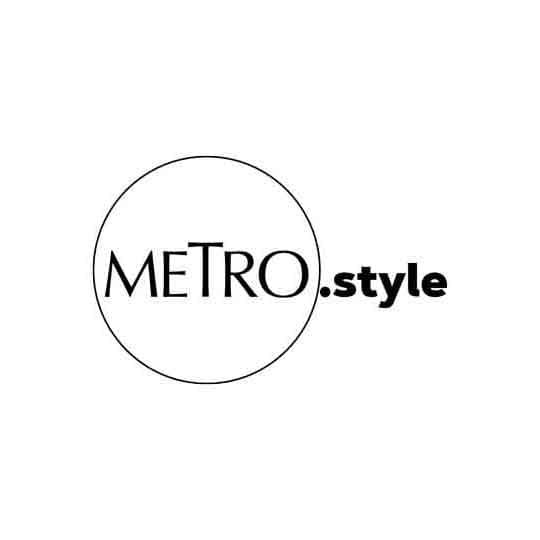 Bea Alonzo | Photo: @tingduque
Eyebrows are an important feature of your face. The way you shape your brows lifts your eyes, making them appear bigger or smaller and narrow or widen your face. They also add extra definition to your facial features and create a more symmetrical appearance. It is a stunning transformation to have a perfectly shaped brow.
If you're someone who's still unsure about where to start or are intimidated by taking matters into your own hands, we have a guide that is perfect for you. Whether your brows are in need of some grooming, tweezing or filling in, consider our pro insights and insider tips from Benefit Cosmetics' newest National Brow Artist Czari Domingo on how to masterfully shape your brows. Read on for her expert advice!
Know what shape works for your face.
"It's always a little scary to shape your brows at home if you're unfamiliar with what shape you should really go for, especially if you have virgin brows. Your brow shape is as unique as your fingerprint, so it's a good idea to really know what shape works for your face so it's a lot easier for you to maintain it at home. Benefit is the only brow bar that does brow mapping to give you a custom brow shape for your face.If you have your brow mapping done, then you can be more confident with which hairs to remove and which ones to keep, even if for any reason you can't make it to the brow bar that month."
Hide unwanted eyebrow hairs with the use of concealer.
"Personally, when I'm a little hesitant to remove brow hairs on my own, I often opt for using a full coverage concealer to cover small stray hairs instead of committing to removing them completely. You can use the concealer to give the appearance of neater, more defined brows. This is my favorite trick if I can't find the time to make it to a brow bar to have my brows cleaned. I also do this for when I feel like sporting a thinner brow for a certain makeup look, without sacrificing any of my precious brow hairs."
Apply a conditioning product to your brows to make them look thicker, healthier, and fuller.
"If you're growing out your brows, incorporating a conditioning product like Benefit's Browvo Conditioning Primer to your nighttime skincare routine can work wonders. There are also a lot of natural remedies easily available nowadays like Castor Oil. The key, which not many people know, is to stimulate blood flow to your brows by gently brushing them with a spoolie! This will assist in brow growth, especially if you do it twice a day."
It takes time, patience, and whole of practice to perfectly arch your brows.
"Take the time to practice drawing hairlike strokes with your brow pencils. I like to practice drawing strokes on the back of my hand to get a feel of the pencil and how much pressure I should use while applying it. Remember, not all pencils are made equal. Some have harder formulas, while others are much waxier. Natural brows will never go out of style, so it's nice to master the art of filling your brows naturally without them looking too colored-in."
Brush your brows up.
"One of the most life changing tricks that I teach all my clients is to push your brow hairs up with a clear brow gel! Fluffy, brushed up brows are really trendy right now, and the key is to put generous coats of a clear brow gel with super strong hold and use your pinky finger to push them up while the brow gel dries. Careful not to push the tips down though so they don't lay flat against the skin. I've been using Benefit's 24Hr Brow Setter for years since it has the strongest hold I've tried, plus it's waterproof!"
Be very careful to not over fill your brows.
"Lastly, I always tell my clients to avoid using magnifying mirrors and to avoid filling in their brows with their faces too close to their mirrors. No one looks at you that close up, so why stress over what your brows look like that close? Usually what you'll end up with are overly filled, uneven eyebrows since you were only focused on one brow at a time. Instead, while filling your brows in, I recommend to take a few steps back once in a while to see how your brows go with your face as a whole."
Lead photos from Czari Domingo and BenefitPH